Luca Mars Joins Trinity Karting Group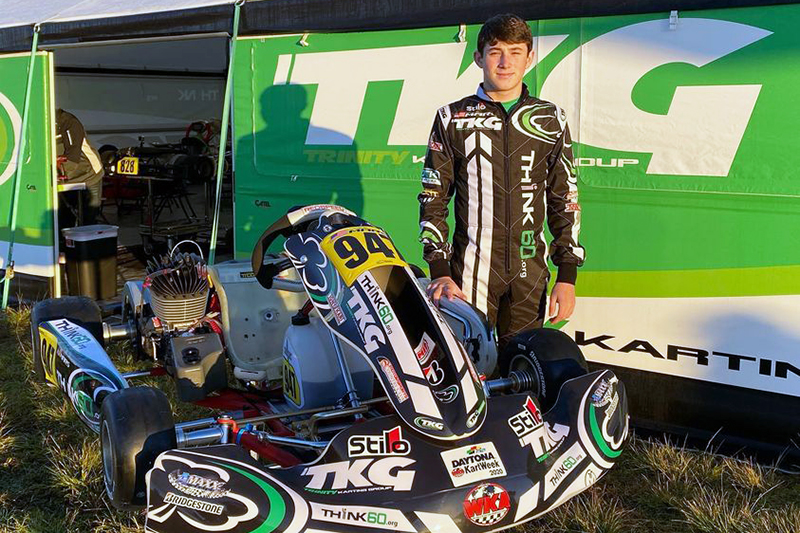 EKN co-#1 TaG Driver Rankings Luca Mars joins Trinity Karting Group for the 2021 season in USPKS and SKUSA competition (Photo: Trinity Karting Group)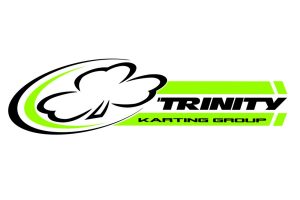 Before the calendar turned over to 2021, the Trinity Karting Group added to its driver roster for the upcoming season. 2020 US Rotax Grand Nationals champion Luca Mars will race for TKG aboard a Tony Kart.
Mars is coming off a solid 2020 season, finishing at the co-#1 in the EKN TaG Driver Rankings. The Pennsylvania driver won at the Superkarts! USA Pro Tour in 2020, earning six top-six finishes in the two-weekend festival. Mars drove to podium and top-five finishes at the WKA Manufacturers Cup Series, United States Pro Kart Series, Florida Winter Tour and SKUSA Winter Series during his Senior rookie season.
"It is an exciting new chapter in my racing career joining Trinity Karting Group," stated Mars. "My first weekend with TKG was perfect. The team was always on top of things and my teammates were great. The hospitality was the best and everyone on the team is pleasant to be around and hardworking. I can't wait for our next event with the team."
For 2021, Mars will race with Trinity Karting Group, focused on the United States Pro Kart Series and Superkarts! USA Pro Tour in the both X30 Senior and KA100 Senior competition. Luca joined TKG for the 2020 WKA Daytona KartWeek event at the end of December. Mars finished second and first in his Margay Ignite Senior debut, while finishing 11th in the F100 Senior division after running near the top-five over the two-day stretch.
Joining Mars will be Ohio driver Colin Neal and Kansas standout Jace Park. Neal has multiple victories in WKA Manufacturers Cup Series competition. Park was among the top Junior drivers in the USA last year, winning at the USKPS and SKUSA Pro Tour. Added to the KA100 Senior roster under the TKG tent is Ohio driver Thad Lyda and rookie Nickolay Doukhov.
Returning with Trinity Karting Group for 2021 are Gavin and Finn Bayliff. Gavin is set to join the TKG drivers in KA100 for the USPKS competition while competing in Pro Shifter for the SKUSA Pro Tour. Finn is set to be among those flying TKG colors in X30 Senior. Nickolay Doukhov is set for his rookie season in KA100 as is Jonah Hanrahan and Nikita Poneris. Ryan Miller is graduating to the Junior ranks in 2021, joining Mateo Naranjo. Paul Meise, Greg Leahy and Gordon Cameron will complete the roster for Trinity Karting Group in the X30 Masters division.
"This new year is one of growth for our TKG race team," stated Shawn Bayliff of Trinity Karting Group. "We welcomed a number of young drivers to the team in 2020, and now we've added a lot of experience with Luca, Colin and Jace. These three have years of racing at the national level and will be able to provide great feedback and knowledge to the rest of the team. Our goal is to help guide each and every driver under the tent to their weekend and season goals."
Trinity Karting Group is based at the Motorsports Country Club of Cincinnati. The operation has Arrive and Drive opportunities available for the United States Pro Kart Series, Superkarts! USA Pro Tour, and the ProAm Karting Championship programs. Visit www.trinitykartinggroup.com and follow them on Social Media @trinitykarting.