One-on-One: Greg Jasperson – Cup Karts North America
Leader of America's strongest Briggs 206 platform looks forward and back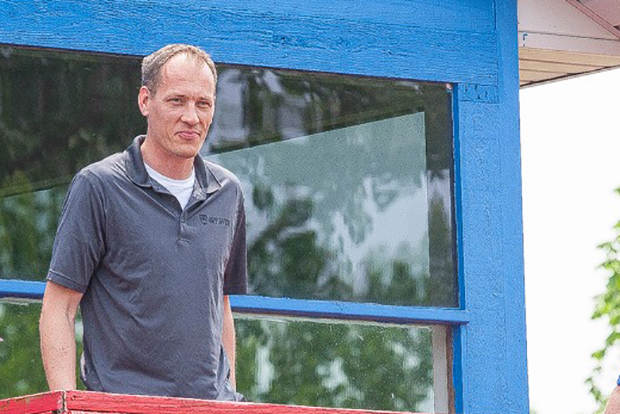 Greg Jasperson (Photo: David Rinker)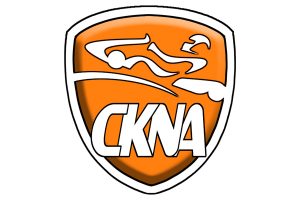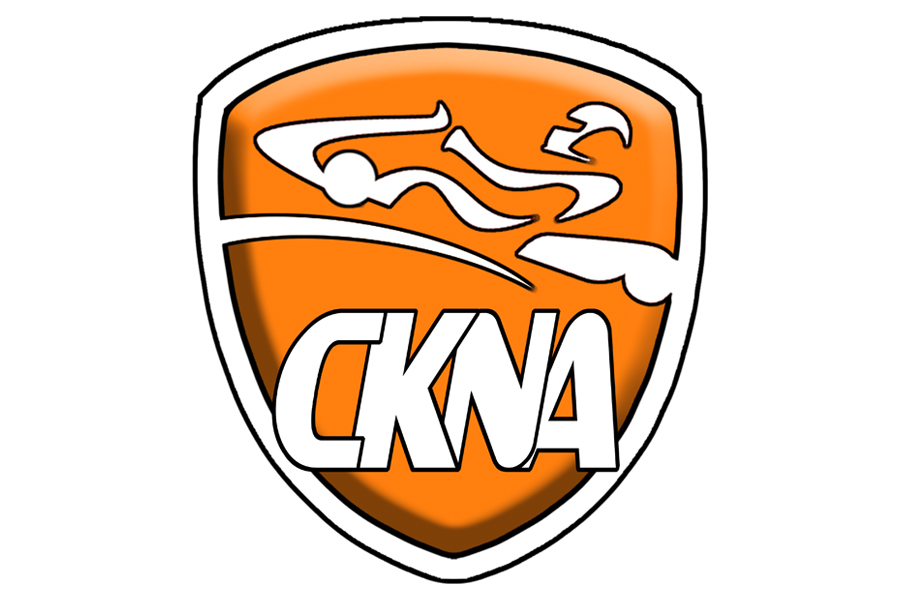 In 2020, amidst the uncertainty, cancellations, and rescheduling, the karting industry dug in deep and worked together to run races at club, regional, and national level all over the country. Over the last three years, building off the growing popularity of their annual Grand Nationals and the strength of their Champions Cup series in the Midwest, Cup Karts North America was one of the programs that grew despite all the chaos. The fourth running of their Grand Nationals at New Castle Motorsports Park set a new record for attendance and their rescheduled regional program visited Iowa, Indiana and Wisconsin to work within the COVID-19 restrictions.
Looking forward to 2021, Cup Karts North America brass Greg Jasperson and Steve Vermeer decided that the time was right to make another move at expansion, launching a new South Division in Florida. The fifth running of their Grand Nationals at New Castle is set for the September 30 – October 2 weekend, and should surpass the current record in participation. Lastly, they've moved their Spring Nationals event south to North Carolina for the new season, where it will be run on March 5-7 at the karting facility inside the Charlotte Motor Speedway in Concord as a brand new one-off event.
EKN reached out to Jasperson during the holiday season to discuss the challenges of 2020 and the organization's moves to grow their footprint in 2021.
eKartingNews.com: Greg, thanks for taking the time to chat with us. The 2020 season was an unbelievably intense challenge for everyone in the sport, especially the event promoters, but you guys did you best and ran a four-race Champions Cup series and the largest CKNA Grand Nationals in its four-year history. Can you talk about how you dealt with Champions Cup schedule first?
Greg Jasperson: The biggest hurdle was finding tracks that had the ability to run last year. The way our schedule was originally laid out, we saw that our first three races would have to be canceled due to local restrictions. Thankfully, we are fortunate enough to have great relationships with a lot of Midwest tracks, and we secured dates at enough tracks to still hold our championship series. We even held our first ever 4th of July spectacular that ended up being a really special event, with carnival rides and fireworks!
The season ended up being awesome. We had many new families join us for the first time throughout 2020 to see what CKNA was all about. Many of them stuck around for a few races and are planning on racing the full 2021 schedule! We managed to increase our average entries despite the pandemic. We call that a success!
EKN: The Grand Nationals drew 319 entries, a new record, something that was remarkable considering the COVID situation. Aside for all the precautions and procedures that were put in place, give us your thoughts on the race itself. The continuing growth and popularity of the event must be incredibly rewarding and must be a great motivator for you and Steve.
GJ: We knew the race was going to be a good event despite all the challenges, but with the restrictions on many competitors' ability to attend, including a large contingent from Canada, we did not expect the turnout we got. In my opinion, it was the best Grand Nationals we've held yet. Not just because of the huge numbers, but the level of competition was incredible. It's amazing how racers from all over, whom have never raced against each other, are mere hundredths apart in lap times.
Is it motivating? Absolutely! We're already planning Grand Nationals 5, and figuring out what adjustments will need to be made to accommodate even more racers this year.
EKN: You've elected to launch a new South Division for Cup Karts North America. Why now for the South program and not 1-2 years earlier? Is the expansion fueled by industry and racer requests?
GJ: It's no secret we have been looking at this expansion for a few years now. We get a lot of requests to look at expanding into many regions, especially the Southeast. We were very close a few years back, but a last-minute scheduling glitch caused us to scratch the plan.
The difference this time around is that not only are the racers clamoring for us to come down there, but we have the people in place to help us organize it. Bret Spaude of Bushnell Motorsports Park has joined the CKNA team as our South Division Series Director. He has the connections and the contacts down there to make sure we hit the ground running.
EKN: The move of your annual Spring Nationals into North Carolina certainly provides a marquee four-cycle event for southern races, and with the race being held at Charlotte Motor Speedway in March, we expect that you'll get a number of drivers and teams from the northern states to travel as well to get out of the cold and to finally get back to racing. Is the idea to mirror the approach of the Grand Nationals? It would certainly bookend the season perfectly if you could draw 200 entries to that event.
GJ: The Grand Nationals will always be the marquee event for us. It is what we have been building on for the past seven years. But when the opportunity arose to host an event at Charlotte, we jumped at the chance.
We held a Spring Nationals a few seasons ago, and it was a big race. Compared to that year's Divisionals, it had nearly double the entries! For this edition, we have already had a few teams commit to the event that make up over 70 entries with those teams alone! Adding that to the numerous Northern competitors that intend to run the race and the great 4-cycle following in the Southeast; we think that well blow past 200 entries!
EKN: Can you give us some insight into the development of the 2021 schedule for the CKNA North Division? We know that you have a ton of interest from tracks all over the region, and that you've stated that you want to rotate the tracks each year. Is anything locked in for 2021 or can you at least hint at where the series will be going?
GJ: Yes, rotating tracks has been an important thing to us. It keeps our schedule fresh for the racers and allows us to help support different tracks each year.
2021's schedule is complete. For the North, we are visiting four completely different tracks from last season. Concept Haulers Motor Speedway and East Lansing return to the schedule as tracks we have raced at before. We also will be racing at Whiteland Raceway Park for the first time, since we were forced to skip it last year. We're also really excited to be returning to USAIR Motorsports Raceway in Shawano! It is one of the best tracks we have ever raced at and will be a CKNA exclusive! We are the only karting series racing there in 2021.
For the South, all four races will be in Florida for the first season. Bushnell Motorsports Park will bookend the series by hosting two events, with Ocala Gran Prix and the 103rd Street Sports Complex in Jacksonville filling in the middle. All three of these tracks have great facilities and are excellent places for us to start our series there with!
EKN: We know of your love for street racing. Have you ever thought about hosting a street race for CKNA, either as a point race or a one-off?
GJ: You always have to ask me at least one question that will get me in trouble!!!
Yes. It's actually one of my bucket list things to do. I've actually organized a few rental-kart street races years ago, one of which had over 400 entries. With that said, I know the effort and people it takes to make one successful. For now, we are focusing on developing our Divisional programs because we feel they are the most beneficial to the racers and the karting industry.  But if the right opportunity came around, I can't say we wouldn't be tempted to!
EKN: Thank you Greg for your time and here's to another strong season with the Cup Karts North America program.
GJ: Thank you.