EKN Trackside: 2021 Challenge of the Americas – PKRA Preview
Momentum set to carry over for 14th season of program opening up year in Phoenix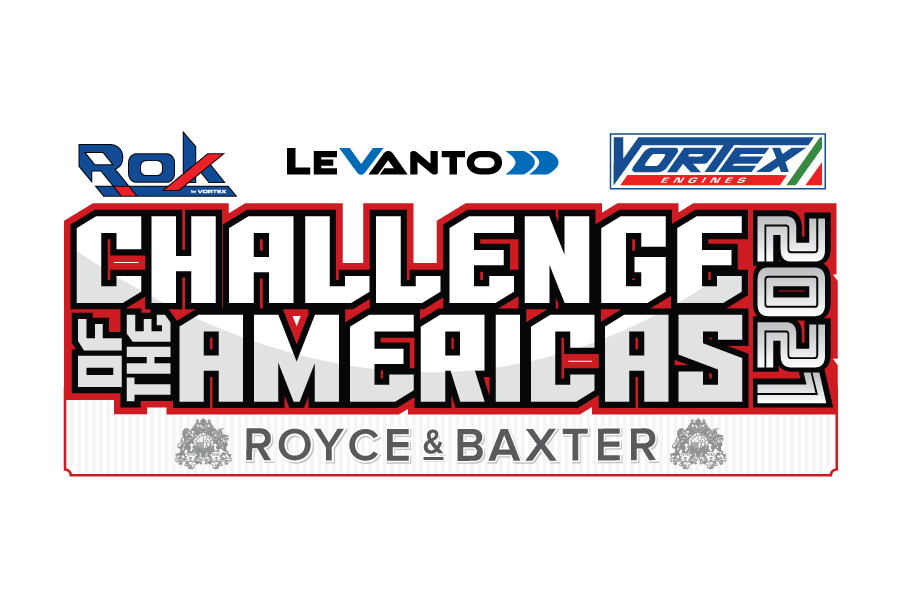 The 14th season for Challenge of the Americas presented by Royce & Baxter is set to open this weekend at the Phoenix Kart Racing Association in Glendale, Arizona. The 2021 season marks the fourth year under the ROK Cup USA banner with series record numbers coming last year at what became the series finale due to the COVID-19 pandemic. That momentum has not ended with pre-entry numbers reaching the 130-mark, with the opportunity to set a new record for the series once competition begins this weekend.
Team and competitors have moved into the PKRA facility, which is known as the 'Formula K Raceway'. The 3/4-mile, 14-turn course in the clockwise direction is one of the most challenging courses in North America. Unofficial practice took place Wednesday and Thursday with official practice beginning on Friday. Five sessions are provided for the 10 categories competing with a separate round of racing on Saturday and Sunday, including qualifying, Prefinal and Final.
eKartingNews.com is proud to be entering the 10th season of Trackside Live program with Challenge of the Americas. EKN's own Rob Howden will be calling the action all weekend from Phoenix. Those unable to attend can listen in to the live broadcast – presented this weekend by Courtney Concepts, Franklin Motorsports and OTK USA. Bookmark www.ekartingnews.com/live and follow the EKN social media channels for more throughout the weekend in Arizona.
The shifterkart division for the Challenge will be among the most competitive once again with over 30 drivers in the two age categories competing in Phoenix. The Shifter ROK division will crown a new champion in 2021 with 2020 title winner Hunter Pickett not competing. In fact, the two winners from 2020 including Jake French will not be competing. That has opened up the door for new driver to lead the way in the category for 2021. A total of 19 are set to battle at PKRA with Kol Bailey the top returning driver, making the move to J3/CompKart. Among those to contend include Kyle Wick, replacing Bailey at GFC Karting. One of the four Canadians competing is Remo Ruscitti (IM USA / Italkart), set to be a contender along with Enzo Prevost (RWR / CRG), Micah Hendricks (Aluminos) and former series champion Jak Crawford (Nash / Birel ART) making his shifter debut.
Kevin Woods (RWR / CRG) comes into the weekend as the defending champion in the Shifter Masters ROK division. Woods was one of four winners in 2020, securing the season opener and held the championship through the four rounds of racing. No other winner is set for a return, those marking the chase for other drivers to contend for victory at the opener in Phoenix. Among those to contend include former series race winner Nick Firestone (GFC) who calls PKRA home. Former series champion Erik Jackson (VemmeKart) is making the move to six-speed, and Travis Irving (FW / GFC) comes in with years of shifterkart experience. Among the rookies in the class is Garrett McKelvie (FW / GFC), a top contender in the semi-pro division over the last few years. Coming back to their roots to contend are Michael Valiante (IM USA / Italkart) and Cliff Kujala (Pure / Tony Kart). Valiante is a former national and international karting star who raced IMSA for several years. He's making his Challenge debut as is Kujala, another longtime shifterkart driver returning back to the seat at his home track.
The Senior 100cc division has grown immensely to almost 30 drivers to race in Phoenix. Defending series champion Oliver Calvo (LEM / Praga) will not be able to defend his crown in 2021 as a COVID-19 quarantine is keeping him home on the weekend. The top returning drivers in the class are Jackson Dunn (FDM / CompKart) and Everest Fedler (FDM / CompKart), who were fourth and fifth in last year's championship chase. Jenson Altzman (Ruthless / Exprit) is a two-time ROK the RIO winner, joining the class this year at his home track. Last year's shifterkart competitor Race Liberante (Race Factory) is among the new competitors along with Liam Letzsch (CBM / EOS), Alex Siragusa (FW / GFC), and Michael Michoff (SSM / Exprit). A total of 11 drivers from Arizona will be in the field, including Toby Longenecker (Aluminos), Tyler Ruth (Ruthless / OTK) and others.
Just five drivers are entered in the Senior ROK division, with defending champion Jake Drew not slated to compete. Jenson Altzman (Ruthless / Exprit) and Liam Letzch (CBM / EOS) are the only returning drivers from last year. Macy Williams (CBM / EOS) and Gabriel Tesch (IM USA / Italkart) are two rookies to the category while Andrew Zimmer (IM USA / Italkart) is making a return to the seat as a former national champion.
A stacked field is set as always in the Masters ROK category. The top two from last year are back with Derek Wang (EOS) is set to defend his crown with former series champion Billy Cleavelin (RPG / Kosmic) returning as the top contender. Adam Kasick (FDM / CompKart) is back for a run at the Challenge to be among those fighting along with Tim Meyer (HRT / OTK) and David Pergande (JHM / OTK). Mike Smith (VMI / OTK) is set for his debut in the category.
The Masters 100cc class features two race winners from last year returning as defending champion Nick de Graaf not after moving overseas. 2020 season opener Tim Meyer (HRT / OTK) and double CalSpeed winner Mike Smith (VMI / OTK) are returning, both running double duty on the weekend. Dana Estes (RPM / OTK) finished third in the title chase a year ago is back to contend as well.
A total of six drivers are set to contend in the Junior ROK division featuring a number of young drivers set to make a statement. Last year's champion Enzo Deligny is not returning to defend his crown. Former series champ Diego LaRoque (Tony Kart) is among those to contend along with Jesus Vasquez Jr. (Nash / Charles Leclerc). Rookies G3 Argyros (SF / Redspeed) and 2020 Mini ROK champion Tristan Young (VemmeKart) will contend as well.
The Junior 100cc class has grown from four to 14 for the 2021 opener with another defending champion not returning in Alex Berg. All 14 drivers are new to the category, including drivers from the Mini ranks graduating to the Junior level, including Alex Rantala (RWR / CRG), Anthony White (RWR / CRG), and Christian Cameron (AKR / Tony Kart).
Growth in the Mini ROK division makes it among the larger categories on the weekend with 17 set to battle. The top drivers from last year have all moved up to the Junior ranks, leaving room for drivers to stand out and make statements opening up 2021. John Antonino (Race Factory) is making his series debut in the class along with second generation drivers Rocky Moran (RPM / Kart Republic) and Truly Adams (VLR). Micro drivers from 2020 graduating to Mini this year include Kyle Drysdale (Ruthless / Nitro Kart) and Cypress Andruss (GFC).
All six in the Micro ROK class are new to the Challenge, helping to show a bright future in the years to come. Three from Arizona, all from the Phoenix area, will have home track advantage with Ashton Woon (Nitro Kart), Braylon Underwood (Race Factory) and Jaxon Porter (GFC). Jerome Rondeau (Tony Kart) and Rhys Bowman (FDM / CompKart) both hail from Colorado with Julian Sanchez (GFC) the lone driver from California.
Tune in to EKN Trackside Live all weekend long and follow the EKN Social Media channels for updates and more from Phoenix.