Kart Republic Expands Their Wings in Florida with AKT Racing
AKT Racing will switch their entire operations to the KR brand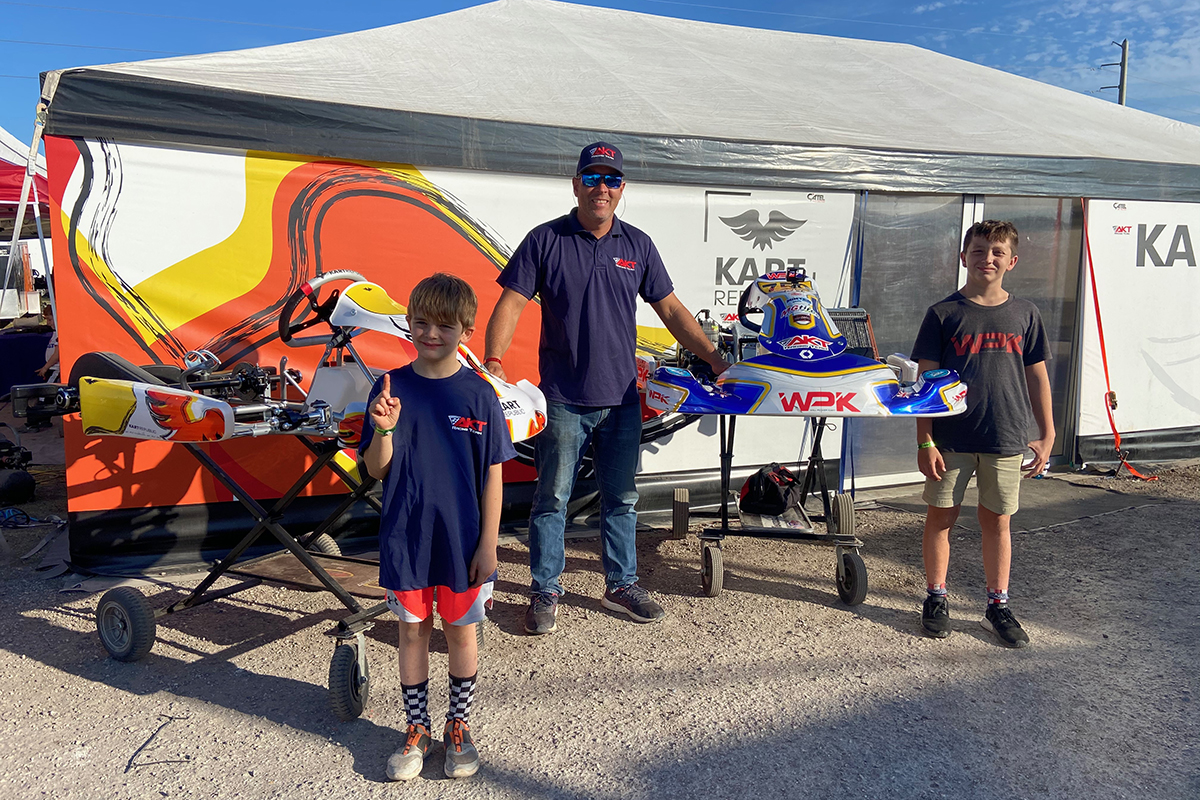 AKT Racing has taken on the Kart Republic chassis line and will support top drivers locally in Florida, as well as at regional and national level events across North America
(Photo: On Track Promotions)
A new year and a new brand for AKT Racing. Partnering with Kart Republic North America and helping the growing kart brand spread their wings in Florida, AKT Racing has taken on the Kart Republic (KR) brand and is fully committed to the sales, service and promotion of the brand throughout the state of Florida. Based out of the Orlando area, AKT Racing has a jam-packed schedule competing both locally, regionally and nationally throughout the United States.
"We have kept a close eye on KR and the success not only in North America, but all around the world," explained AKT Racing's Gonzalo Aponte. "While this is a big move for our program, I know that this is the right decision and the right move to continue our success and continue the growth of our business."
Supporting top drivers throughout the state of Florida and across North America, AKT Racing will have a presence at karting events from coast-to-cost having recently completing the opening round of the Superkarts! USA (SKUSA) Winter Series last weekend and looking forward to the start of the ROK Cup USA Florida Winter Tour this weekend.
Behind every great business are a few important pieces and Jayson Nazario, with over twenty-five years of karting experience, will be in the shadows helping provide unparalleled service and support for AKT Racing and the KR brand.
"This is an exciting time for both AKT Racing and myself personally," added Nazario. "I have no doubt of the continued success this program will have and look forward to being an integral component."
Along with the launch of the KR brand under the AKT Racing banner, the growing Florida company will also provide a karts to cars ladder program for drivers looking to get involved in competitive car racing. Having acquired and operated a Spec Miata program for the past year, AKT Racing can not only train today's karting champions but the future stars of motorsports.
Aponte added, "With karts and inventory in stock and ready to ship, we will also be adding drivers to the AKT Race Team. Interested parties are asked to contact us ASAP or stop by the first round of the Florida Winter Tour and speak to us in person."
For more information on AKT Racing please contact Gonzalo Aponte via email to AKTRacing@Outlook.com or by phone 939.642.4304. Be sure to follow AKT Racing on Facebook, Twitter, and Instagram for news, results, information, and photos from the event. Find us by searching "AKT Racing".