Kart Republic Inks Kai Johnson for 2021 Mini Program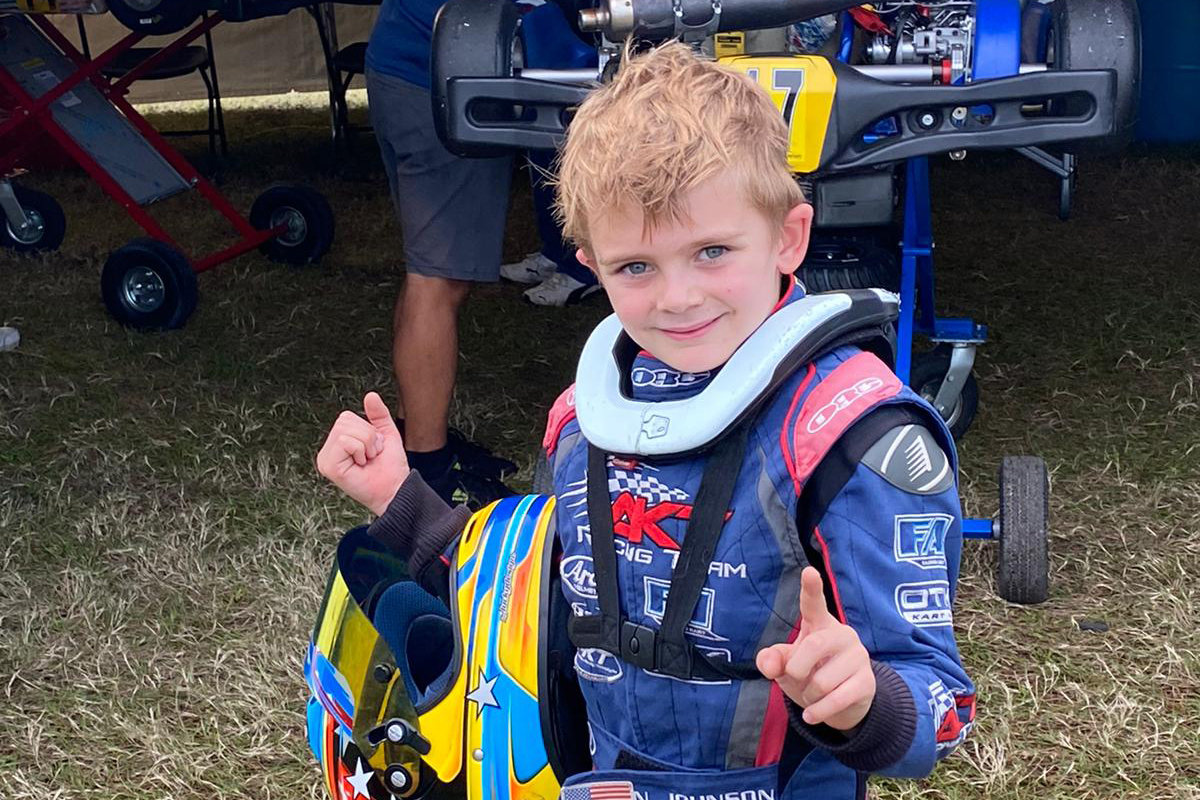 Kai Johnson will compete in his first event with Kart Republic
this weekend at the SKUSA Winter Series
(Photo: PSA Check)
Already an accomplished driver and only eight years of age, Kai Johnson has been inked to compete for the North American Kart Republic program in 2021. With his first event this weekend at the opening round of the Superkarts! USA (SKUSA) Winter Series, Johnson will be a KR Kart driver and will compete at several major events in the United States in 2021 and will also gain some international experience later this year.
"Welcome to the Kart Republic program Kai," expressed Eric Jones. "Kai is a tremendous talent, and we are expecting big things from him in 2021. We have goals set for a new season of racing, and I personally look forward to watching Kai achieve these goals and chase his dreams."
A champion at the prestigious ROK the RIO event in Las Vegas, the ROK South America Micro Championships as well as already earning a ticket to represent Team USA in Portugal at Rotax Grand Finals in January, the eight-year-old is mature beyond his years and ready for the challenge that lies ahead.
"We are happy to have the opportunity to be part of Kart Republic and continue to develop Kai both on and off the track. As we have proven in the past, we are committed to winning and will strive to represent the KR brand to the best of our abilities," explained Obie Johnson, Father of Kai and President of PSA Check Cancer Charity. "Kai will be based at the GoPro Motorplex in Mooresville, North Carolina and has confirmed competition in both the GoPro Motorplex Karting Challenge and the United States Pro Kart Series with his ling time tuner Juan Villarraga."
A member of AKT Racing for the past seven years, Johnson is not cutting ties with the Florida program but will continue to work with them at select events.
Johnson added, "AKT has been a major part of our program and valuable asset. We look forward to working with them as our schedule permits."
Kai Johnson is also supported by Tiger Precision Products and is a Brand Ambassador for The Cancer Charity, PSA Check – Let's win the race against prostate cancer.