Face2Face: EP32 – WKA Daytona KartWeek 2020 – Margay Ignite Winners – Day 1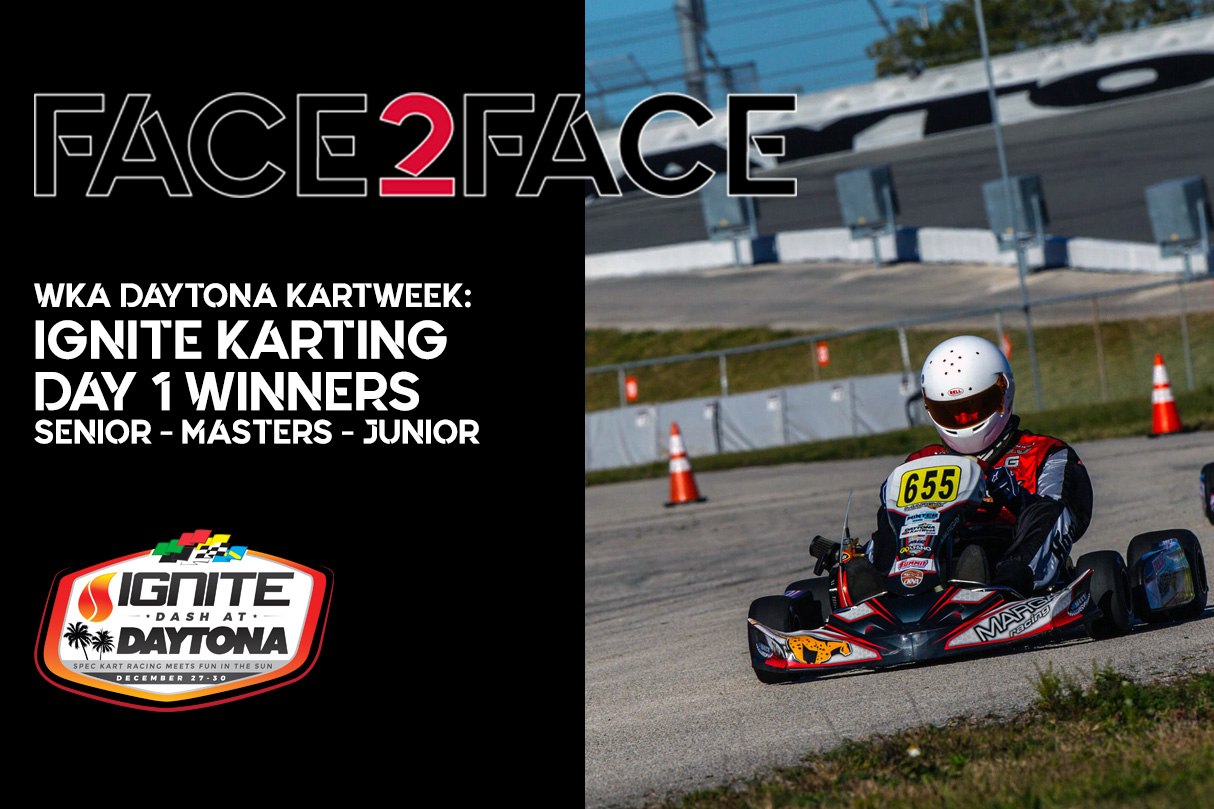 eKartingNews has launched a new program for social media and the EKN Radio Network – Face2Face. The show is broadcasted live over Facebook, with the audio version making its way to the only 24 hour / 7 days a week radio station.
The annual World Karting Association Daytona KartWeek was able to take place inside the Daytona International Speedway during its traditional December 28-30 time slot to close out racing for the 2020 calendar, beginning the 2021 season. Unfortunately, EKN was able to be trackside as WKA begins to celebrate its 50th season. Thanks to our new Face2Face, and the work of the staff at Margay Racing, EKN was able to connect with the three winners in the Ignite Karting Dash at Daytona program. Rob Howden talks with Ignite Junior winner Reid Sweeney, Ignite Masters winner James Perkins and Ignite Senior victor Gavin Bayliff fresh from the podium ceremony.
Visit the EKN Podcast page or find all the podcast episodes on Podbean.com, iTunes, Google Play, or Spotify by searching EKN Radio Network.