EKN One-on-One: Garett Potter – ROK Cup USA
Success in Vegas leads to momentum heading into 2021 season for Vortex-focused program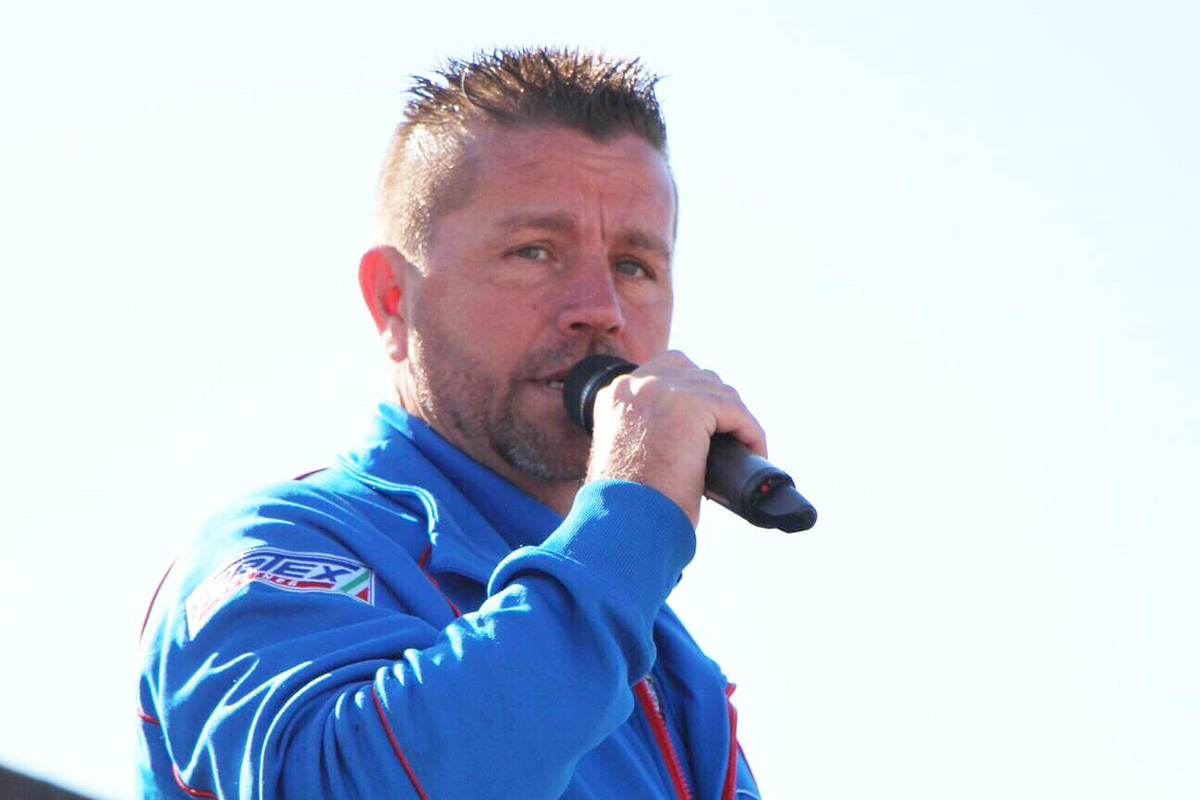 Garett Potter (Photo: Karting Colombia Fans)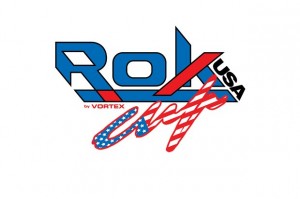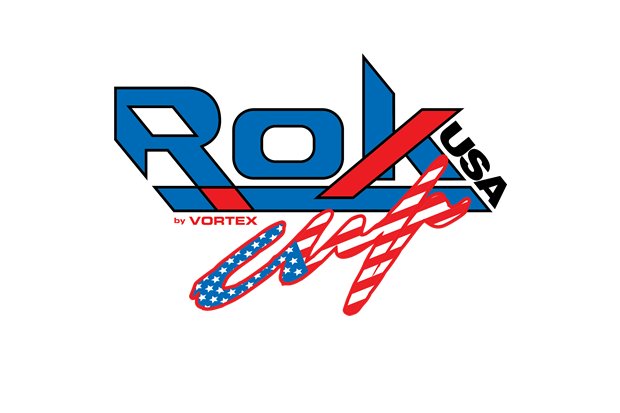 The 2020 season is now over, and a new calendar is underway with the running of the annual WKA KartWeek in Daytona. 2020 was mentally one of the toughest seasons ever for both the industry and those who are in and around the sport of karting. The COVID-19 pandemic sent the world into lockdown as spring began and when summer came along, the sport responded and it truly ended up being an amazing season at the local, regional and national level. This forward momentum included strong quarterly reports from most of the industry. As many businesses have done since March, karting had to follow different guidelines and our track owners and leaders stepped to the plate to make sure we could race as much as possible.
The ROK Cup USA program was able to get their entire Florida Winter Tour in before the COVID-19 pandemic hit in mid-March. Their ROK Fest events went off at the Charlotte Motor Speedway (East) in late July / early August and at Sonoma Raceway (West) in September. What was uncertain was the ROK the RIO event in Las Vegas for November. ROK Cup Promotions' Garett Potter began promoting the event in mid-August, and he and his staff continued to push forward with sleepless nights and hours of work put in behind the scenes to keep the event on course, as scheduled.  We caught up with Garett during the weeks that followed the ROK the RIO event to discuss what went into the event, and what is happening in the future with ROK Cup USA.
eKartingNews.com: Garett, thank you for taking the time to chat with us so soon after the ROK The Rio event. We thought you might be still in hibernation.  Now that the race is behind you, how satisfied are you in getting the race completed when so many, including us at EKN, thought it was impossible?
Garett Potter: No problem, thanks for reaching out. I did manage to sneak in a couple days off, but quickly switched focus back to 2021 preparation. As you know, the business of motorsports is just as fast behind the scenes as it is on the track. I was extremely happy to see all the support before, during, and after the race – this is what keeps me going – the teams, shops and racers. Interacting with customers before and during the race, seeing people do what they love, is what it's all about for me. Even when the weekend is not going their way, having a relationship with them that still allows me to pop in their tent to check on them makes the month of crazy stressful work worth every minute. But I also do understand we are only as good as our next race, so we have to keep pushing to make things better.
I was asked a question a couple weeks before the race if I thought it would be a successful weekend for ROK. My answer was the customers will decide that, not me. If they believe in us and show up for the race, it will be a successful event and they did. To have over 300 racers in this environment, mostly American drivers, is a pretty big deal, I think. I have to give a special thank you to all the out-of-country teams and racers that did show up. The dedication is amazing and did not go unnoticed. Most, if not all, had to deal with quarantine when they arrived home, and I want them to know everyone at ROK CUP appreciates them and the support they gave us.
As for as how we got it done, I will tell you we were on the verge many times of moving the race. I could have canceled, and nobody would have faulted me or ROK, but I felt it was just too important to our karting market not to have a year-end race. We had multiple contracts in place around the country for a Plan B, but 100% we were having a race no matter what. The question was, will it be in Vegas?
We had approval early on for a closed event (bubble system) like other professional stick-and-ball leagues were doing, and luckily, I have a relationship with some of the GMs of these clubs so I could call and talk with them about the challenges of managing a closed event. After a few calls, it was clear we did not have the budget and, more importantly, our customers would not have the patience for this kind of event. So, we kept pushing for another way. After clearing one hurdle, another one was put in front of us. The paperwork alone was a nightmare, and this went on every day for a month. I had daily calls, sometimes hourly calls, with the ROK team on what to do because it was changing back and forth that fast.
At one point, we were 10 hours away from moving it, a press release was written and was going out the next morning. I made a few calls to teams it would mostly affect and told them where we were. They said moving the race would have a negative effect on their teams' attendance and asked me to keep pushing, it was Vegas or bust for them. So, we did and found a way; we could not have done it without the support of the RIO management, and the legal team at Caesars. They all pushed just as hard as us to get this done. I have been involved in some stressful event situations, including one in 2013 that had 280 chassis and engines seized at the New Orleans port 48 hours before Monday's kart raffle because they didn't have EPA stickers on the engines, and on top of everything else going on, I thought that was stressful. But for me, the months leading up to this year's ROK the RIO top that, but I learned a lot and would do it again.
EKN: Wow! There were obviously many moving pieces. Can you give us some deeper insight into the level of difficulty you encountered getting the race planned and executed?
GP: For me, the most difficult part is nobody knew what to do, including the state agencies. This was not just a new problem for ROK Cup and karting, it was problem for everyone involved. We were all learning as we went, so that was very difficult. Procedures and policies would change, and you would need to adjust. At one point, I waited 10 days for a new plan approval because the agency that approves the plans did not have a procedure in place for approval from the Governor. It was crazy! I started looking closer at the 'help wanted' signs when I was driving around Utah that week. Another difficult part was working with vendors in Vegas; they have been hit so hard from this. Many had to lay employees off, and they wanted the business, but it was not just as easy as saying 'yes, no problem,' they were all shorthanded. Also, some were worried about being liable if they helped put on an event, so we had to sign additional agreements that if things went wrong, ROK Cup would be holding the bag.
EKN: We were right in stating that you deserved some hibernation time. That said, we know that you've now turned your focus on the Florida Winter Tour, which starts in just under a month. You've had the opportunity to be the point man on this program for many years now, so does it get any easier?
GP: The planning does get easier the more you do it, but the execution is always a challenge as problems do come up. I think the big thing you learn over time is what not to do more than what to do. I know for sure we are not out of the woods yet when dealing with COVID issues for 2021. Florida is not going be easy or normal at all. We also have Andy's (Seesemann) ROK program on the West Coast (Challenge of the Americas) running basically at the same time. This will come with a whole new set of challenges, so we are planning for a lot of sleepless nights again starting very soon.
EKN: ROK Cup USA added the temporary circuit components to the Florida Winter Tour in 2019 and you promoted two different parking lot venues in 2020.  You're back to those same facilities in 2021. Will this significantly lower the complexity of the effort, having produced races at both venues earlier this year?
GP: Having contacts and relationships is everything, as you know. Neither of these venues last year even knew what we did and honestly one's risk management department was very nervous about the event. But after them seeing the operation and the professionalism the karting industry provides, they are happy to have us back. The Isle Casino in Pompano was recently purchased by Caesar's Entertainment, so it's great to be part of Caesar's family. To start and end our season with them is pretty cool. As for the tracks, I remember when I thought putting a temp circuit together was a massive undertaking. Yes, the costs are still high and it's a lot of work, but now we are doing three tracks a year. The team we have put together is amazing, everyone knows the system and what needs to be done, they make it look easy now.
EKN: Big news to land recently was the Bridgestone's decision to halt their production of kart tires, and the subsequent announcement that LeCont was providing new tires under the new LeVanto brand. How's the feedback been from your dealers and customers?
GP: Yes, it is big and exciting news. ROK USA has basically run the Bridgestone since inception. We had a short stint early on with another brand but now we look to the future with LeVanto. The initial feedback on changing has been good. For me, this was the only lacking part of the ROK program; we needed quality our customers could count on. In my opinion, the Vortex engine quality is second to none, and we needed a tire partner that offered that same quality. We will get this from LeVanto. Racers and teams desperately wanted something new, and I'm happy we were able to deliver them a new tire program. Tires have arrived in Orlando and are shipping out this week, so racers will have the opportunity to start testing in the coming weeks.
EKN: The United States is a large country, and adding Full Throttle Karting as the western distributor at the beginning of 2020 seems to have not only helped ROK Cup USA, but the dealers and competitors on that side of the country immensely. Please describe the relationship you and owner Andy Seesemann have that made this deal work, and how has that helped in the growth of the ROK brand?
GP: It's hard for me to sum up how important our relationship is in one paragraph. I love working with him because our goals are exactly the same; deliver the best product to the customers in the best way we can. This is not only about the equipment we provide but also the events we both put together. We talk everyday even if there is nothing that we need to deal with, always looking at ways to improve each other's programs, each of us have different challenges in our regions so strategies are sometimes different, but we always consult each other.
He has been a hugely important part in building the ROK brand, 100% without his input and efforts we would not have seen the growth we have in a such a short period.
EKN: Moving beyond the winter programs, can we plan on additional events this summer with ROK Festivals and have the dates for ROK the RIO in 2021 been decided?
GP: Yes, ROK Fest East and West will be on the calendar for 2021, very similar to 2020 dates and locations, we are looking at some small adjustments to accommodate the addition of some new teams and racers that plan to run with us this year. The months of July / August for the East round are very busy for karting, so it's a bit of a challenge.
As for Vegas, dates are set November 3-7, the week after Halloween like this year. We are working on something slightly different for next year, change things up a bit, adding something new and exciting, so stay tuned.
I want to send a special thank you to all the ROK Cup USA staff and all our partners that help put it all together; without them none of what we do would be possible. I can't tell them enough how much I appreciate their dedication to me and the ROK brand. They are the best people in the industry and that I have ever worked with at any job. I tell this to them privately, but I want all the racers and teams to know – the people I have surrounded myself with make it all happen.
EKN: Very exciting to hear about the plans for 2021 with ROK Cup USA. Thank you for taking the time to speak with us.
GP: Thank you very much.