First FIA-Standard Karting Body Protection Delivered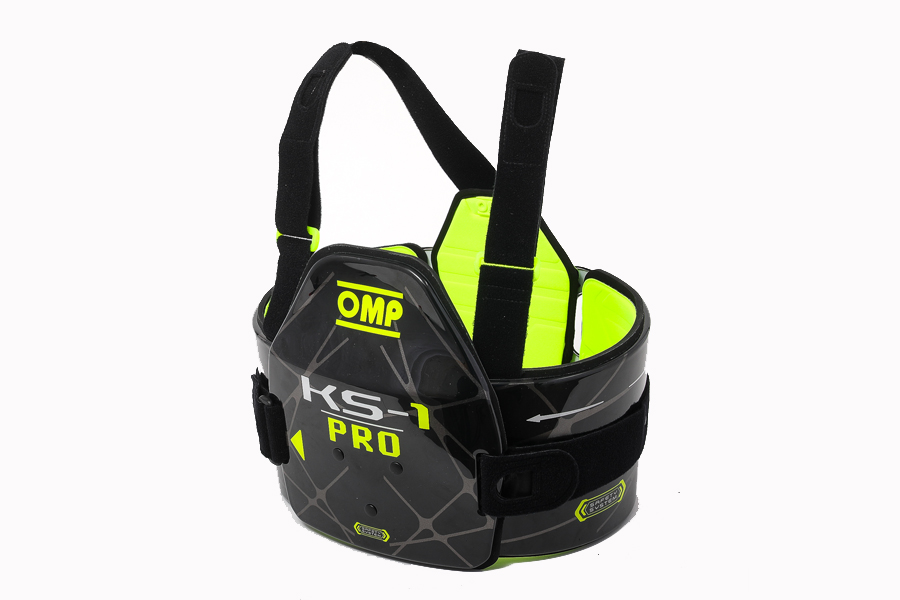 Combined chest and rib protection will be mandatory at FIA Karting events from 2021
Safety equipment manufacturers have delivered the first products that meet the new FIA-homologated karting body protection standard, which aims to protect drivers from chest and rib injuries and will be mandatory for all FIA Karting Championships, Cups and Trophies from 2021.
Italian racewear manufacturer OMP has become the first company to produce a product that is homologated under FIA Standard 8870-2018, which is for a combined chest and rib protector that drivers can wear under their CIK-FIA approved overall. Bengio was the second manufacturer to achieve this standard and currently there are several other manufacturers testing their prototypes.
Following approval from the FIA World Motor Sport Council on 16 December 2020, in addition to the FIA Karting events, the protection will be compulsory in all karting competitions entered on the FIA International Sporting Calendar from January 2022.
This is an important step as this protection is designed to prevent three forms of injury: impact with flat or curved structures; impact with steering wheel or edge of seat; and impact with the steering column. It can withstand 60J of energy to the chest and 100J of energy to the ribs, which ensures that the force transmitted to the body is no more than 1kN during an impact.
The main advantage of the new chest and rib protection is that it enables free movement of the arms, body, head and neck while being worn. Drivers can tailor the vest to their body size to ensure comfort, with dedicated versions for female drivers to be made available.
The standard is the result of extensive research and consultation with the FIA's Industry Working Group (IWG), to ensure that a product was created that is effective, accessible and affordable for drivers at grassroots level.
Paolo Delprato, OMP Racing President and CEO, said: "This is an important milestone in ensuring that drivers at grassroots karting level are protected against chest and rib injuries. The affordability combined with the safety of this product will ensure adoption and confidence for its mandatory introduction to CIK-FIA events in 2021."
Adam Baker, FIA Safety Director, said: "Rib injuries are the most common in karting, which is why we consulted the IWG about developing protective racewear for this purpose. I am pleased that these equipment manufacturers have started to deliver the first karting body protection products that comply with the FIA 8870-2018 standard, and I look forward to more manufacturers doing the same in future."