SimCraft 24 Hours of NOLA Adds Heavy Class for 2021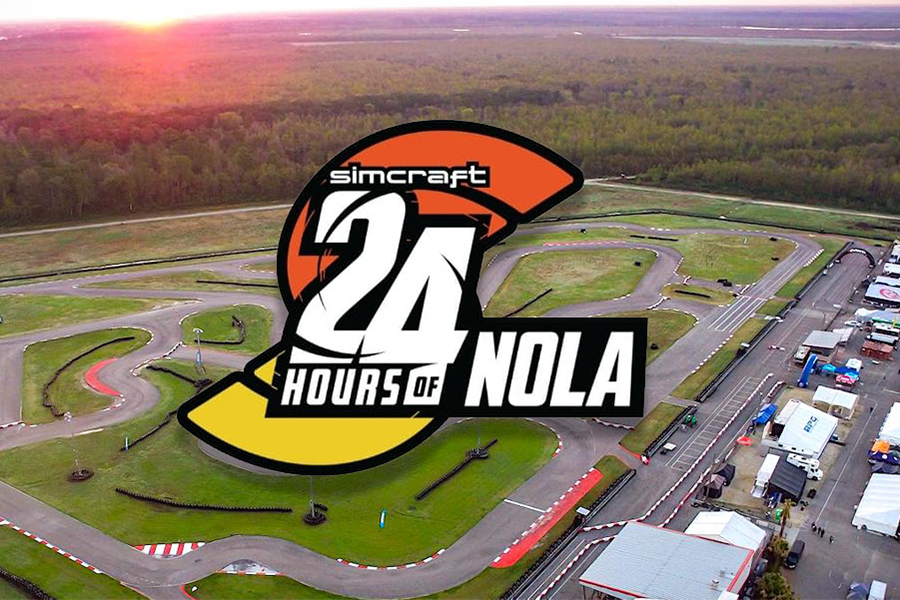 The SimCraft 24 Hour of NOLA gets Heavy for 2021. With the success in January 2020 of the Pro and Masters both running at the 365lbs. weight rules, the SimCraft 24hr event team knew there was a division of drivers at an disadvantage to those running around them. To give more racers the opportunity to win one of the coveted wristwatches for being a class winner at the SimCraft24hr, the team has added a 395lbs. Heavy class.
By adding the third available class, the SimCraft 24hr opens the racer to a larger competitor base that had been discouraged for racing at the 365lbs. minimum. In addition to more available racers it also provides a challenge of karts that will be distinctly separated by performance out of corners. To help staff and the drivers on track know who they are racing against in 2021, the SimCraft 24hr of NOLA teams will be provided a standardized event number panel that matches the class the team is entered in.
"I am hoping this move helps to further emulate the twice around the clock sports car events that we model ourselves after," said TJ Halsema when asked about the additional class. "Plus, if I ever wanted to race, I wouldn't be able to compete at the 365 mark, might as well give myself a way to go race should I ever get free."
Also, joining the Heavy class will be an official Solo class for drivers over 18y. To be able to enter the Solo class you need to be able to show the race direction team history of long distance "Iron Manning" or previous 24hr Solo attempts in karting.
For more information, please visit 24hrsofNOLA.com or the Facebook page. The finalized schedule and rules for the 2021 SimCraft 24hrs of NOLA will be posted soon! With registration opening on January 1 to returning teams from 2019/2020 at MotorsportsReg.com
If you have any questions you can reach out to TJ directly at TJ@24hrsofNOLA.com