Happy Hour with Howden: August 4, 2006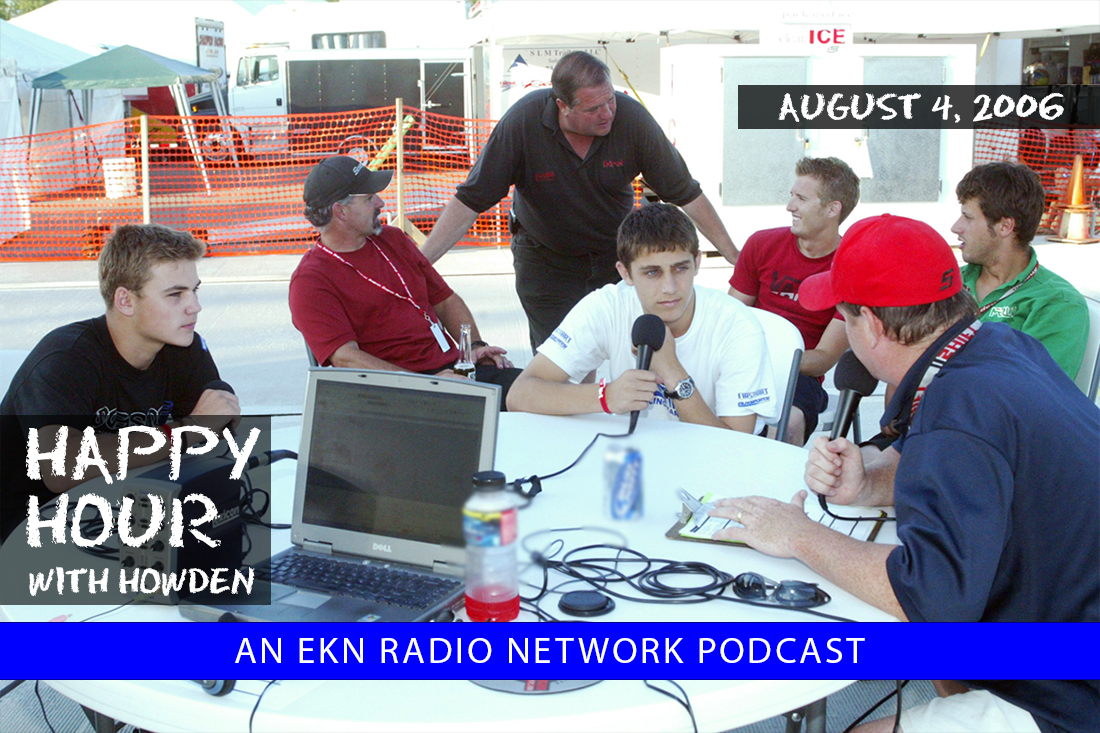 Episode 12 of the 'Happy Hour with Howden' takes us to the Stars of Karting event at the USA International Raceway in Shawano, Wisconsin. EKN was trackside for the event, held in August 2006, taking the Friday evening dinner party as a chance to pull together people from the sport for another podcast. Joining the show was Mike Vince and Brett Smrz, the eKartingNews.com Formula BMW Licensing Scholarship winners, Paul Zalud, the owner of Stars of Karting and Jamie Sieracki from Franklin Motorsports / Merlin Nation.
Visit the EKN Podcast page or find all the podcast episodes on Podbean.com, iTunes, Google Play, or Spotify by searching EKN Radio Network.