Jak Crawford Set for USA Winter Racing with Birel ART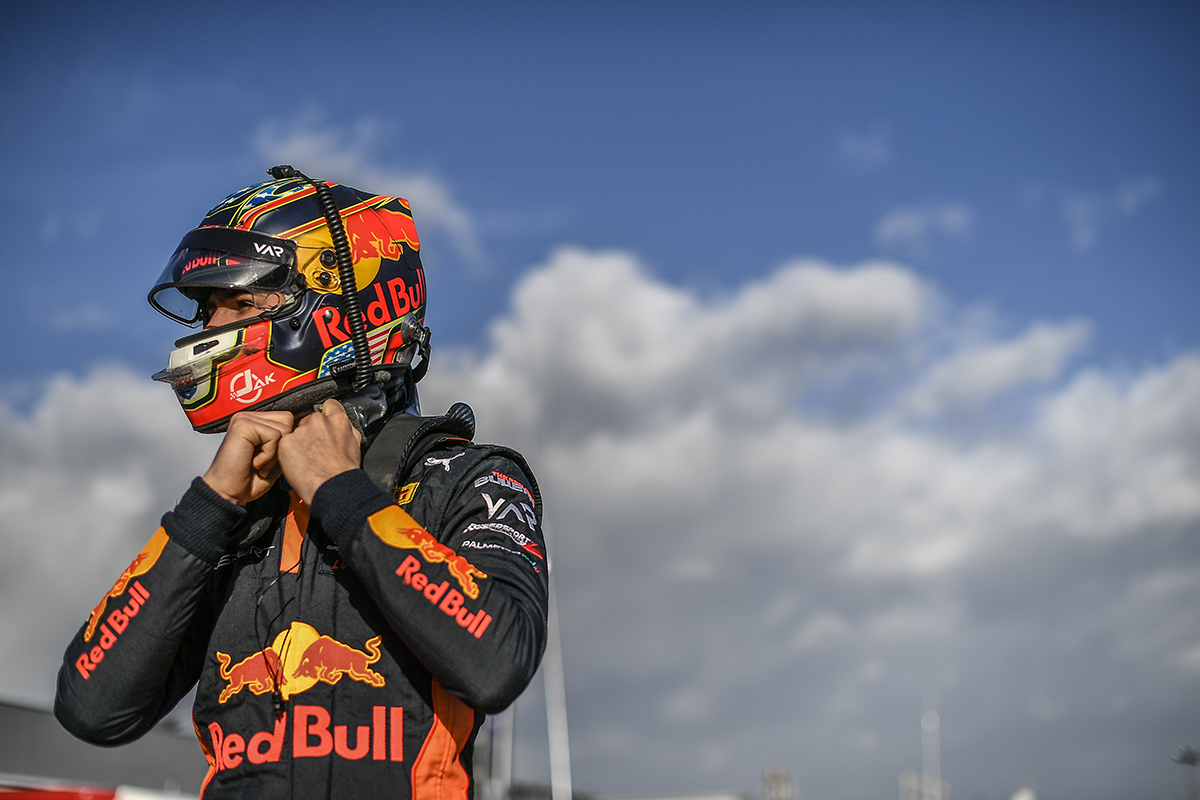 Jak Crawford will race shifter karts with BirelART while home for the holidays from Europe
(Photo: FotoSpeedy_It)
Jak Crawford is teaming up with Birel ART and PSL Karting for winter shifter kart racing in 2021. The Red Bull Junior Team driver will return from Europe to his home in Texas for the holiday season and has chosen a Birel ART chassis to continue his off-season training regime.
The 15-year-old's 2020-year of racing F4 in Germany and Italy has come to a close. Announcements for 2021 are pending and Crawford does not want to get ahead of Red Bull's official announcements for 2021, so he is staying quiet about his future.
2020 was a breakout year for Crawford, narrowly missing the German F4 championship by two points and making big impressions in both part-time Italian F4 racing and the FIA F3 Official Tests at the end of the season. In the final test in Spain for the FIA F3 program, Jak was the fourth fastest driver and posted the fastest race run times of all thirty drivers in an aggressive race car that was all new to him.
Now seems like a perfect time to step up to a shifter kart and compete in the ROK Cup USA Winter Series events on both the East and West coasts of the United States.
"We are happy to have Jak join with us on a Birel ART chassis and to be supported by PSL Karting," explained Dominic Labrecque. "Jak is an incredible talent and proved that whenever he raced on a Birel or BirelART chassis and also whenever we raced against him on a competitor's chassis. We are happy to have him with us instead of against us."
On both the East and West coasts Jak will team with Nash Motorsportz. The long-time mechanic of Crawford, Chris Hatfield, will return to keep the equipment at the front of the grid for the four-event schedule including two events in January and two events in February. Completing the California combination, Swedetech Racing Engines will provide the power units on both coasts.
"With my car plans for 2021, the shifter kart seems like the right plan for a few months," adds Jak Crawford. "F1 drivers train in shifter karts in the off season and now it seems like a good idea for me too. I am excited to get started and to be on the best shifter kart chassis on the market right now."
If there is time, Crawford is hoping to get a few days of testing in at Speedsportz Racing Park near his home in North Houston before he heads to the first event in Florida. A few sessions with Alan Rudolph and, hopefully, Jake French are being planned and the Texas youngster hopes that he will adapt quickly.
"I have taken a Birel ART DD2 kart around the track at Speedsportz a few times a few years ago, but a full shifter setup is new for me," continued Crawford. "I am looking forward to getting used to it and will, of course, be wrapping my ribs. I haven't been in a kart since the SKUSA SuperNationals in 2019 so I am sure I will be pretty sore at first."
Crawford's last day in a kart was a heartbreak for him. Leading the most laps in the Super Sunday SuperNationals event for the headliner X30 Senior category, the then 14-year-old came within one corner from a win in his first ever SuperNationals Senior category event.
Crawford added, "That Las Vegas kart race is in the past, and I am excited to get back on track in the States. I want to do well, but, for once, there is no pressure on me. There are so many talented top-level kart racers in the USA racing shifter karts and I can learn from them so that is the real goal, just to learn and compete. My first standing start in Florida is going to be a lot of fun."
Stay tuned for more news and announcements from the Jak Crawford camp in the near future.
For more information or future announcements, please contact Mike Maurini of RTD Media and Management via e-mail at Info@RaceTechDevelopment.com or 317.270.8723. Crawford's social media platforms "JakCrawfordRacing" will provide updated information as well.