Kosmic Closes a Successful 2020 Season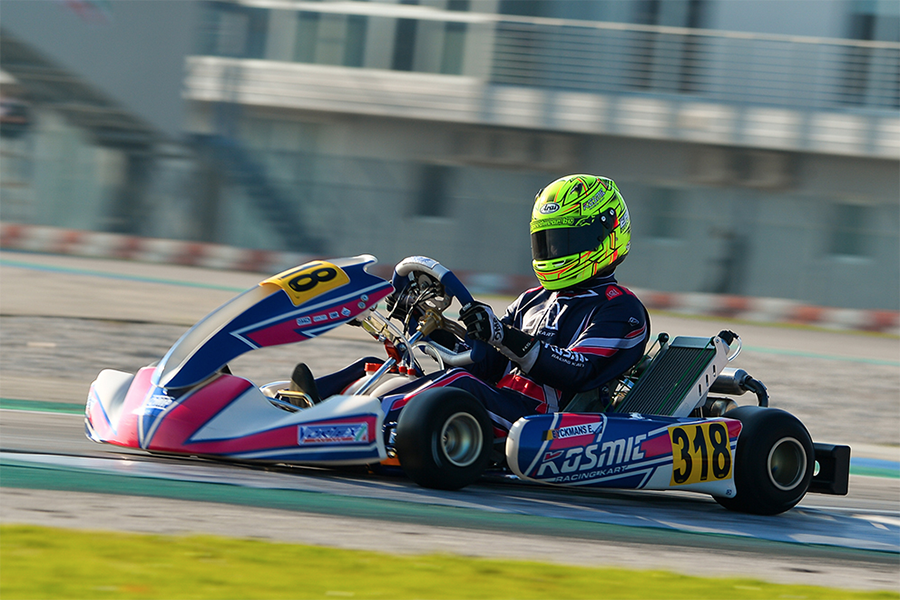 Also on the occasion of the last international event, Kosmic is getting another title, with Freddie Slater winning the WSK Open Cup in the Junior category.
Kosmic gains the first step of the podium also at the WSK Open Cup, just ended with the finals of both rounds staged this weekend at the Adria Karting Raceway. The title is won by Freddie Slater of Ricky Flynn Motorsport, World Champion in Portimao always at the wheel of the Kosmic Mercury R chassis powered by Vortex, who in Adria wins the exciting final of the first round after finishing first and second in the two pre-finals.
Freddie Slater gets an excellent result thanks also to the Kosmic Kart material, which proves to be easy to set up right from the early stages of the event. This is actually proved by the two Pole Positions scored by Rintaro Sato and Tobias Clausen, both being part of the Ricky Flynn Motorsport team. Clausen also manages to finish in the top ten in all the heats of both rounds, gaining two third places, while Sato gets also a third and a second place. With Kosmic, also Maxim Rehm, in the top ten in all the heats and in the pre-final of the first round, and Dion Gowda, author of a best lap in the qualifying heats.
Shame about Ean Eyckmans, official driver of the Kosmic Kart Racing Department, who after the qualifying must give up the event due to an injury.
The WSK Open Cup closes the international season of Kosmic Kart. Now it is time to take a rest to be back to work soon in view of the 2021 season, with lots of new goals to achieve.