Pacific Northwest Sets Schedule for Regional Sprint and Road Racing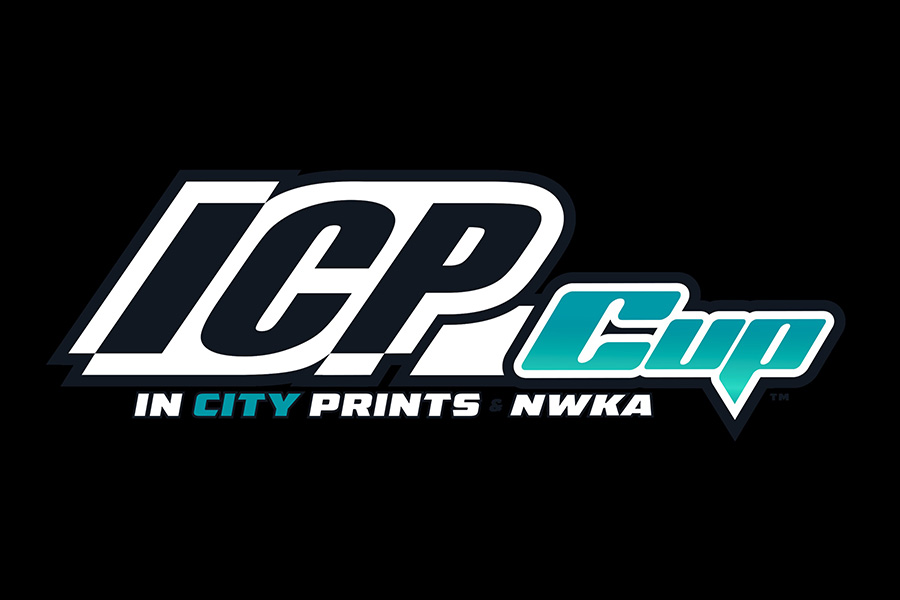 Another program looking to bounce back in the 2021 season is the ICP Cup. The Northwest Karting Association is a program run by the racers for the racers, including multiple organizations that dates to the early days of the sport. Their regional racing throughout the Pacific Northwest now carries the ICP Cup banner name. The COVID-19 pandemic and guidelines set throughout the region forced the cancellation of the 2020 sprint travelling series. Moving forward, the ICP Cup is set for a strong return in 2021.
The 2021 ICP Cup program has five events in five straight months that includes races in three states and two different countries. The season opens on April 16-18 at the Horn Rapids Kart Track – home of the Tri City Kart Club – in Richland, Washington. The following month on May 21-23, the second event of the season moves to the Portland Karting Association (PKA) McMinnville Kart Track in Oregon. The second trip to Washington takes competitors to the Puget Sound Go Kart Association (PSGKA) home of the Mountain High Raceway in Spanaway on June 11-13. A consistent with the regional program is competing in both the USA and Canada. The ICP Cup travels to Chilliwack, British Columbia on July 16-18 to the Greg Moore Raceway for its lone trip to Canada. The series hosts the fifth and final event on August 6-8 at the Sumas International Motorsport Academy in Sumas, Washington.
Aside from sprint racing, the region continues to promote road racing. Thankfully, the 2020 season did not put all of karting on the sidelines, with several events held on the larger motorsport circuits in the area. A total of five events were held and counted toward the 2020 ICP Cup Road Race championships. Over 260 different entries competed in the roughly 30 categories offered, ranging from World Formula to Superkart divisions.
The ICP Cup Road Race program has established a six-event schedule for the 2021 season. The year opens on April 2-3 at the Pacific Raceways in Kent, Washington – hosted by the Northwest Road Racers (NWRR). After the month of May is off, racers return to action at The Ridge Motorsports Park in Shelton, Washington on June 4-5 – hosted by the Puget Sound Road Race Association (PSRRA). The NWRR will then host the third event of the 2020 season, visiting the Oregon Raceway Park in Grass Valley, Oregon on June 25-26. After taking the month of July off, a one-day event is set for August 8 at the Portland International Raceway, hosted by PKA. Two events are scheduled for the tenth month of the year, with PKA holding their race at the Pacific Raceways on October 1-2 while the second race by PSRRA at The Ridge is set for October 15-16 to close out 2021.
For more about the sprint and road racing programs in the Pacific Northwest, visit icpcup.com
2021 ICP Cup Schedule
April 16-18: Horn Rapids Kart Track – Richland, Washington
May 21-23: McMinnville Kart Track – McMinnville, Oregon
June 11-13: Mountain High Raceway – Spanaway, Washington
July 16-18: Greg Moore Raceway – Chilliwack, British Columbia
August 6-8: Sumas International Motorsport Academy – Sumas, Washington
2021 ICP Cup Road Race Schedule
April 2-3: Pacific Raceway (NWRR) – Kent, Washington
June 4-5: The Ridge Motorsports Park (PSRRA) – Shelton, Washington
June 25-26: Oregon Raceway Park (NWRR) – Grass Valley, Oregon
August 8: Portland International Raceway (PKA) – Portland, Oregon
October 1-2: Pacific Raceway (PKA) – Kent, Washington
October 15-16: The Ridge Motorsports Park (PSRRA) – Shelton, Washington