2020 Briggs & Stratton Weekly Racing Series Powered by RLV Champions Confirmed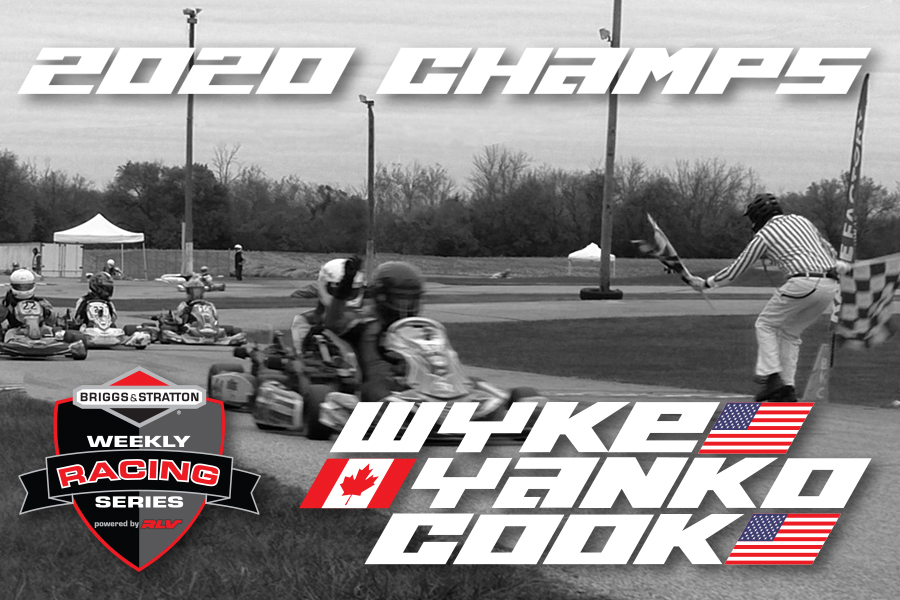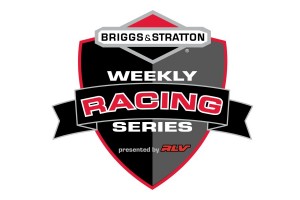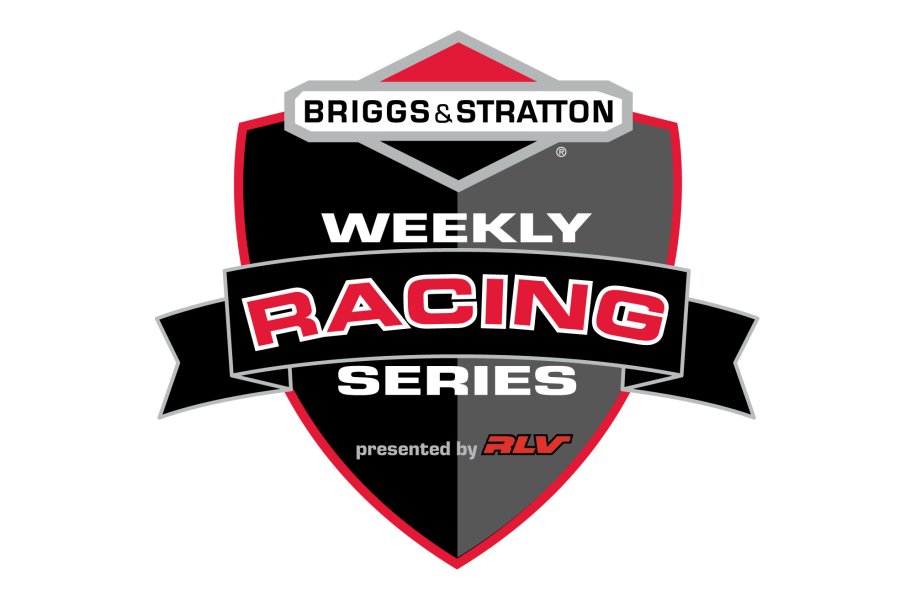 The 2020 racing season tested the karting industry, teams, competitors, and the community as a whole. While the beginning weeks of the COVID-19 pandemic brought a sense of unknown to many, the sport of karting shined in the second half of the year with growing numbers of racers hitting the race track across North America. Briggs & Stratton Racing continued in 2020 with their Weekly Racing Series program, completing the sixth season of matching drivers from the United States and Canada against one another from the home track.
"The Weekly Racing Series is the way Briggs Racing and supporting brands can give back to the grassroots club racers in North America," stated Dan Roche, Briggs & Stratton Director of Motorsports. "I would like to thank the tracks and sponsors for making the 2020 Briggs Racing Weekly Racing Series powered by RLV a great experience for the thousands of 206 racers in North America. For each category to have their respective top 5 points earners within 2-3% of each other is amazingly close racing."
Despite the pandemic, the 2020 Briggs & Stratton Weekly Racing Series program welcomed 2,441 registered drivers from 37 participating tracks, competing in a total of 255 events that were counted toward the standings that includes Senior/Masters Canada, Senior/Masters USA and the combined Junior divisions. These numbers continue to provide what is the largest organized points challenge for sprint kart racers.
The Briggs & Stratton Weekly Racing Series would not be possible without the support of the industry, showing their support and providing an amazing prize package for the 2020 program. The prize vault is valued at just over $58,000, with title co-sponsor RLV providing each of the three champions with a new VLR Emerald chassis. Other prizes and supporters include KartLift, Franklin Motorsports, Amsoil, Noram, EK Chain, Zamp, Hilliard and of course Briggs & Stratton. The top-100 drivers from each division will earn an item from the prize vault. Prizes will be shipped to the track representative by December 15.
6th – 7th Briggs & Stratton Inverter Generators
8th – 11th Franklin Motorsports Gift Card
12th – 26th Snapper XD 550CFM Blower
27th – 36th 10 quarts of Briggs & Stratton 4T by Amsoil
37th – 44th Noram Stinger & EK Chain from Target Distribution
45th Zamp Helmets Gift Certificate
46th – 60th Hilliard Inferno Flame Clutch
61st – 75th Briggzilla Trailer Hitch Cover
76th – 100th RLV Xtreme Reaper Chain
Here is a quick profile of the three drivers (Senior/Masters Canada, Senior/Masters USA, and Junior) who finished as the #1 driver in their respective categories. Briggs & Stratton Racing has confirmed the Weekly Racing Series will continue in 2021. For more on the program and a complete list of the standings, visit www.briggsracing.com.
---
USA #1 – Doug Cook
Points: 200.5
Track: G&J Kartway (Camden, Ohio)
Age: 59
Hometown: Middletown, Ohio
Occupation: Operations Manager
Chassis: Margay
Sponsors: My wife, C4 Karting, Margay Racing, Hoosier Kart Sport
Years Karting: 45 plus
Karting is not always just a hobby or a way to elevate your career in motorsports, it's a lifestyle. Doug Cook has sent nearly the last half century enjoying the sport of karting. Cook began at G&J Kartway when he was eight-years-old with OVKA – which began in 1964. Cook's time began with OVKA in the early 1970s, earning several club championships. For about 20 years, Doug moved away from the Ohio area to the Carolinas, enjoying dirt oval and road racing. He rejoined the OVKA after moving back.
The 2020 season was a championship year for Cook, winning eight of the 10 club races he competed in against 25 drivers in the 206 Masters / Heavy division. Cook also competed in second half of the season for the Buckeye Karting Challenge. In three races, Cook won two and placed second at the series finale.
"The best race was the last race with the BKC at Camden where we had a great race with great competition in the Briggs 206 Masters class. Chuck Maitlen and I went back and forth exchanging the lead several times with Randy Kugler calling the race (video). I finished second but the racing was so much fun and what the Briggs 206 racing and karting is all about."
Doug is set for a busy 2021 season again, defending his OVKA championship. He will also compete in the Buckeye Karting Challenge series, Margay Ignite Series and at the Cup Kart North America Grand Nationals 5.
| RANK | RACER | TRACK NAME | ST | PRIZE | POINTS |
| --- | --- | --- | --- | --- | --- |
| 1 | Doug Cook | G & J Kartway | Ohio | VLR Emerald Roller Chassis | 200.5 |
| 2 | Scott Keith | G & J Kartway | Ohio | KartLift WinchLift LT | 198.25 |
| 3 | Jamie Bradford | New Castle Motorsports Park | Indiana | KartLift WinchLift LT | 197.75 |
| 4 | Bobby Krug | Gateway Kartplex | Illinois | Powersmart P3000 Inverter Generator | 197.5 |
| 5 | Nick Ksobiech | Wolf Paving Raceway | Wisconsin | Powersmart P3000 Inverter Generator | 196 |
---
Canada #1 – Eli Yanko
Points: 187.20
Track: Mosport Karting Centre (Clarington, Ontario, Canada)
Age: 56
Hometown: Thornhill, Ontario, Canada
Occupation: Self employed
Chassis: Tony Kart
Sponsors: VSR Racing
Years Karting: 45
The path for this year's Canada #1 goes back to 1975 in Chișinău, Moldova, situated between Romania and Ukraine. That is where Eli Yanko began his karting in a hand-made kart. Eli would end up in Canada, where he continues to be a karting enthusiast. Today, he calls the Mosport Karting Centre home, racing against some of the best in Canada. Yanko was a shifterkart driver, until his 'increasing age' brought him to racing the Briggs 206 package. Eli has competed in Canada and the United States in Briggs 206 competition.
For 2020, Yanko secured the club championship at the MIKA program in the Briggs Masters Championship. Over 10 races, Eli was on the podium seven times, including four victories against a total of 36 different drivers on the year. The 2019 Canadian Karting Championships title winner in Briggs Masters is planning on another season at Mosport, along with racing nationally in 2021.
| RANK | RACER | TRACK NAME | ST | PRIZE | POINTS |
| --- | --- | --- | --- | --- | --- |
| 1 | Eli Yanko | Mosport Karting Centre | Ontario | VLR Emerald Roller Chassis | 187.25 |
| 2 | Jake Cowden | Mosport Karting Centre | Ontario | KartLift WinchLift LT | 187 |
| 3 | Daniel Demaras | Goodwood Kartways | Ontario | KartLift WinchLift LT | 185.5 |
| 4 | Dave Cameron | North Star Raceway | Alberta | Powersmart P3000 Inverter Generator | 181.75 |
| 5 | Haley Gulash | WF Botkin Raceway | Saskatchewan | Powersmart P3000 Inverter Generator | 181.5 |
---
Junior #1 – Cash Wyke
Points: 204.75
Track: G&J Kartway (Camden, Ohio)
Age: 11
Hometown: Harrison, Ohio
Occupation: 6th Grader, Kart Racer, 6th Grade Select Team Basketball Player
Chassis: Nitro Kart
Sponsors: No paying sponsors but hard to put a price on the invaluable support of Nick Tucker (Nitro Kart), Paul and April Rice (MGM) and Gary Lawson (Comet Kart Sales)
Years Karting: 6
The OVKA can celebrate two drivers earning the top spot in the 2020 Briggs Weekly Racing Series program. Cash Wyke earned the most points on the years in the Junior category, beating out drivers from the USA and Canada. Wyke began karting in 2014 at the G&J Kartway in Camden, Ohio with the OVKA, competing in the Kid Kart division. After racing other categories during his Cadet years, Wyke made the move to the Briggs 206 division.
"Our first lap of competition was taken in our first race with OVKA. We ran primarily 2-cycle but it didn't take long to be convinced of the ease of use, maintenance, and lower cost platform allowing us to run more classes and get more laps. Convinced the driving style required to be quick is a great developmental tool for young drivers."
The highlight of the 2020 season for Wyke was securing the OVKA 206 Junior championship, the first of his career. Cash drove to victory in 10 of the 12 races he competed in to earn the championship. Aside from earning the Briggs WRS title, Wyke also competed at his first USAC Karting Battle at the Brickyard this year. His plans are to defend the title at the OVKA in 2021 along with competing at one-off events, such as WKA Daytona KartWeek, Battle at the Brickyard, and the CKNA Grand Nationals 5.
| RANK | RACER | TRACK NAME | ST | PRIZE | POINTS |
| --- | --- | --- | --- | --- | --- |
| 1 | Cash Wyke | G & J Kartway | Ohio | VLR Emerald Roller Chassis | 204.75 |
| 2 | Spencer Conrad | GoPro Motorplex | North Carolina | KartLift WinchLift LT | 203.75 |
| 3 | Wes Schroeder | G & J Kartway | Ohio | KartLift WinchLift LT | 202.75 |
| 4 | Race Beckman | Gateway Kartplex | Illinois | Powersmart P3000 Inverter Generator | 202 |
| 5 | Pierce Sonderup | Stockholm Karting Center | Minnesota | Powersmart P3000 Inverter Generator | 202 |