Face2Face: EP28 – GFC Karting – Trackmagic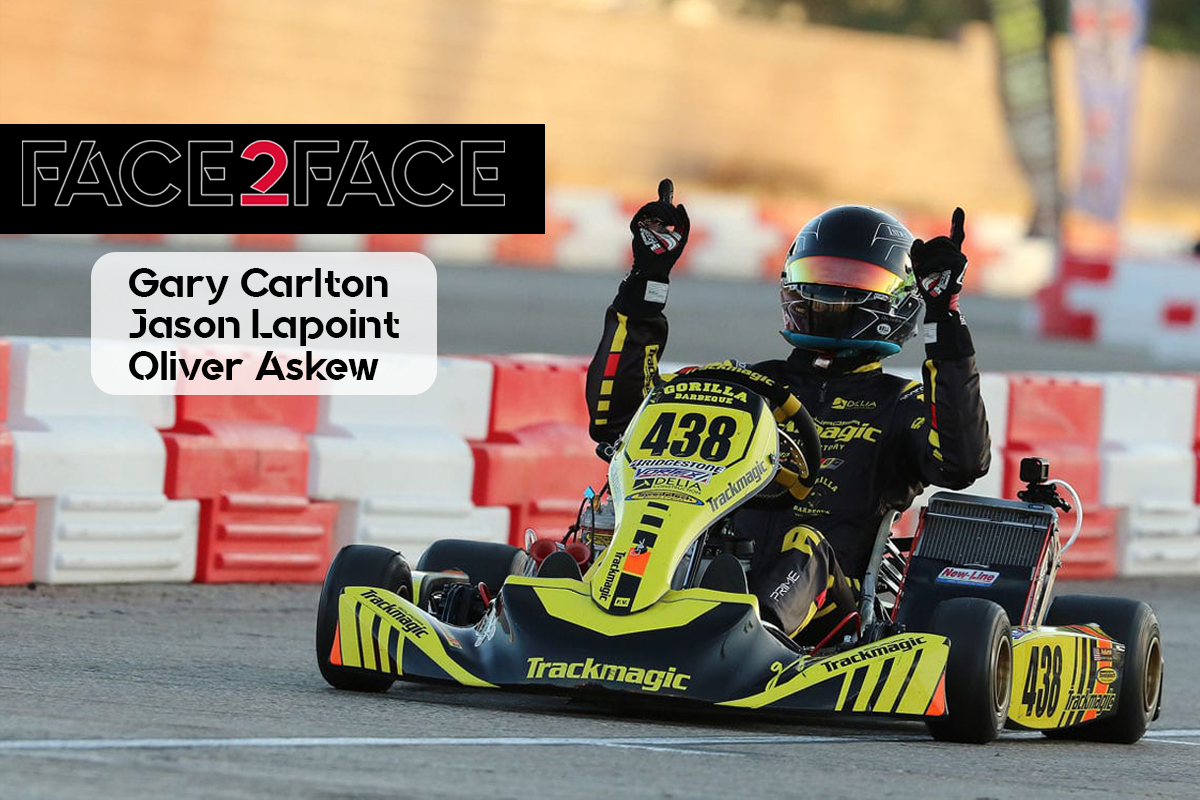 eKartingNews has launched a new program for social media and the EKN Radio Network – Face2Face. The show is broadcasted live over Facebook, with the audio version making its way to the only 24 hour / 7 days a week radio station.
Episode 28 welcomes three different generation of karters, now all part of the Trackmagic family. IndyCar driver Oliver Askew, GFC Karting's Gary Carlton and Trackmagic Owners Group Jason LaPoint join Rob Howden a week following their victory at the ROK Cup USA ROK the RIO event in Las Vegas. They discuss the path to the victory and talk about how bringing the Trackmagic brand is so important to so many current and former karters.
Visit the EKN Podcast page or find all the podcast episodes on Podbean.com, iTunes, Google Play, or Spotify by searching EKN Radio Network.