Face2Face: EP26 – Mazda Motorsports Shootout – Part 2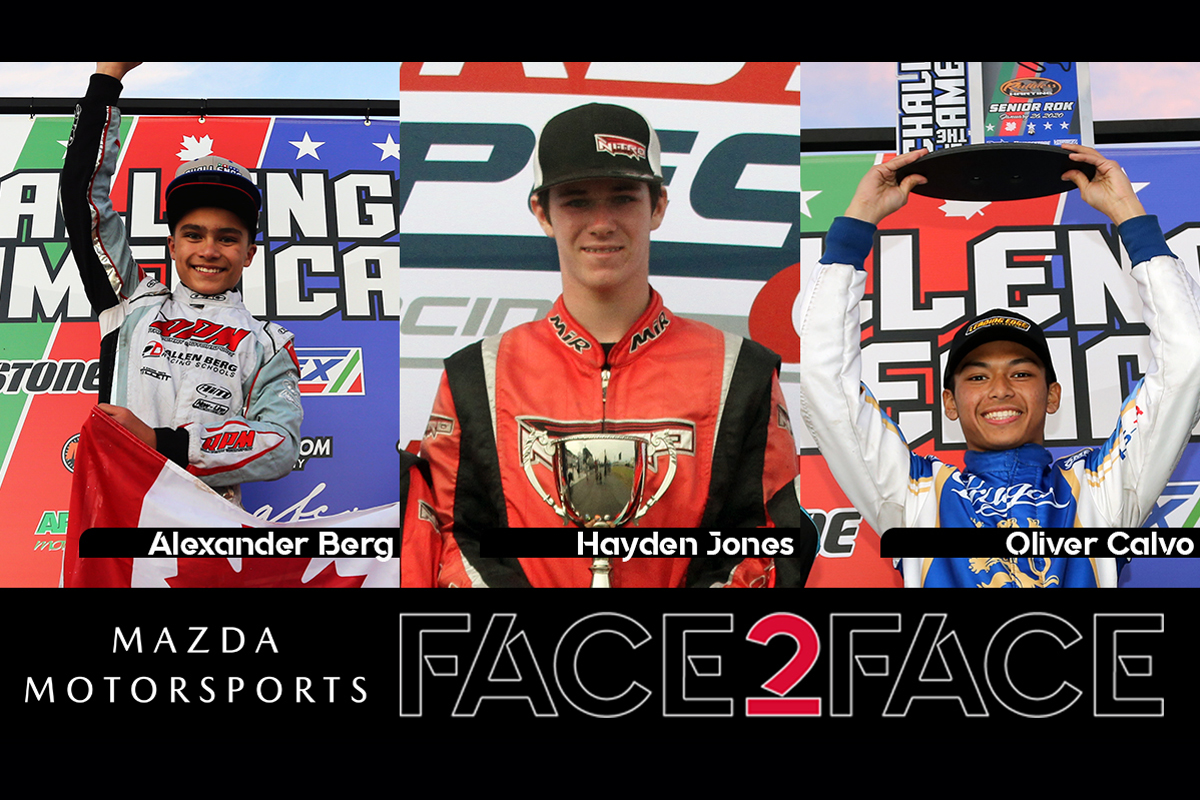 eKartingNews has launched a new program for social media and the EKN Radio Network – Face2Face. The show is broadcasted live over Facebook, with the audio version making its way to the only 24 hour / 7 days a week radio station.
The 26th episode of the EKN Face2Face is the second show of a three-part interview series as we welcome nine of the finalists of the Mazda Motorsports Shootout. Two drivers will be selected to be NASA Teen Mazda Challenge racers in the 2021 Spec MX-5 Challenge Series. EKN's Rob Howden sits down with Alexander Berg, Oliver Calvo and Hayden Jones for Part 2 of the interview series on EKN Face2Face.
Visit the EKN Podcast page or find all the podcast episodes on Podbean.com, iTunes, Google Play, or Spotify by searching EKN Radio Network.