Kosmic Kart is OKJ World Champion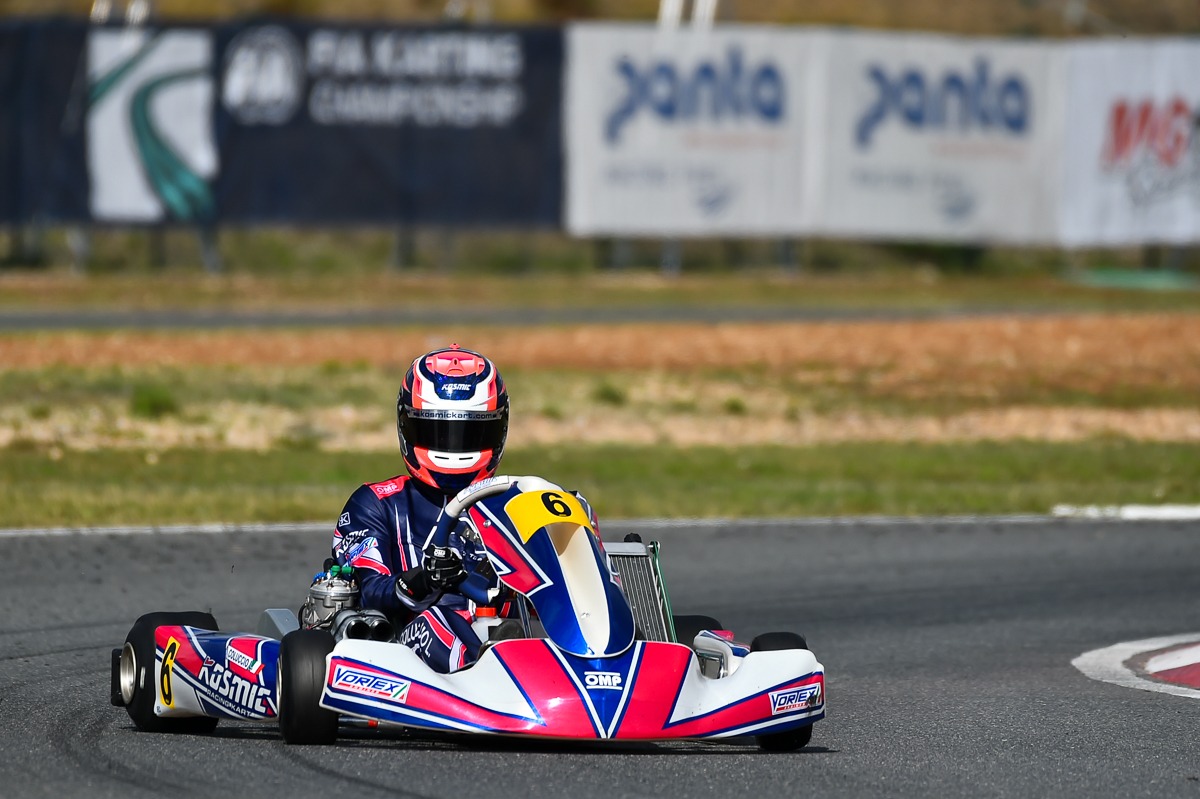 The title gained by Freddie Slater in OKJ crowns an excellent World Championship for Kosmic Kart.
This is an OK and OKJ FIA Karting World Championship very important to the Kosmic Kart brand, which in Portimao climbs onto the first step of the podium in the OKJ category. The Englishman Freddie Slater of the Ricky Flynn Motorsport team is the one winning an intense final, driving the Kosmic Mercury R chassis powered by Vortex engines. This victory definitely confirms the great work carried out by the OTK Kart Group and the quality of our material, which proved to be excellent in both wet and dry conditions.
Great satisfactions for the drivers of the Kosmic Kart Racing Department at the world championship, with our Maceo Capietto, Ean Eyckmans and Alexander Gubenko who, in the OKJ category, manage to make the great deal of progress made during the season real. Among them, Capietto is the best in the final with a sixth place, after also obtaining a victory, a second and a third place in the Qualifying Heats, in which he is unfortunately involved in a contact. Ean Eyckmans, also able to win a heat after ending fourth in qualifying, closes the final in tenth position while, just behind, Alexander Gubenko, also very fast as confirmed by the best lap scored in the Heats, is not discouraged by the accident he gets involved in during the heats and in the final he is the author of an excellent recovery of 18 positions.
In OK, Luigi Coluccio is still showing his talent. After qualifying in the top ten in the qualifying heats, the Italian centres two second and a third places in the heats, earning him the seventh position on the starting grid of the final. Despite the excellent conditions, however, things do not work out as planned in the decisive race, where a contact with an opponent and a penalty compromise what he did over the weekend. First deal of progress, finally, for Sebastian Gravlund, who, although is not gaining access to the final, clearly improves his qualifying position.
After the excellent performances throughout this world championship, the Kosmic Kart Racing Department is now getting ready for the next appointment scheduled in two
Weeks: the WSK Open Cup. At the Adria Karting Raceway, stage of both rounds, we will get on track again in the OK and OKJ categories.