A First Binding World Championship for Exprit Racing Team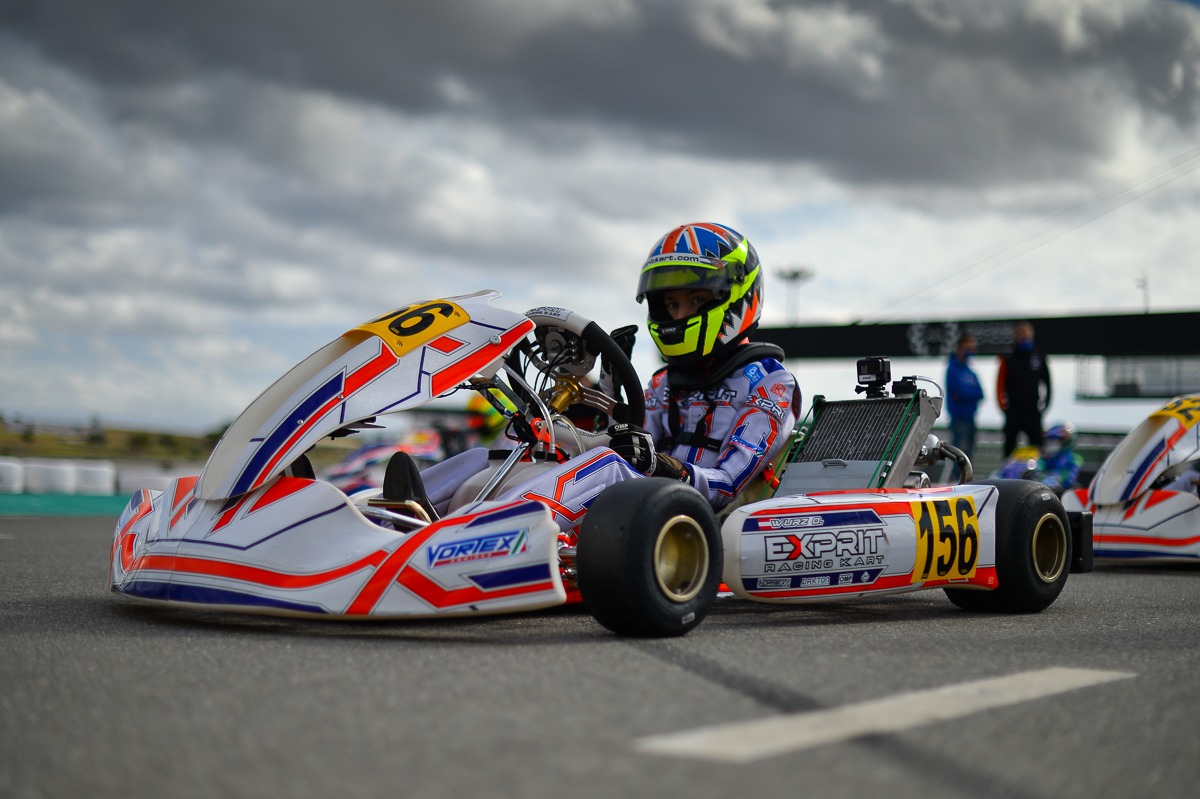 Despite the high quality of the technical material in wet conditions too, the results in Portimao do not fully reflect the potential of the team.
Heavy rain and unpredictable weather conditions welcomed the Exprit Racing Team at the Kartodromo Internacional do Algarve, stage of the OK and OKJ FIA Karting World Championship run last weekend. A difficult test for our team in which the events and race conditions have often compromised the competitiveness of the material, whose quality and reliability is proved on several occasions.
As for the official team, Kajus Siksnelis starts off on the right foot in OK, reaching the 5th place in the qualifying of his group. His great performances in the heats are compromised by a withdrawal in the last heat run on Sunday morning. Although he was always starting from unfavourable positions on the grid, Charlie Wurz manages to gain ground in the heats, despite a heat ended 21st due to a penalty for the nose cone in the wrong position. Both of our standard bearers still manage to enter the final. Here, Siksnelis is able to improve his starting position even though he was starting from the backlines, while the race run by Wurz unfortunately ends on the third lap, just when he was very close to the top ten.
Among the Junior drivers, the new entry Sonny Smith manages to recover an unlucky qualifying with several excellent performances in the Qualifying Heats, where he reaches the top-ten three times even though he was starting from the backlines. It is a pity that this is not happening in the final too, ended after a few bends due to an accident, which several drivers are involved in. Our Arthur Rogeon, Luka Sammalisto, Patrick Hakala and Oscar Wurz also try to make their way through the middle of the grid, but withdrawals and penalties compromise their path in the heats.
After the world championship, the Exprit Racing Team drivers will now avail themselves of the last rounds of the international season to continue improving. In two weeks, we will be back on track for the WSK Open Cup at the Adria Karting Raceway, where our OK and OKJ drivers will be involved in both rounds of the event.