Face2Face: EP24 – Connor Zilisch – FIA Academy Trophy Champion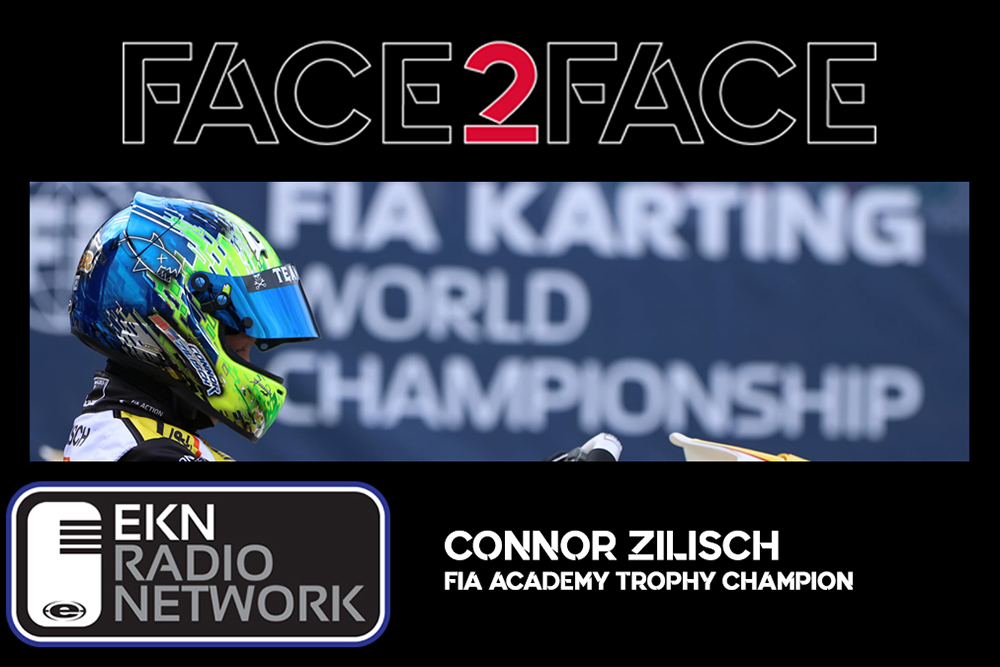 eKartingNews has launched a new program for social media and the EKN Radio Network – Face2Face. The show is broadcasted live over Facebook, with the audio version making its way to the only 24 hour / 7 days a week radio station.
The 24th episode of the F2F program welcomes Connor Zilisch. The 14-year-old from North Carolina represented the USA at the FIA Academy Trophy program in 2020, winning two of the three rounds to earn the championship, a first for a United States driver. Zilisch is competing at the FIA World Championships in OK Junior. Rob Howden and David Cole reach over the Atlantic to chat with Connor in Portugal prior to the world championships in Portimao.
Visit the EKN Podcast page or find all the podcast episodes on Podbean.com, iTunes, Google Play, or Spotify by searching EKN Radio Network.