Tony Kart: Positive Results in View of the World Championship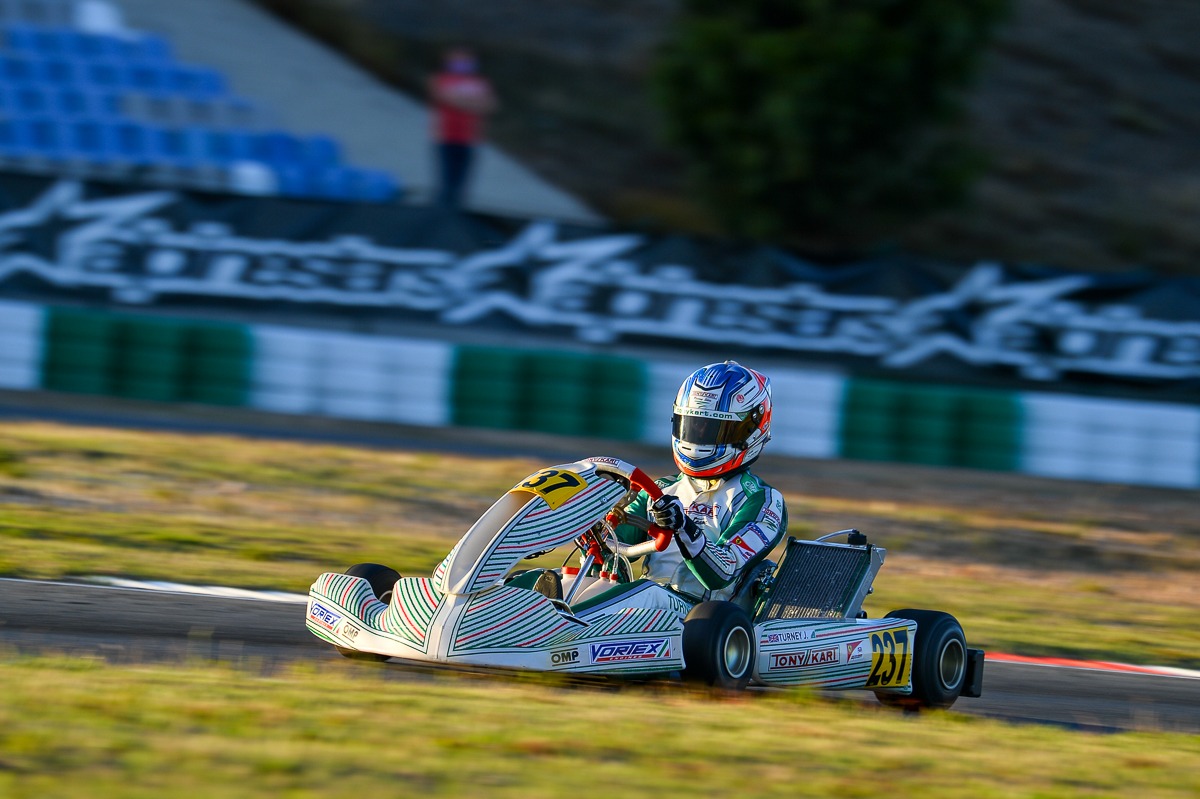 On the occasion of the last round of the Champions of the Future, our Tony Kart Racing Team drivers are testing the Kartodromo Internacional do Algarve.
With the races valid for the Champions of the Future going on stage this weekend, our Racing Team closes another important step towards the FIA Karting World Championship. In Portimao, our drivers are immediately at ease behind the wheel of the Tony Kart Racer 401 R powered by Vortex on the Kartódromo Internacional do Algarve, where our equipment wins also the championship in the OK category with the standard bearer of the Ward Racing team Nikita Bedrin.
Also the performance of our official drivers is great, with Joseph Turney, excellent second place gained in the general rating of the series, who immediately becomes one of the protagonists, scoring 3 victories in the Qualifying Heats. However, a penalty imposed in the final prevents the Englishman from finishing an important weekend with the victory of the Title. Callum Bradshaw's progression is also excellent, ending the weekend by recovering 13 positions in the Final and closing with an excellent fifth place. Pedro Hiltbrand, on the other hand, exploits the weekend to check his condition, showing a good level of speed and constancy already.
In OKJ, the début of the Englishman Aaron Walker with the Tony Kart colours is absolutely positive, ending with a top-10 position in Final preceded by a comeback of 6 positions in Prefinal. In the Qualifying Heats also our Tuukka Taponen, twice second and then author of a 14-position combeack in the decisive race, and Bruno Del Pino, 4 times in the top ten and the best of the Racing Team at the end of the heats, are brilliantly standing out. Aiden Neate and Harley Keeble make their way with determination in the middle of the grid after the qualifying as well as Alfio Spina, who after failing to sign a valid time in the qualifying heats, recovers positions until winning access to the Prefinal where he overtakes 17 opponents. On the other hand, our Maxim Rehm has not an easy life, often caught up in the brawl in the backlines.
The Champions of the Future is now over, and the Tony Kart Racing Team is expected again on the Kartodromo Internacional do Algarve in Portimao, which is hosting the eagerly awaited OK and OKJ FIA Karting World Championship this week.