Competitive Kosmic in Portimao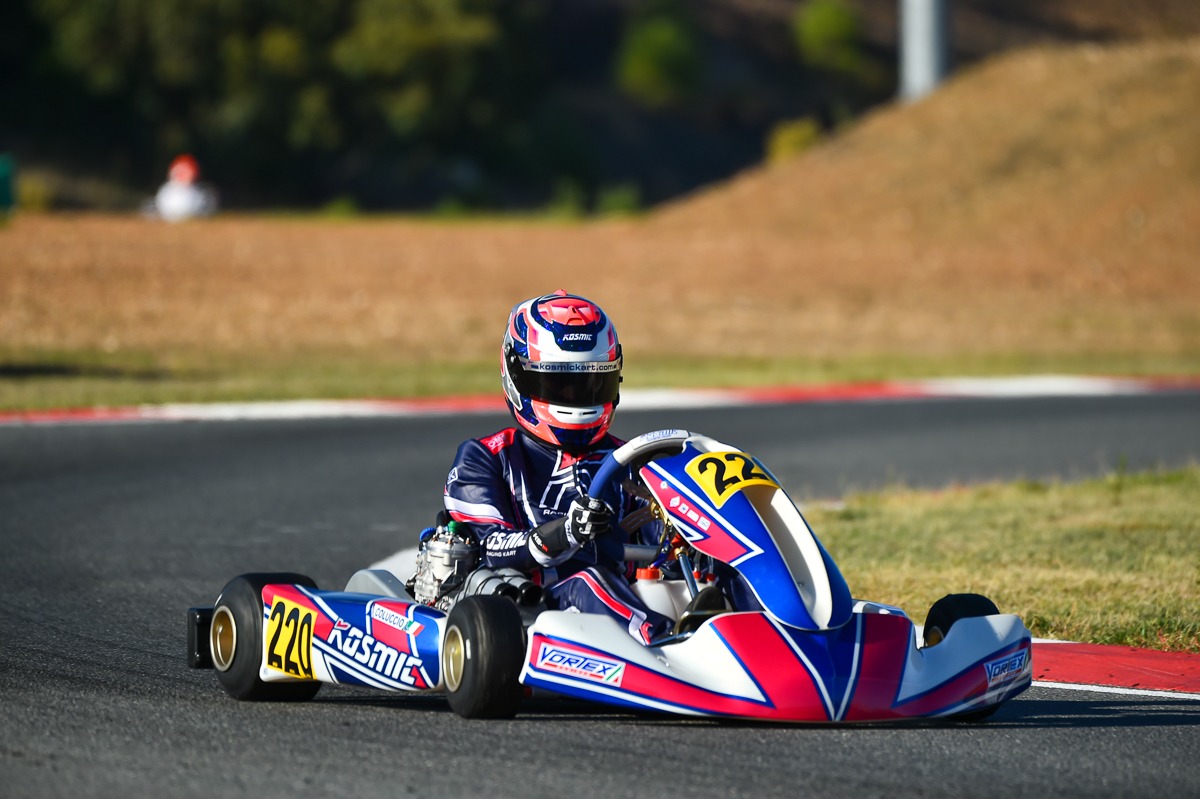 At the Champions of the Future, the Kosmic Kart material conquers the third position in the championship in the OKJ category.
During the last round of the Champions of the Future staged this weekend at the Kartodromo Internacional do Algarve, the Kosmic Kart chassis prove to be top quality. In OKJ it is the Englishman Freddie Slater, Ricky Flynn Motorsport driver, to actually bring the Kosmic Mercury R powered by Vortex engines onto the third step of the podium of the general rating, while his teammate Rintaro Sato carves out a leading role, conquering three heats victories and lining up a total of 6 best laps, including those gained in Prefinal and Final.
On the other hand, a few unlucky events prevent the official drivers of the Kosmic Kart Racing Department engaged in OKJ from obtaining the results they deserve. A withdrawal in the Heats compromises the starting position in Prefinal of Maceo Capietto, always placed within the top ten until then, while Alexander Gubenko and Ean Eyckmans, despite their efforts to recover positions, are not able improve their positions in the decisive race.
In OK, however, a brawl triggered a few seconds after the start of the Final is unfortunately depriving our Luigi Coluccio from gaining the prestigious position that the Italian would have absolutely deserved. Although he is deeply disappointed by this result, Coluccio's performance, who still conquers a second place in Prefinal, look promising in view of the World Championship.
After the Champions of the Future, the Kosmic Kart Racing Department is still at work to get ready for this weekend's appointment, when the OK and OKJ FIA Karting World Championship will take place on the Kartodromo Internacional do Algarve in Portimao.