50 Kart Challenge Set for WKA Daytona KartWeek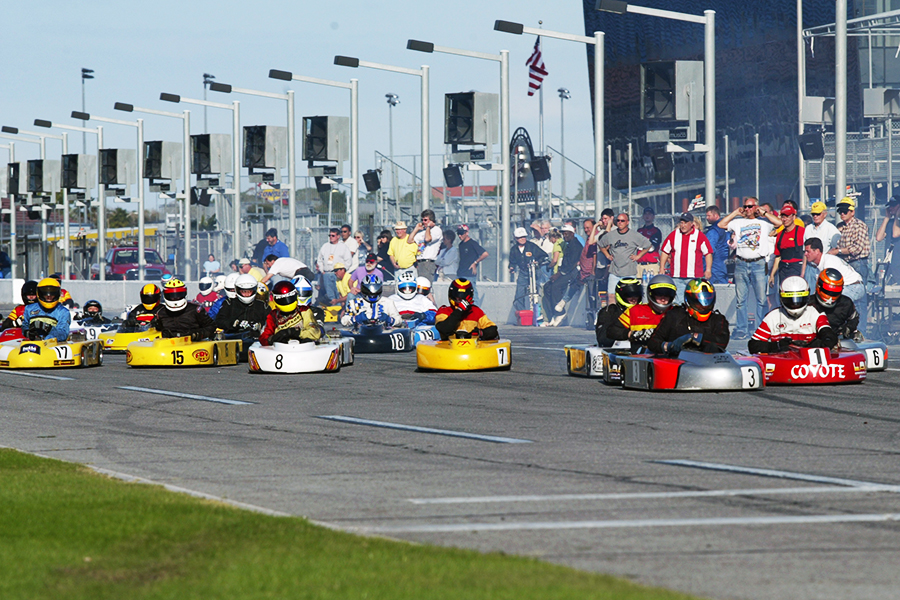 The goal - have at least 50 karts start in the Yamaha Senior category at the WKA Daytona KartWeek in December (Photo: EKN)
Many times, in the sport of karting, it is the racers who take charge and lead in big gatherings or movements. That is the focus of the '50 Kart Challenge' for the upcoming World Karting Association Daytona KartWeek. The annual event is set for December 28-30 at the Daytona International Speedway in Daytona Beach, Florida.
Road racing was among the core formats when WKA was formed back in 1971. The signature event for the organization has been the WKA Daytona KartWeek, with the inaugural race held in 1974. The 2019 edition was the 45th anniversary of karts zooming around the 'World Center of Racing', with only two years (2006 and 2010) the only time the Road Racing program did not conduct a race inside DIS.
Dating back to the first event in 1974, big entries and large fields were one of the highlights of racing at the Daytona KartWeek. In the 1980s and 1990s, it was not odd to see one class reaching triple digits. For a while, laydown categories were the only divisions competing until sprint classes were added. Both have seen the rise, fall and rise again in numbers over the 45 years of racing.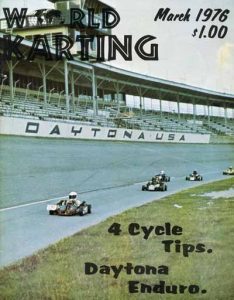 This year, there is a push to welcome big numbers once again one particular laydown division. The '50 Kart Challenge' has been established for the Yamaha Senior class in 2020. Last year, Yamaha Senior was the largest laydown division with 23 drivers taking part. At two of the largest Road Racing events in 2020, there have been entries of 37 at Mid-Ohio Sports Car Course and 30 at Pittsburgh International Race Complex – both hosted by Dart Kart Club. Yamaha Senior is a longtime road racing category, featuring the laydown chassis, powered by the KT-100S engine with any fixed WKA approved pipe. The class is for drivers 16-years and older at the 400lbs. minimum weight.
Texas karter John Brown helped to start the march toward 50 drivers at Daytona. In early April, Brown made a post to the Enduro Go-Kart Racing group page on Facebook. After nearly 500 comments and dozen shares, the word is out to road racers across North America.
"I began racing laydown karts in 1990 when I was 13 years old," Brown told EKN. "My earliest memories of Daytona include mad dashes for a pit spot on move in day and over 100 karts in several classes.  I remember my uncle coming by around 40th in one of those 100+ entry Yamaha races and thinking 'we're pretty fast!'  Over the past 10 years I've had the thought many times that a field of 50 karts was still very doable if we could just get enough drivers on the same page. The idea became a promotion and continues to gain momentum thanks to the power of social media as racers have offered prize donations, sponsorships for other drivers, prepping a kart for another driver, or simply sending their kart to Daytona for someone else to run."
As of October 23, 65 drivers have committed to the race and 26 substantial prizes have been donated.
Hoosier KartSport is among those providing a prize, donating a full set of tires. Here is a breakdown of the prize package for the event: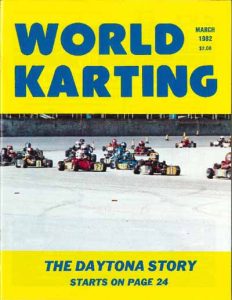 For Specific Finishing Positions (based on race for December 29, 2020):
1st – $500 Cash Prize (Donated by Mark McNaught)
3rd – Set of Vega tires
5th – Free engine/carb/pipe vapor blasting (Greene Motorsports)
6th – Set of Vega tires
7th – $100 Gift Certificate (TS Racing)
8th – $100 Gift Certificate (Comet Kart Sales)
9th – $75 Gift Certificate (TS Racing)
10th – $50 Gift Certificate (TS Racing)
12th – $75 Gift Certificate (Comet Kart Sales)
18th – Free engine/carb/pipe vapor blasting (Greene Motorsports)
20th – $50 Gift Certificate (Comet Kart Sales)
35th – Free engine/carb/pipe vapor blasting (Greene Motorsports)
These prizes will be randomly drawn for:
Full set of Bodywork (McZero's Fabrication)
Yamaha Belt Drivers (Hegar Mfg)
Rev Clean Racing castor products (Brian Wilhelm)
Allen Cox Racing prize package – Dumonde Tech clutch oil, ACR swag, a few other items (Allen Cox Racing)
Fade to Black Canvas Print (Jennifer Henry/Fade to Black Photography)
Hoosier Tires Products – free set of tires, shirts, hats (Hoosier Tires)
New Yamaha KT100 Engine (Yamaha Motorsports)
$200 certificate towards custom graphics or custom helmet paint job (Canham Graphics)
New non-subscription transponder (My Laps)
Blendzall oil products (Blendzall Motorosports Racing)
New L4 Pipe (RLV)
Carbon/Kevlar Engine Guard (LAD)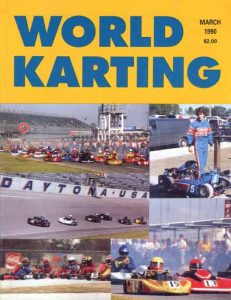 These prizes for specialty awards:
$50 Gift Certificate – Lap 1 Hard Charger Award –> Driver who passes the most karts on Lap 1 (Dirt Worx)
Kwikset Carb Adjuster – Highest Finisher not running a carb trigger (RRR Racing)
$50 Gift Certificate to Rapid Racing – Driver who turns the fastest lap time (Rapid Racing)
Hard Charger Award for the driver who passes the most karts from start to finish (Rudy Francek) – 2005 Margay Chassis with full bodywork – drivers can nominate any Junior driver looking to make the transition to laydown racing (Paul Plank)
"I've been so encouraged by the support of the racers, individuals who have donated prizes, and the karting companies that have so willingly supported the idea through prize donations.  I can't even begin to describe how much I'm looking forward to that first lap and that photo of 50+ karts coming down the front stretch.  Like all the social media posts say, if you're on the fence, how could you miss this one??!!"
Entry for the WKA Daytona KartWeek event is currently open. Head to worldkarting.com to view the entry blank and register to be part of the '50 Kart Challenge'.