IKF Sprint GrandNationals Presented by RLV This Weekend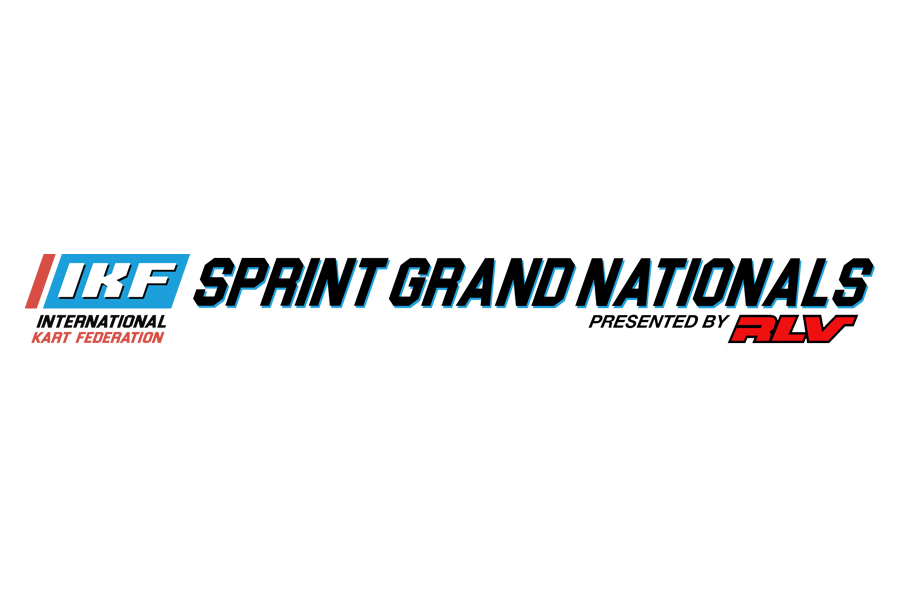 The 2020 edition of the IKF Sprint GrandNationals presented by RLV is set for this weekend (October 23-25) at the Santa Maria Karting Association facility. Racers from all levels and many states from around the USA will converge on the Santa Maria, California circuit to contend in the eight categories over three days for a chance to earn one of the most coveted trophies in all of karting – the Duffy.
Since the International Kart Federation was created in 1957, the IKF GrandNationals have seen many of the sports legends find success – Haddock, Speed, Pruett, Adkins, Dismore – the list goes on and on. And it's all for the trophy that all karters seek to have on their mantel, the Duffy. The trophy gained its name from one of the sport's pioneers Frank "Duffy" Livingston.
The 2020 IKF Sprint GrandNationals begins on October 23 with five rounds of practice before qualifying sets the stage for heat races. All three rounds of heats will be held on Saturday, October 24, with the main events scheduled for Sunday, October 25. The track is located at the southern portion of the Santa Maria Airport, hosting many regional and IKF events during its history. The layout for the GrandNationals is the 7/10-mile 'K' circuit.
The eight classes offered for this year's event is a mix of IAME and Briggs & Stratton Racing powered divisions. The popular IAME KA100 engine will be available for Junior and Senior racers, with Mini Swift and Micro Swift for the Cadet level drivers. All age groups are offered in the Briggs & Stratton 206 platform with Senior, Master, Junior and Cadet.
Pre-entry closed on Monday night, October 19, with over 130 entries confirmed for the event. At-track registration and check-in is set to open at 3pm on Thursday, October 22 during move-in day. Registration will remain open Friday for those late arrivals.
Following the main events on Sunday, podium presentations will take place, including the famed Duffy trophy for each winner, trophies for second and third in each category, along with the IKF Screaming Eagle for top qualifier in each class. A $3,000 check has been established for the winner of the KA100 Senior category, bringing several stand-out drivers to Santa Maria for the class. Studio 52 is set to be the exclusive photographer of the event, providing the best images possible throughout the weekend.
For more about the 2020 IKF Sprint GrandNationals Presented by RLV, visit www.ikfkarting.com.
Class Sponsors:
Micro Swift – P1 RACING ENGINES
Mini Swift – SIGGY'S CARPET CLEANING
LO206 Cadet – CNR/COLE NELSON RACING
LO206 Junior – CAMBRIAN GO-KARTS & PRAIRIE CITY KART TRACK
LO206 Senior – BRIGGS RACING
LO206 Master – BRIGGS RACING
KA100 Junior – PKS KART SUPPLIES
KA100 Senior –  NASH MOTORSPORTS