2020 Rok Cup Superfinal – Friday Report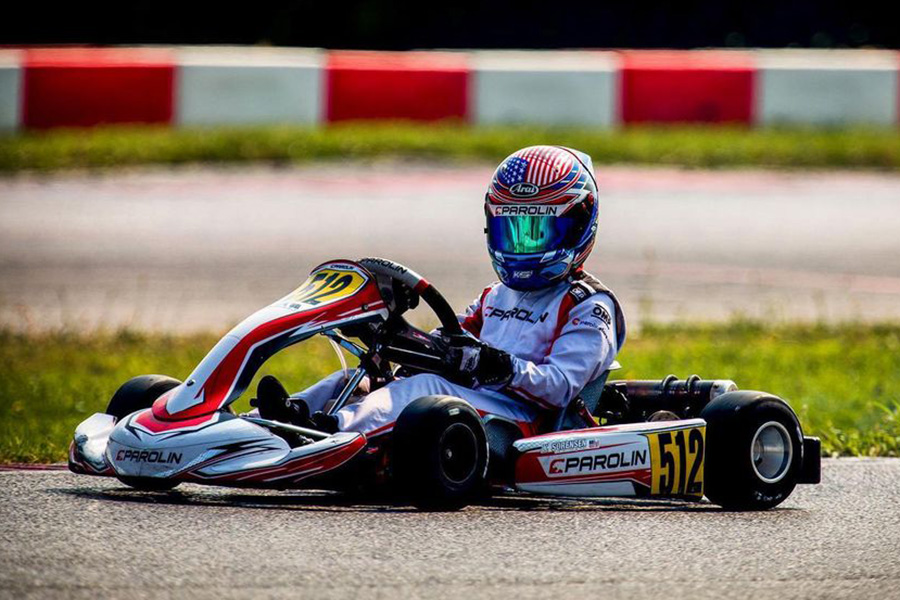 Kai Sorensen will lead the Mini Rok field to the green flag with the pole position (Photo: Mario Perrucca)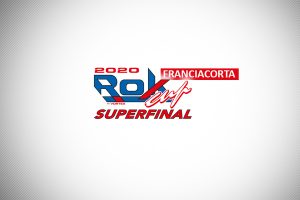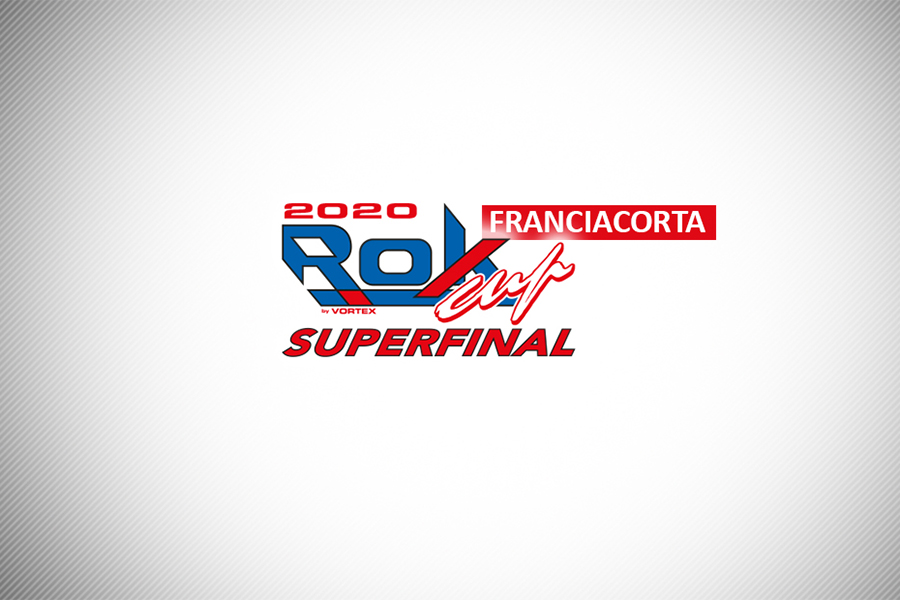 The Rok Cup Superfinal is completed the second day of competition at the Franciacorta Karting Track in Italy on October 16. The seven Rok categories contested the second and third round of heat races to decide those that will be competing for the Rok world titles. Team USA continues to shine against competitors from around the world, earning the pole position for three main events on Saturday.
Overall, when you look at the Mini Rok category, all four North America drivers qualified for the main event with Kai Sorensen set to lead the entire field to the green flag. The 2019 Florida Winter Tour champion qualified P1 yesterday and drove to second place in both of his heat races. That landed the California driver the top position for Series 1 and the pole position for the main event. 2020 Florida Winter Tour champion Caleb Gafrarar improved on his 15th overall qualifying position, winning his heat race today and finished third in his third heat race, but a pushback bumper penalty dropped him to ninth. That result pushed him down to 11th on the grid for the main event. Canadian Jensen Burnett and USA driver Tristan Young found themselves outside looking in after qualifying. Burnett improved each heat races, with a best finish of sixth in his third heat to earn a top-30 starting spot for the main event. Young, the Challenge of the Americas champion, had issues in qualifying to not record a lap. Young went from last to third in his final heat race in an amazing run to secure the penultimate position on the grid for the main event.
2020 Challenge of the Americas Junior Rok champion Enzo Deligny is the second driver to start from the pole position in tomorrow's main events. Deligny recorded two top-four results in his heat races, earning the least amount of points through the three rounds of heat races. Deligny is attempting to beat the best result by a Team USA driver of fifth, recorded by 2020 FIA Karting European OK Junior champion Ugo Ugochukwu.
The third driver from the United States starting from the pole position tomorrow will be Renato Jader-David. The Expert Rok driver has been perfect thus far, with fast time in qualifying, winning the opening heat yesterday, and drive to both wins today in the heat races by just over two-seconds in each. The 2020 Florida Winter Tour champion will lead the field to the green flag on Saturday.
An opening lap issue cost Canadian Andrew Maciel a good finish in the opening heat on the day for Senior Rok. Maciel fell a number of positions but was able to maintain a position close to his starting spot in the third heat race, salvaging the day. Maciel will start the main event from outside Row 12.
Mini ROK
#613 – Kai Sorensen (USA) – 2019 Florida Winter Tour Champion
Heat Group: A
Heat AvsC: 2nd +0.123
Heat AvsD: 2nd +0.016
Series 1 Points: 1st – 4 points
Final Grid: 1st
#631 – Tristan Young (USA) – Challenge of the Americas Champion
Heat Group: C
Heat AvsC: 11th +15.450
Heat BvsC: 3rd +9.731
Series 1 Points: 17th – 27 points
Final Grid: 33rd
#640 – Caleb Gafrarar (USA) – Florida Winter Tour Champion
Heat Group: D
Heat BvsD: 1st +0.414
Heat AvsD: 9th +8.260 (5-second bumper penalty)
Series 1 Points: 6th – 12 points
Final Grid: 11th
#647 – Jensen Burnett (Canada)
Heat Group: G
Heat EvsG: 10th +20.894
Heat FvsG: 6th +1.899
Series 2 Points: 14th – 24 points
Final Grid: 27th
Junior ROK
#848 – Enzo Deligny – Challenge of the Americas Champion
Heat Group: B
Heat BvsD: 2nd +0.781
Heat BvsC: 4th +2.869
Heat Points: 1st – 8 points
Senior ROK
#237 – Andrew Maciel (Canada)
Heat Group: C
Heat AvsC: 18th +27.417
Heat BvsC: 9th +7.343
Heat Points: 24th – 35 points
Expert ROK
#506 – Renato Jader-David – Florida Winter Tour Champion
Qualifying: 1st – 58.760
Heat 2: 1st +2.108
Heat 3: 1st +2.923
Heat Points: 1st – 0 points
Click HERE to review action from Thursday at the Rok Cup Superfinal. EKN will have daily updates of the event and the North America drivers in Italy. Click HERE for more regarding the event.