Exprit Racing Team: A Growing First Season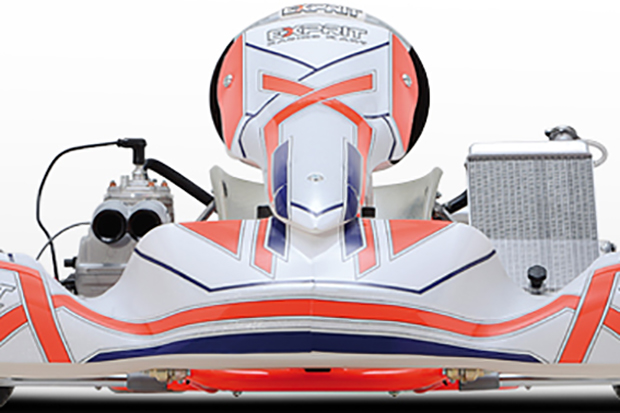 One month after the World Championship in Portimao, it is time to take stock of the team led by Patrik Hajek, which is now at the height of the season within the international karting scene.
The new structure, born on the firm foundations of the Noesis R chassis, marked Exprit, has been working hard since the start to get top results as soon as possible and during its path, as it often happens with every new adventure, met with several difficulties.
The forced break from competitions, in particular, has been the hardest test to face for a newly born team and for which it is fundamental to maximize the time on the track to be able to fight against experienced opponents. An unprecedented scene, where the great tenacity of the group, the working method, and the quality of the material available has once again made the difference.
Our drivers have always been able to make the most of any situation and react promptly to difficulties, as well as any normal youthful indiscretion. The first interesting results arrive right in the second round of the WSK Super Master Series at South Garda Karting, where Charlie Wurz crosses the finishing line of the OK final in fifth position while Oscar Wurz and Alexander Iancu line up at the start of the decisive race in OKJ.
The second part of the year is bringing promising newcomers. Starting with the Frenchman Arthur Rogeon, able to keep the same pace of the best in Zuera and Wackersdorf, during the rounds of the FIA Karting European Championship, although some unlucky events prevent him from achieving results up to his potential. Also Aleksi Jalava, after the first race, brilliantly stands out, managing to hit the final in the last two rounds of the European Championship. Luka Sammalisto, at his début in the team on the occasion of the WSK Euro Series in Sarno, is the author of a great recovery in final.
Also Kajus Siksnelis, back to competitions, is doing very well, at the start of both finals of the last two rounds of the Super Master Series, the first round of the Euro Series and the European Championship in Wackersdorf. During the last appointment, the double round of WSK Euro Series in Lonato, Charlie Wurz gains an excellent sixth position in the final, and Toni Kayla Naude makes a great deal of progress, gaining the access to both finals.
Now the Exprit Racing Team is looking forward to taking part in the OK and OKJ FIA Karting World Championship, aiming at ending this first intense year, full of satisfaction, with a flourish.