Nominees Announced for Mazda's First Club Racing Factory Team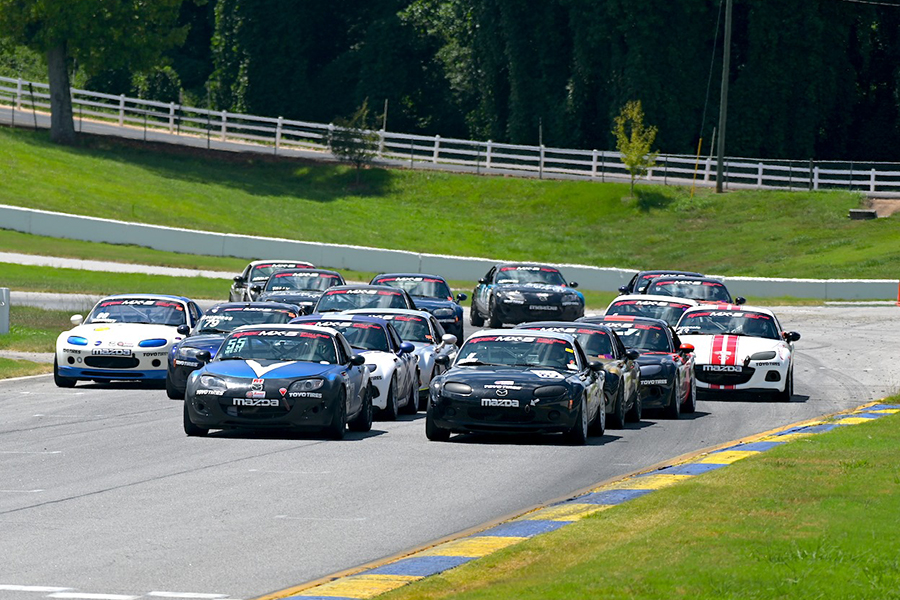 Mazda Motorsports, the National Auto Sport Association (NASA), and Toyo Tires are excited to announce the 18 karters nominated to represent Mazda's first factory club racing team to compete in the Spec MX-5 Challenge Series in 2021 as Teen Mazda Challenge racers.
To find the next generation of talent, Mazda turned to several prominent industry professionals: eKartingNews, Max Papis, Buddy Rice, Chris Wheeler, Jared Thomas, and others. Karters became nominees for the Shootout either by winning a select championship or as an at-large bid.
These 18 racers have the opportunity to submit a proposal, sharing why they should be selected to compete in the two-day Spec MX-5 Shootout later this year. A panel of judges will evaluate the proposals to select six to nine karters to compete on- and off-track at the Shootout. Of those finalists, two will be selected to become Mazda's first club racing factory team — supported and groomed by the Mazda-designated race team, Mazda's Prototype driver in the IMSA WeatherTech SportsCar Championship DPi class Jonathan Bomarito, and the Mazda Motorsports team.
"At Mazda, we believe that sports car racing has a very bright future, which we want to make as available as possible, said Mazda Motorsports Director Nelson Cosgrove. "Providing racers from the karting community the opportunity to experience what sports car racing has to offer, and what Mazda has to offer, is something we are proud to do."
"NASA's Teen Mazda Challenge and an original equipment manufacturer like Mazda providing the resources to create a factory racing team at the amateur level are unprecedented in all of motorsports," said NASA Vice President Jeremy Croiset. "These young drivers represent the highest levels of talent in kart racing, and we at NASA are proud to partner with Mazda to give these karting stars another rung on the ladder into professional motorsports. We wish them all the best as they vie for a spot in the Shootout."
The nominees:
Jenson Altzman, Phoenix, AZ
Alexander Berg, Calgary, Alberta, Canada
Alex Bertagnoli, Village of Lakewood, IL
John Burke, Carollton, TX
Oliver Calvo, Stockton, CA
Jake Drew, Fullerton, CA
Hayden Jones, Wake Forest, NC
Matthew Mockabee, Dayton/Centerville, OH
Bryson Morris, Mount Juliet, TN
Annie Rhule, Pittsburgh, PA
Ryan Shehan, Houston, TX
Vicente Salas, Temecula, CA
Devon Smith Harden, Columbus, IN
Alex Stanfield, Dallas, TX
Evan Stamer, Glen Carbon, IL
Violet Townsend, Ravenna, MI
Westin Workman, Charlotte, NC
Connor Zilisch, Charlotte, NC
More details surrounding the program can be found in the announcement from September 23.