Excellent Results for Kosmic at WSK Euro Series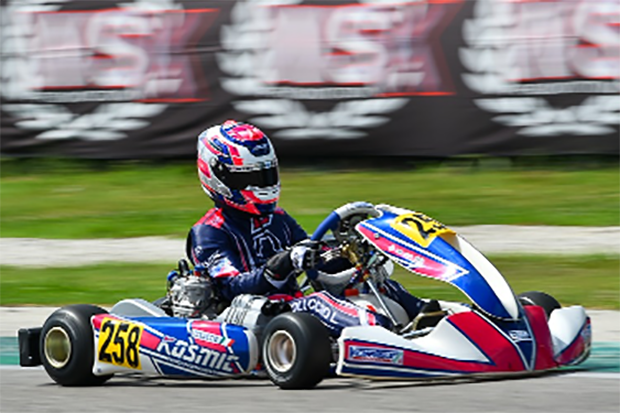 At the South Garda Karting our material is gaining the podium in the OKJ category and proves to be top quality in OK too
The WSK Euro Series is ending with great results for the Kosmic Kart Racing Department, back from the South Garda Karting where the double round closing the championship has just taken place. The excellent results gained on the track both by the drivers of the official team led by Olivier Marechal and by the teams who chose the OTK Kart Group's material, are the clear proof of the great work carried out this year with the Kosmic Mercury R and Vortex engines.
In OKJ our new entry, Maceo Capietto, is the author of an excellent performance and gains the fourth position in the final of the third round, centring the best lap too. The way Capietto became familiar with our material is a great satisfaction for us, recovering positions after positions throughout the heats of both rounds. Also our Alexander Gubenko is lining up in both finals, while a withdrawal and a penalty prevent Ean Eyckmans from taking part in the decisive races. In the same category, finally, Coskun Irfan of Ricky Flynn Motorsport brings Kosmic Kart onto the third step of the podium in the category in the final of round 2.
Our Luigi Coluccio is once again among the protagonists of the OK class. In the Qualifying Heats the Italian centres a first, a second and a third place besides a second one obtained in prefinal. In the decisive races, Coluccio manages to reach a fifth place in the race valid for the third round, while he recovers nine positions until reaching the fourth place in the one for the second round, managing to gain the fifth place in the championship rating.
After the WSK Euro Series, the Kosmic Kart Racing Department is now looking forward to taking part in the OK – OKJ FIA Karting World Championship, scheduled on November 4th-8th on the circuit in Portimao, Portugal.