Great Results for Kosmic in the European Championship Final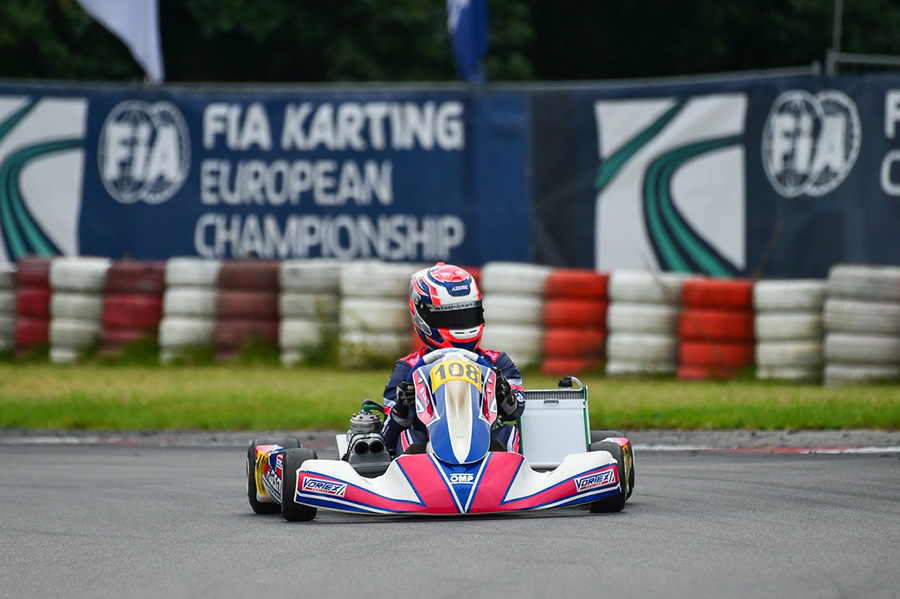 In Wackersdorf, both in OK and OKJ, the Racing Department centres top results in qualifying and final.
The OK and OKJ FIA Karting European Championship of the Kosmic Kart Racing Department is closing with a convincing performance in both categories. Our drivers actually feel immediately at their ease on the Pro Kart Raceland in Wackersdorf in Germany, also thanks to the great performances of the Kosmic Mercury R – Vortex duo, showing an excellent set-up right from the start of the weekend.
The icing on the cake of the last round of the European Championship is certainly the result obtained by Luigi Coluccio, who finally manages to make his full potential real in the OK class. The Italian, actually, makes the most of the speed of the OTK Kart Group package right from the qualifying practices, where he centres the best lap in his group, while in the ranking drawn up at the end of the Qualifying Heats he is second thanks to two victories, a third and a fourth position besides two best laps. The final then ends with a fourth place and a great performance by Coluccio, who finds his pace and recovers positions, getting close to the podium.
Good performance also in OKJ, where our Ean Eyckmans starts the weekend off on the right foot centring the third position of the fourth session of qualifying and gathers also two third places in the Qualifying Heats, unfortunately a little bit compromised by a penalty. A race event is influencing the race of Alexander Gubenko too, who plays a leading role in Final with a fantastic comeback, recovering 10 positions.
The Kosmic Kart Racing Department is not stopping and is now getting ready to get back on track in the OK and OKJ categories. The next appointment is the WSK Euro Series, whose finals of both decisive rounds will take place on the South Garda Karting track this weekend.