BREAKING NEWS: Superkarts! USA Confirms SuperNationals 24 Cancelled in Las Vegas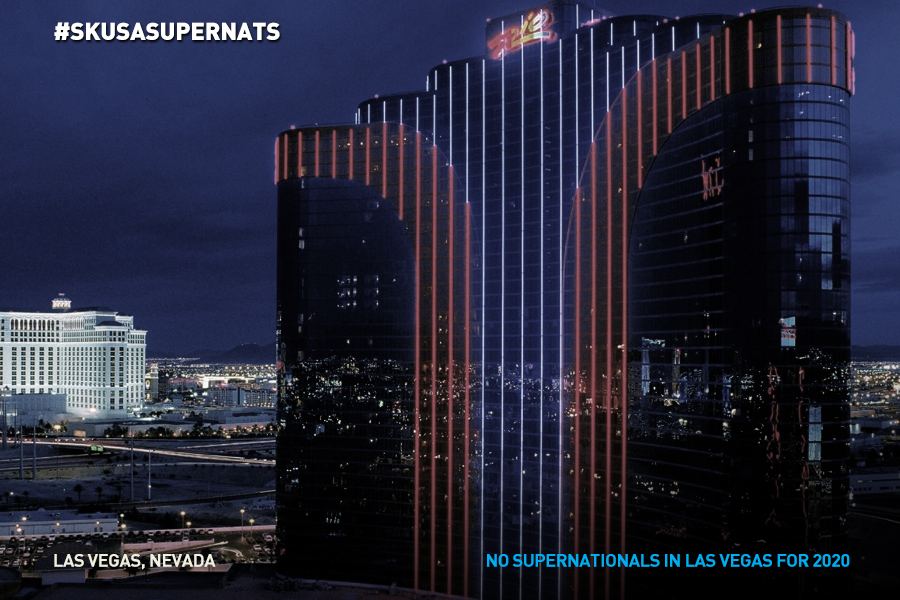 Breaking overnight, Superkarts! USA confirmed the SKUSA SuperNationals 24 is cancelled in Las Vegas. Since the SKUSA Pro Tour Summer Festival event in New Castle at the beginning of August, there has been speculation and rumors roaming around the future of the SuperNationals event at the Rio All-Suites Hotel & Casino in Las Vegas due to the COVID-19 restrictions this November.
Below is a video of SKUSA owner Tom Kutscher sitting down with Eyenovation Multimedia Chris Ortenberger to discuss the situation surrounding the SuperNationals 24.
In summary, Clark County – where the Rio is located – has a limitation of 50 people gatherings. In addition, the Rio Hotel & Casino remains closed at this time. SKUSA waited months beyond the normal scheduling for registration to delay the announcement, hoping for a change in the restrictions put in place. The overall risk of having a cancellation during a race taking place, similar to what happened at the SKUSA WinterNationals in New Orleans, was another factor in the decision to not move forward with planning for the SuperNationals.
Superkarts! USA is looking at the possibility of holding an event later in 2020, with an announcement set for next week. Plans are already moving ahead for the 2021 season with dates to be confirmed in the coming weeks, with locations of NOLA, Utah, and New Castle discussed for the SKUSA Pro Tour.