TNT Kartways Under Renovations for the Future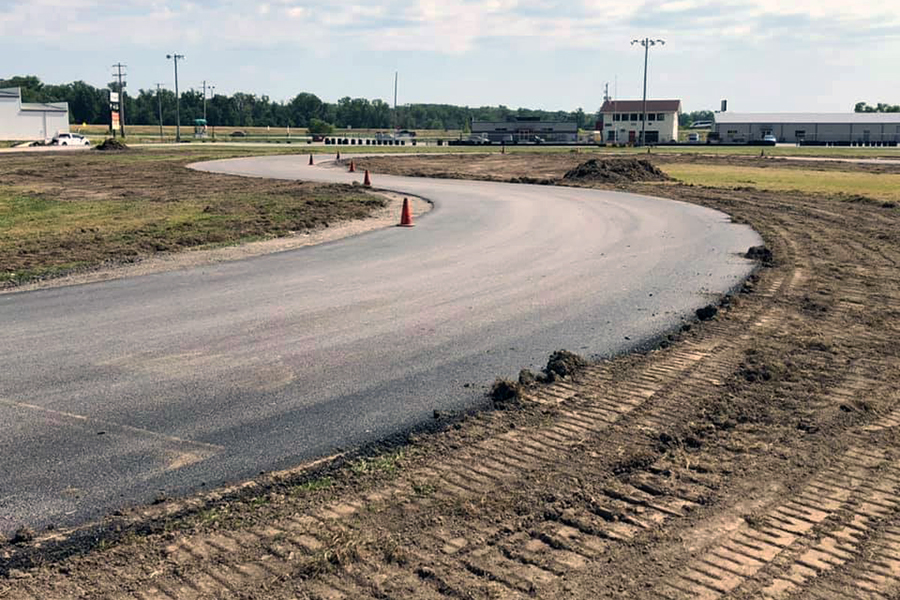 TNT Kartways is receiving new pavement and curbing (Photo: TNT Kartways)
A special piece of karting's history in North America is located in West Quincy, Missouri and it's receiving a facelift. TNT Kartways is one of the most iconic circuits in US karting, and has hosted countless major events during its decades of operation. Many refer to the facility as simply 'Quincy', as the Illinois city is located on the eastern shore of the Mississippi River just across from the track. Positive news has emerged from the track, as TNT is currently under construction with a $200,000 renovation project.
TNT Kartways has been owned and operated by the Traeder family since 1961. Terry Traeder, a karting Hall of Fame driver and now promoter, is reinvesting into the facility that has been a major part of his life and the sport. This is the first major renovation at the facility since the early 1970s.
The Vintage Kart Olympics were held at TNT Kartways on July 30-August 1, and the growing Margay Racing Ignite Challenge visited the facility on August 8. With rubber marbles still littering the track from that event, construction began on August 10.
The course is receiving new pavement on two-thirds of the circuit, and the remaining section of the track will get a coat of sealer. No changes have been made to the overall design of the course, however, the track is receiving new curbs, new outline paint, and more in an effort to provide a new look for the TNT Kartways circuit.
EKN talked with Terry Traeder about the construction process. "The idea is to make Quincy a destination again, as it was known as the 'karting capital of the USA' during its glory days. We want to bring that back to the track, and to the city of Quincy."
Traeder hopes that the upgrades will help bring more regional and national events to TNT Kartways. The rebirth of the Quincy Grand Prix has helped spark interest in the sport again for locals and has brought many from around the region back to the Quincy area. While the 2020 edition of the race in South Park was cancelled, the karting festival is set for a return in June 2021.
Since the pavement was laid in August, no karts have been on the track in an effort to allow the new pavement to cure. Traeder's goal is to host a grand opening in October, featuring Briggs 206 and Ignite racers. In the future, there are plans to expand the facility and the track. Terry also mentioned none of this would have been done without the work and effort put in by Jeff Miles, his family and the many others who have helped during the construction process.
Be sure to follow them on Facebook for more information and progress on the construction at the TNT Kartways page.