EKN Trackside: 2020 United States Pro Kart Series – Badger State Grand Prix – Preview
Inaugural series visit to Road America to host Rounds Three and Four of title chase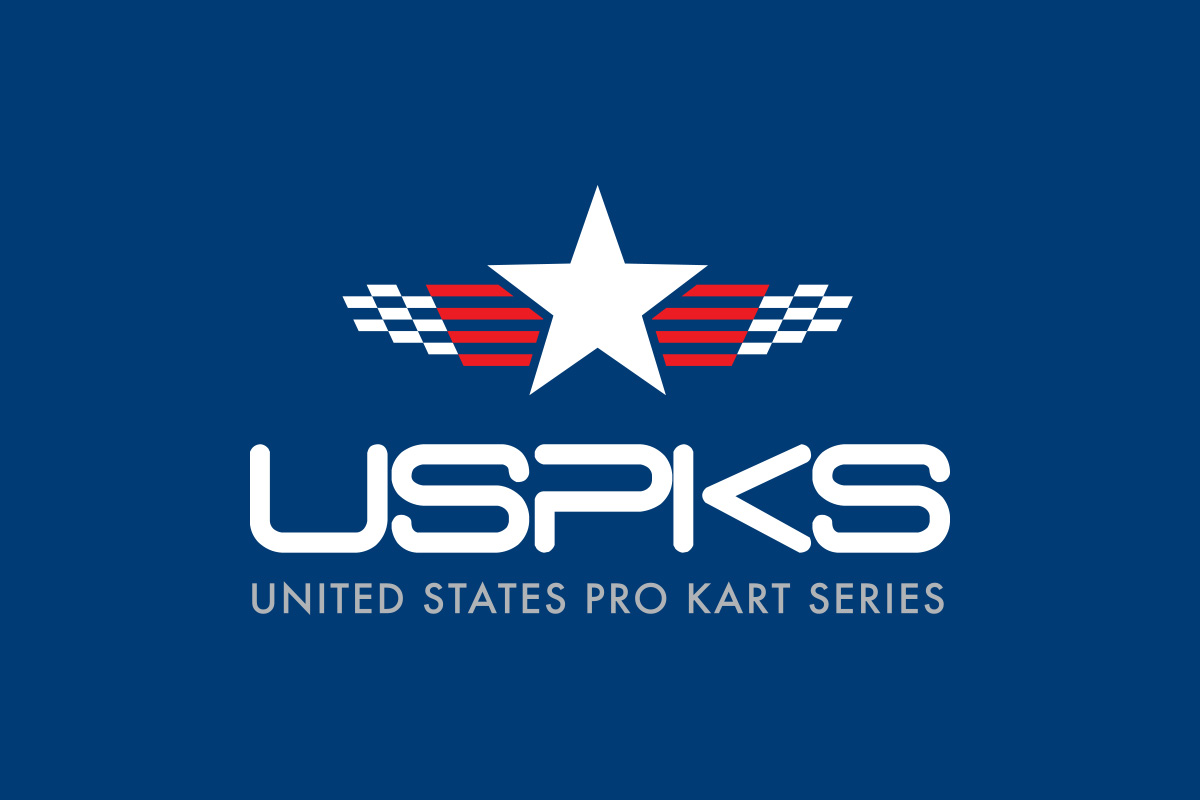 The 2020 United States Pro Kart Series presented by MG Tires and IAME USA continues this weekend with the third and fourth rounds set to be contested at the CTECH Manufacturing Motorplex at Road America. The COVID-19 pandemic has shifted this year's calendar for the USPKS, moving from March to July and not July to October. The program opened up at the New Castle Motorsports Park in Indiana to a record turnout of 218 entries in the seven IAME divisions. Now, 162 entries are set to continue the championship battle in Elkhart Lake, Wisconsin.
Road America is one of the best kept secrets of karting. Constructed in 2000, the CTECH Manufacturing Motorplex has hosted a number of high-profile events over its 20 year history. This weekend marks the first trip for the USPKS to the rolling hills of the Wisconsin countryside. The facility has multiple configurations, with the USPKS layout approximately 8/10-mile with 13 turns. Elevation is a factor with the track's south end much higher then the north end, where the start/finish, pit lane and paddock reside.
An unofficial practice is scheduled for Thursday, September 2. The event official begins on-track Friday with five rounds of practice to set the stage for two separate rounds of racing on Saturday and Sunday. Each round features a warm-up, qualifying, a Prefinal and Final. A $15,000 cash purse for the X30 Pro and X30 Junior categories, along with a slew of free MG Tires for podium finishes is on the line this weekend. The USPKS Winner's Circle program package for series champions returns in addition to tickets to the 2021 edition of the IAME International Final are what the title contenders are battling for.
eKartingNews.com is back for the eighth year with United States Pro Kart Series to provide industry-leading coverage from each of the three events for the 2020 season. Those karting enthusiasts not in attendance can listen from home or on the road to the EKN Live broadcast page at www.ekartingnews.com/live with Tim Koyen providing the play-by-play call. This weekend's broadcast partners are A-Maxx Racing, KartSport North America, and OTK USA. Daily reports and updates on the EKN Social Media network will fill up your timeline throughout the weekend.
The last three years, Brandon Jarsocrak has been the benchmark in the championship picture. Jarsocrak (MDR / Kosmic) has three straight titles, and leads the standings after the first two rounds in New Castle. While he went winless there, Jarsocrak leads the championship standings over Mike Doty Racing teammate Pauly Massimino. Each had a runner-up finish, but did not stand on the top step of the podium. Those drivers that did reach the checkered flag first include Arias Deukmedjian and Phil Arscott. Both KartSport North America / Will Power Kart drivers earned their first series victories. Arscott currently sits third with Deukmedjian in fifth. Between them is four-time SKUSA Pro Tour champion Ryan Norberg (RPG / Kosmic). Norberg stood on the podium in his return to the series in Round One. Deukmedjian took Norberg off the top spot of the EKN Driver Rankings, with this weekend a pivotal mark in the chase to end 2020 in the #1 spot. The top-five are separated by just 93 points in the USPKS title chase, with a full field of contenders to battle them for position all weekend in Road America.
Wisconsin driver Brandon Lemke (FMS / Merlin) has a lot of time around the Road America circuit, and sits sixth in the championship. Luca Mars (SCR / Redspeed) is coming off a solid run at the SKUSA Pro Tour weekend, and now sits second in the EKN Driver Rankings.
The championship chase is changed before karts hit the track in Road America for X30 Junior. Double New Castle winner Connor Zilisch (LAK / Redspeed) is in Europe, contesting and winning at the FIA Academy Trophy program, and thus will not be in Wisconsin. Second place Josh Pierson (RPG / Kosmic) will be in Indianapolis as he continues his Cooper Tires USF2000 Championship program. This moves Crosslink Competition / Exprit driver Alex Stanfield to the top of the championship chase. Stanfield has a best finish of runner-up in Round One, and leads Justin Adakonis (MDR / Kosmic) and Paul Bocuse (SCR / Redspeed). With the top two in the championship chase missing, this helps the efforts of Max Opalski (RPM / Tony Kart), Thomas Annunziata (TFR / Kart Republic) and Alex Berg (RPM / Tony Kart) into the championship chase. Brent Crews (KSNA / Will Power Kart), John Burke (Supertune / Tony Kart), Jace Park (SCR / Redspeed) coming off a wrist injury hope to rebound from a tough opening weekend in New Castle. Joining them all is new SKUSA Pro Tour champion Carson Morgan (Tony Kart), set to make his 2020 debut at USPKS.
KA100 Senior is the largest category of the weekend with 37 drivers to battle. This class also has the championship leader absent with Round Two winner Bryson Morris (RPG / Kosmic) not attending Road America. This puts Alex Bertagnoli (KSNA / Kart Republic) as the championship leader with two third-place results in New Castle. Round One winner Arias Deukmedjian (KSNA / Will Power Kart) is now second and Round One runner-up Hayden Jones (Nitro / Tony Kart) in third. Luke Selliken (RPG / Kosmic) regrouped to a runner-up Sunday in New Castle, and finds himself close in the championship chase. A solid outing by Brandon Lemke (FMS / Merlin), among those pulling the double duty, could put him back in the chase, along with Matthew Mockabee (MDR / Tony Kart) and Emory Lyda, moving back with Franklin Motorsports and Merlin. Luca Mars (SCR / Redspeed), Route 66 winners and FMS / Merlin teammates Josh Hotz and Nick Terlecki could be spoilers on the weekend. Watch for the return of series winners Mike McAndrews (Fullerton USA) and TJ Koyen (Korsasport / Kosmic).
Twenty drivers are set to start in the KA100 Junior, with point leader Logan Adams missing from the entry list. Also missing are second and third with Connor Zilisch and Mateo Rubio-Luengo. Like X30, this opens up the championship chase more. It also puts Westin Workman (TimmyTech / CompKart) in the title lead with rookie Christian Miles (KSNA / Kart Republic) in second. The scenario also allows for drivers who did not have a solid weekend in New Castle to bounce back in the title chase – including Brent Crews (KSNA / Will Power Kart), Alex Stanfield (Crosslink / Exprit), Austin Jurs (FMS / Merlin), Aiden Levy (Tony Kart) and Cameron Weinberg (Nitro / Tony Kart). Carson Morgan (Tony Kart) – the new SKUSA Pro Tour champion – will make his first USPKS in 2020 in the category, running double duty.
Only 11 drivers will compete in the X30 Masters class, yet all of them have a shot at the victories on the weekend. The bullseye right now is on two-time New Castle winner Scott Kopp (FMS / Exprit), who leads the standings by 60 points over 2019 champ David Galownia (TimmyTech / CompKart). Newly-crowned SKUSA champion Scott Roberts (SCR / Redspeed) is third, 90 points out of first. Each only had one podium in New Castle with new Rolison Performance Group / Kosmic drivers Rob Maier and Danny Robertson also standing on the steps throughout the weekend. Former series champions Cristian Vomir and Laurentiu Mardan under the Tecno Kart USA tent sit fourth and fifth. All are hoping to close up in the championship chase this weekend.
Two podium finishes, including his first career victory in New Castle, has put Matias Orjuela (Parolin USA) out front in the Mini Swift championship. Orjuela has an 80-point advantage over Round Two winner Cooper Shipman (IRM / Tony Kart), another first time USPKS winner. Max Garcia (KSNA / Will Power Kart) sits third in the standings ahead of SKUSA Pro Tour champion Parker DeLong (Nitro Kart). Cameron Brinkman (FMS / Merlin) is fifth in the standings, and may have the home track advantage this weekend with two wins at the Route 66 Sprint Series this July. With 25 drivers in the field, there will be a number of others to challenge and may put themselves back in the title hunt.
Micro Swift has 21 drivers entered for the weekend with two-time New Castle winner Jack Iliffe (IRM / Tony Kart) as the target. Iliffe won in the dry and the wet back in July, and is coming off earning his second straight SKUSA Pro Tour title. His lead is already at 100 points in this fight, ahead of Carson Weinberg (Nitro Kart) and Asher Ochstein (Benik). Jace Petty (Comet / Kart Republic) and series rookie Vivek Kanthan (MDR / Kosmic) round out the top-five in the championship chase. With a stacked field, we could see 10 drivers in the lead pack throughout the weekend.
Be sure to listen in all weekend and watch the EKN Social Media channels for updates, photos, videos and more as we bring you coverage from the 2020 United States Pro Kart Series Badger State Grand Prix.