SuperNats Shootout Set for Speedsportz Racing Park
Opening weekend in October sets stage for SuperNationals primer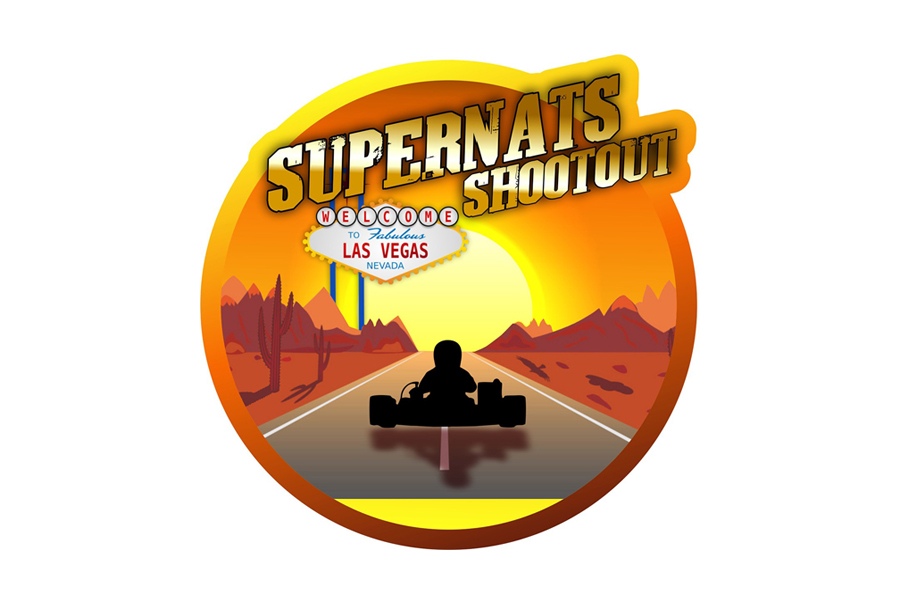 There's no doubt that Speedsportz Racing Park in Houston is the finest track in the country that has yet to hold a major national event. Alan Rudolph's incredible two-track facility has hosted many regional series events since its debut, including the Texas Sprint Racing Series and the former Texas ProKart Challenge, and to start the ball rolling, the veteran driver and instructor has elected to promote his own event with the support of Superkarts! USA. The recently-announced 'SuperNats Shootout presented by Ferguson Trucking' will be an all-IAME affair and boasts a cash purse and some truly lucrative prizes for those who are able to tame the challenging track, which Rudolph designed himself.  The race is set for the October 1-3 weekend.
In addition to this event, Speedsportz Racing Park is home to the finest kart racing school in the sport – the Alan Rudolph Racing Academy. With the race just a little over a month away, we contacted Alan to discuss the school and the event.
EKN: It's certainly been an interesting year, Alan. First off, we've seen regular social media posts from you guys on the Alan Rudolph Racing Academy accounts spotlighting students who have taken courses with you and your team. That's exciting, and is crucial growth for the sport. How has the school and facility been now that the world is starting to work its way back to 'normal'?
Alan Rudolph: As you know Rob, coaching/instructing is something I love to do. We have seen an increase in new people getting into the sport, which is a good thing. In general, things are getting back to normal for both my school and Speedsportz, as a whole. The Pro Track side of the business has actually been very busy with the race team, schools, races, new memberships, motorcycles, and now drifting. The rental track side has steadily been picking back up and is pretty much back to normal, with the exception of corporate groups. This piece of the business is going to take a while to spring back, but I am very optimistic it will be back bigger than ever.
EKN: We're thrilled to hear that things are almost totally back to normal. Speedsportz Racing Park is an incredible facility and a major event like the SuperNats Shootout was inevitable. Can you give us some insight into the motivation to create the event, and maybe some of the special components that you have in the works?
AR: I have always wanted to have a big national caliber annual event. Something big that becomes a 'must-go-to' kind of deal. We have our annual 'Reindeer Run', which is a four-hour Briggs 206 race, but it's primarily racers from Texas. I want something that's going to draw all the top drivers and teams. With the support of one of our track members – Mr. Scott Ferguson of Ferguson Trucking – we're putting up some money for the cash payout, so that made this a no-brainer. Additionally, I thought what else would drivers want to fight for? How about a free entry to the biggest race in the world, the SKUSA SuperNats. Tom Kutscher stepped up to the plate and offered me free entry into the SuperNats to all the class winners. The winners will receive a guaranteed starting spot at the SuperNats on SuperSunday. This is a big deal for the classes that have the big entries and LCQ's.
EKN: There's no doubt that you're offering up some valuable 'prizes' with the entry packages and the guaranteed SuperSunday starting spots. When you consider the time and money invested into attempting to qualifying for the mains in classes like X30 Senior, X30 Junior and Mini Swift, the ticket straight to the main is massive.  That said, what is the format you're going to employ.  Are you going to go with the standard Qualifying-Prefinal-Final approach, and throw out something different?
AR: As for the race format, I have something special in mind for the qualifying sessions in the premier X30 Senior and the Pro Shifter categories. I'm not saying anything yet, so stay tuned! The race format will be qualifying, three heats starting where you qualified, and the main starting based on the average points accumulated throughout the heats. This will give everyone plenty of track time and opportunities to improve.
EKN: What is the full class structure for the event?
AR: Because this is slated as 'The Road to Vegas' and free entries are on the line we will run all the current SKUSA class from Micro to Pro Shifter. We'll have Micro and Mini Swift, KA100 Junior, Senior and Masters, X30 Junior, Senior and Masters, and of course, Pro Shifter, Pro Shifter 2, G1 and G2.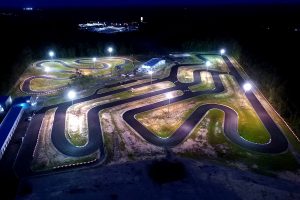 EKN: Speedsportz is one of our favorite facilities in the country, and anytime we've been there, and food truck line-up as been stellar. Is that on the docket for the SuperNats Shootout, as well?
AR: Of course, we will have a good selection of food trucks to suit everyone's desires. We are working on a dinner/BBQ for Saturday night after the races, as well and some Red Bull product being handed out throughout the weekend.
EKN: Last but not least, where do racers go to get registered and how should team owners contact you to get paddock parking information, etc?
AR: Registration is now open at www.speedsportzracingpark.com/kart-owners/supernats-shootout. Drivers have the option to purchase tires, fuel, and oil from us, however, that's not required. Pit parking will need to be requested directly through me at alan@speedsportztx.com or by calling me at 602-717-7069. All pit spaces are 10×40 and those who contact me first get first option on front row spots.
EKN: Sounds good! This is going to be a great event and will fits nicely into the schedule with the early October date. It will be really productive for drivers who have never been to Speedsportz, as they'll have an opportunity to work on learning a new track, which will be key for SuperNats prep. Thanks for chatting with us.
AR: My pleasure…thanks, guys!