EKN OutLap: EP10 – 2020 SKUSA Pro Tour Summer Festival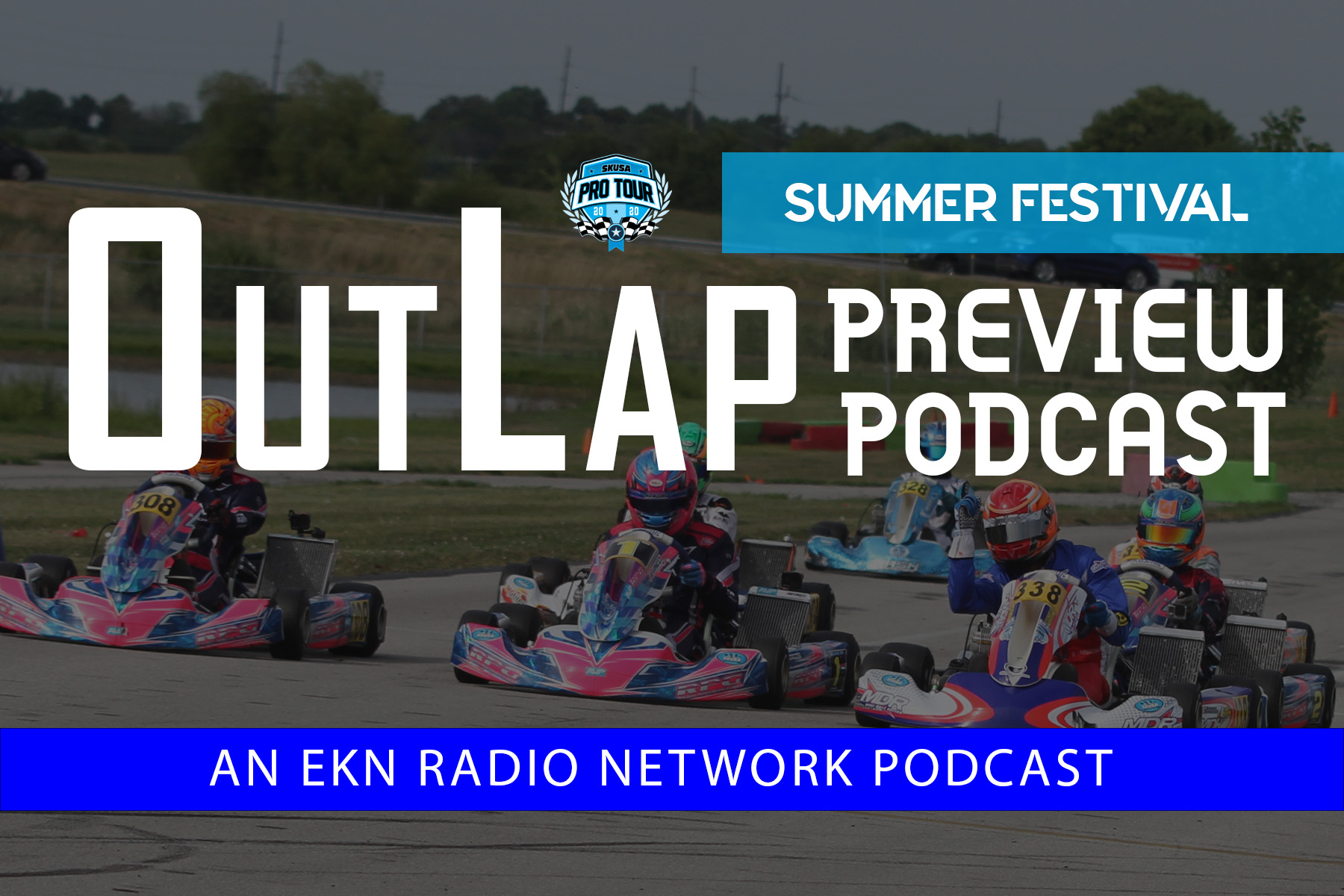 The EKN Trackside Live program visits multiple events throughout the karting season. Leading up to major events on the calendar, EKN is happy to provide a show as part of the EKN Radio Network. The EKN OutLap is a preview podcast show, geared at providing you the top stories, breaking news, and championship battles going into the weekend.
COVID-19 put an early end to the start of the 2020 Superkarts! USA Pro Tour in March during the WinterNationals. As the pandemic transpired, SKUSA had to adjust the 2020 program and came up with the unique opportunity to complete six rounds of racing in 10 days. The SKUSA Pro Tour Summer Festival was born, set to be held on August 6-9 for Rounds One, Two and Three with August 13-16 to hold Rounds Four, Five and Six, all at the New Castle Motorsports Park in New Castle, Indiana. This episode of the EKN OutLap – presented by Leading Edge Motorsports – has Rob Howden and David Cole, previews the two events on two different layouts in two back-to-back weekends.
Visit the EKN Podcast page or find all the podcast episodes on Podbean.com, iTunes, Google Play, or Spotify by searching EKN Radio Network.