Rotax US Grand Nationals Shifts Dates at Charlotte Motor Speedway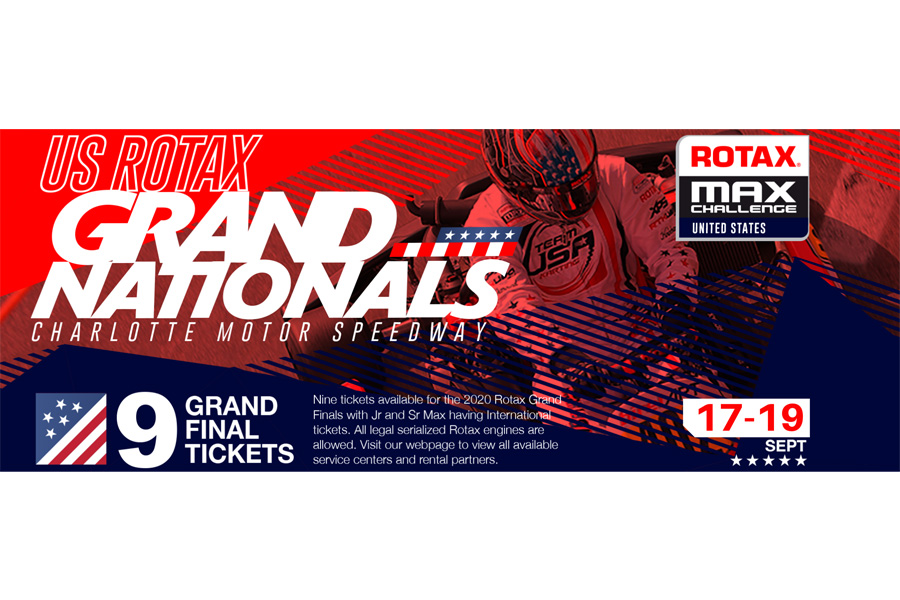 With the constant juggling of event schedules due to the COVID-19 pandemic we are pleased to announce the official dates of the 2020 US Rotax Grand Nationals being held on September 17-19, 2020.  The dates have been shifted one day earlier with the final day being held on the Saturday September 19 instead of Sunday September 20.
"The mere one-day shift was important as we worked with fellow industry member KartSport North America in order to resolve a potential date conflict with the GoPro Motorplex club series.  We recognize that with the compacted race calendar it's difficult to not have date conflicts and this move allowed both Rotax and GoPro Motorplex to create a program that benefited the entire community, which at the end of the day is always number one priority." J3 Management
For further information you can reach J3 Competition at 814-864-1846 or by email at info@j3competition.com. Additionally, full event details and registration are currently open at www.racerotax.com under the Grand Nationals tab.
EKN will complete Trackside Live coverage of the event with tickets to the 2020 Rotax Grand Finals on the line.