20% Discount on the Birel ART N35 XR-ST Rental Kart Ends July 31
Free Shipping. No Duties or Brokerage. Huge Opportunity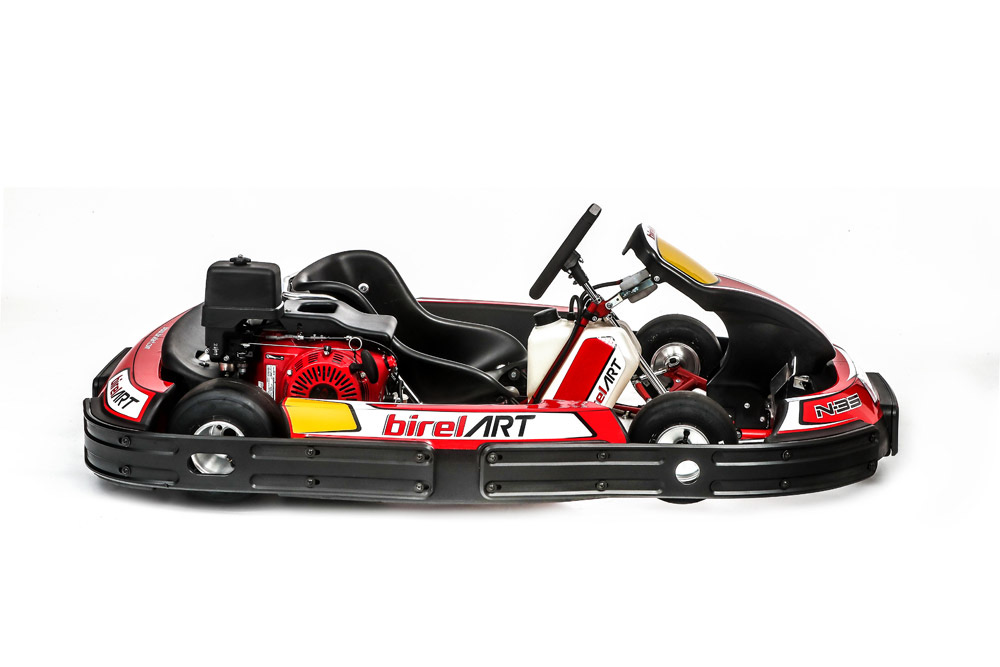 With a jam-packed race schedule and entertainment facilities opening across North America, Birel ART North America's Summer Rental Kart Sale is about to come to a close. Offering a huge 20% discount on any orders of ten or more Birel ART N35 XR-ST rental karts, the Birel ART North America is also offering free shipping, duties and brokerage fees on orders through the end of day on July 31, 2020.
"We are doing what we can to aid entertainment facilities across North America in updating their current fleet of Birel rental karts to newer and more reliable models that will help increase sales as well as their bottom line," expressed Birel ART North America's Rental Kart Manager Raphael St. Charles. "We are looking to partner with facilities across the country in Canada, Mexico and the United States, and get their customers in the seats of Birel ART rental karts."
Through years of research and development, constant evolving of the product and upgrades in the manufacturing process, the Birel ART rental kart is the safest and most reliable rental kart on the market. With a wide line of products that offer gas, electric, two-seater options and more, the Birel ART focus is on safety and reliability providing you with the best possible product for your customers.
St. Charles continued, "While our sale is only on the N35 XR-ST, we invite you to contact us to discuss the options, advantages and benefits about our full range of karts as well as why we are the best choice in this competitive entertainment market."
With programs available to try before you buy as well as complete product showcase programs, we make it easy to make your best decision. For more information to become part of the Birel ART Rental Kart as well as the Birel ART, Ricciardo or Charles Leclerc dealer networks or information on how to join the PSL Karting Race Team for the 2020 season, please contact Raphael@PSLKarting.com.
Birel ART North America (PSL Karting) is the National Importer and Distributor of Birel ART products and accessories, including Ricciardo Kart, Kubica Kart, the Charles Leclerc chassis line and Freeline accessories. Visit www.pslkarting.com to find a retailer near you. Follow our racing team and product updates via our social media @pslkartingofficial