Superkarts! USA Confirms Record Breaking Prize Package for Pro Tour Double Weekend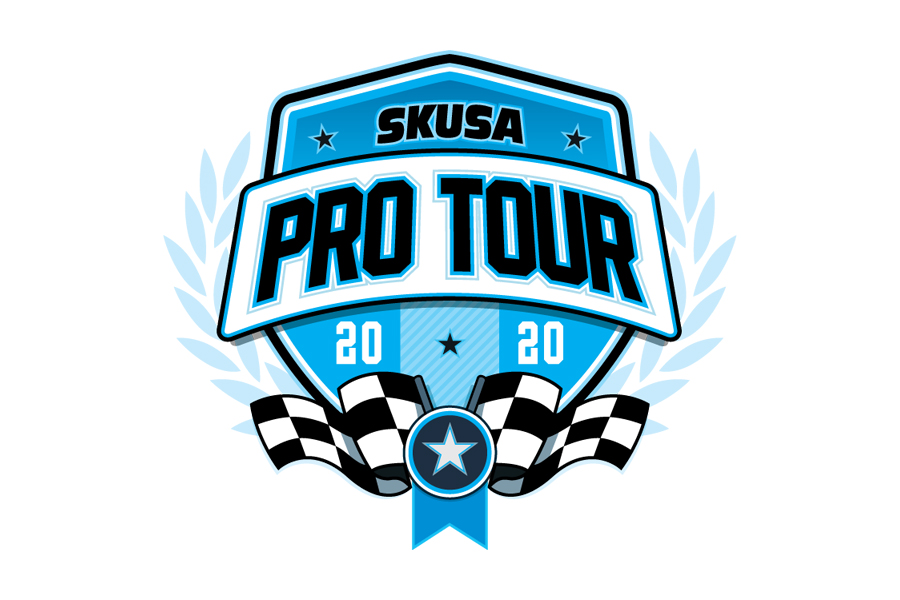 Superkarts! USA has adjusted their cash purse for the 2020 SKUSA Pro Tour, set to be held over two weekends at the New Castle Motorsports Park. Rounds One, Two and Three on the August 6-9 weekend with August 13-16 to host Rounds Four, Five and Six.
Even More Pro Class Weekend Prize Money
Prize money will be increased in Pro Shifter, X30 Senior, and even the X30 Junior class. SKUSA will be awarding a staggering nearly $4000 per round to the top five drivers.
1st Place: $2500
2nd Place: $1250
3rd Place: $625
4th Place: $375
5th Place: $250

Weekend Prize Money for all other Classes
SKUSA is again offering purses to the top 3 drivers in the rest of the classes for any category that reaches the 30-entry mark. As long as there is a minimum of 30 racers that take the track on each round, the top three drivers per round will receive:
1st Place: $250
2nd Place: $150
3rd Place: $100
Pro Tour Series Championship Prizes
The top 3 points finishers at season's end in ALL classes will receive prizes as follows.
1st Place: (National Champion)

SKUSA Circle of Champions Program
2020 IAME World Finals Ticket – for Mini Swift, X30 Jr, X30 Sr and X30 Master

2nd Place: (Champion Runner Up)

SuperNats 24 Race Entry with Race Tires

3rd Place:

$500 MotorsportReg.com Account Credit to use towards any 2020/2021 SKUSA Event fees.
That's over $70,000 worth in prizes being awarded to the top 3 championship finishers in 13 classes alone.
SKUSA Circle of Champions Program
SKUSA will again be providing the 2020 ProTour points champion in each class with a special sponsorship for the 2021 racing season. The 2020 ProTour champions will be provided with complimentary entries, race tires, fuel and oil for the entire 2021 ProTour – in addition to the free entry and race tires for SuperNationals 24. This package is worth approximately $5,000 to each champion. These sponsored SKUSA 'Circle of Champions' drivers will be required to wear the national #1 plate in competition to signify their achievement.
IAME International Finals Tickets
Tickets may be awarded for the 2021 Final if the 2020 event is cancelled due to the pandemic.
SKUSA will also provide the overall series champions in the Mini Swift, X30 Junior, X30 Senior and X30 Master classes with a support package to represent SKUSA at the 2020 IAME International Final in Le Mans, France in October. The class champions will receive a scholarship fund from IAME Italy that they can use to procure the team or arrive and drive package of their choosing. The winners will be responsible for travel, lodging, and meals, along with any additional competition fees over and above the IAME scholarship fund.+
As an extra bonus, if the first place champion in any of the four classes above cannot attend the IAME World Finals, the ticket will then be offered to the 2nd place champion, then the 3rd place champion. If that process cannot fill all four seats, SKUSA will use its discretion in awarding any remaining seats. As this event is always sold out, there is only room for one reserved entry in each of the four classes.
Guaranteed SuperNationals Main Event Starting Position
SKUSA will again be including a very valuable benefit to the top drivers in ProTour points heading into the 2020 SuperNationals. The top three will be awarded guaranteed starting positions in the SuperSunday main event. Should they not qualify normally via heat races or the last chance qualifier, drivers will be allowed to start at the back of the grid in order of their championship-finishing position and even in classes that already exceed starting grid capacity. For example, competitors will start 41st to 43rd on the grid (determined by where they finished in the ProTour season points).
SuperNationals Priority Pre-Entry Program
Anyone running the first 2 events of the ProTour this year will have an opportunity to register for the SKUSA SuperNationals before the general public. This means that once again 2020 ProTour drivers can be part of the SuperNationals 'Priority Pre-Entry Program' – PPEP – which has been designed to provide SKUSA racers with a guaranteed and exclusive opportunity for advanced sign up for the event. More information about the PPEP will be posted in the coming months.
The Fine Print: Prizes are non-transferable, and non-monetary prizes are not redeemable for cash. The prize(s) may not be used in conjunction or combination with other prizes or discounts. Winners are responsible for all secondary expenses and taxes pertaining to prize(s) won.
+More detailed information to be posted soon regarding the IAME World Finals.
*This prize money is contingent on a minimum of 10 karts entered in each respective class.