Podium for Kosmic in Zuera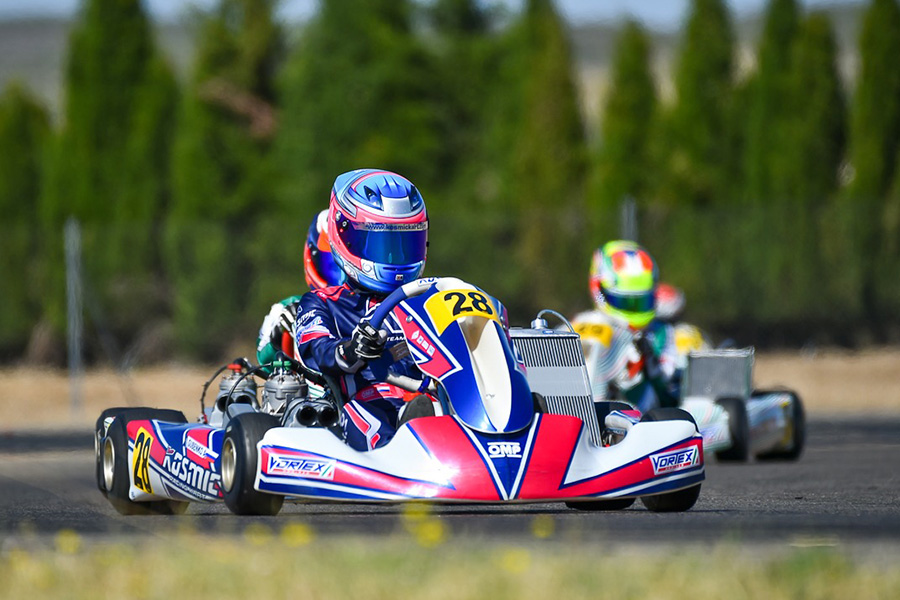 The Kosmic Kart material proves to be once again competitive during the first round of the Champions Of The Future even if not all our drivers of the Kosmic Kart Racing Department manage to gain a result in line with their expectations.
The Kosmic Kart Racing Department is back from the first appointment of the Champions Of The Future, "test" race, preparatory in view of the first round of the OK and OKJ European Championship, with important confirmations relating to the high quality of the Kosmic Mercury R – Vortex package and the great work carried out by the team. On the Circuito Internacional De Zuera, our standard-bearers are keeping the best pace, and this is proved by the second position gained by the Kosmic Kart / Vortex material in the OK-Junior with Freddie Slater, Ricky Flynn Motorsport driver.
Also for the Kosmic Kart Racing Department the best result of the weekend comes from the OKJ class where Alexander Gubenko crosses the finish line in eighth place. The result of the Russian is the outcome of a brilliant comeback of 7 positions after a 15th place in Prefinal which certainly does not reflect his potential. Gubenko actually plays a leading role during the Qualifying Heats, centring a third place and obtaining the seventh position in the overall ranking. For Ean Eyckmans, however, it is only a matter of finding the continuity of results that he still lacks as proved by his amazing 15-position comeback in Prefinal, which is however not followed by a brilliant Final. In Zuera finally, also Axel Malja gets back on track, joining our team for the first time after the forced break due to COVID-19 and takes advantage of this appointment to regain confidence with the race pace.
The weekend of Luigi Coluccio certainly deserved a better ending, once again firmly present in top positions of the OK line-up at the wheel of his Kosmic Mercury R. The Italian immediately gains a good position in qualifying, but a withdrawal affects the results he gets in the Qualifying Heats. On Sunday unfortunately, after the 10 positions recovered in the morning Prefinal, he gets involved in an accident during the lap of the decisive race, forcing him to end the weekend in advance.
After four races in a row in three weeks, the Kosmic Kart Racing Department will exploit the break weekend to get ready for the next appointment scheduled on the weekend of July 30th – August 2nd, when the OK and Junior FIA Karting European Championship will take place again on the Circuito Internacional De Zuera.