EKN OutLap: EP9 – 2020 USPKS Hoosier State Grand Prix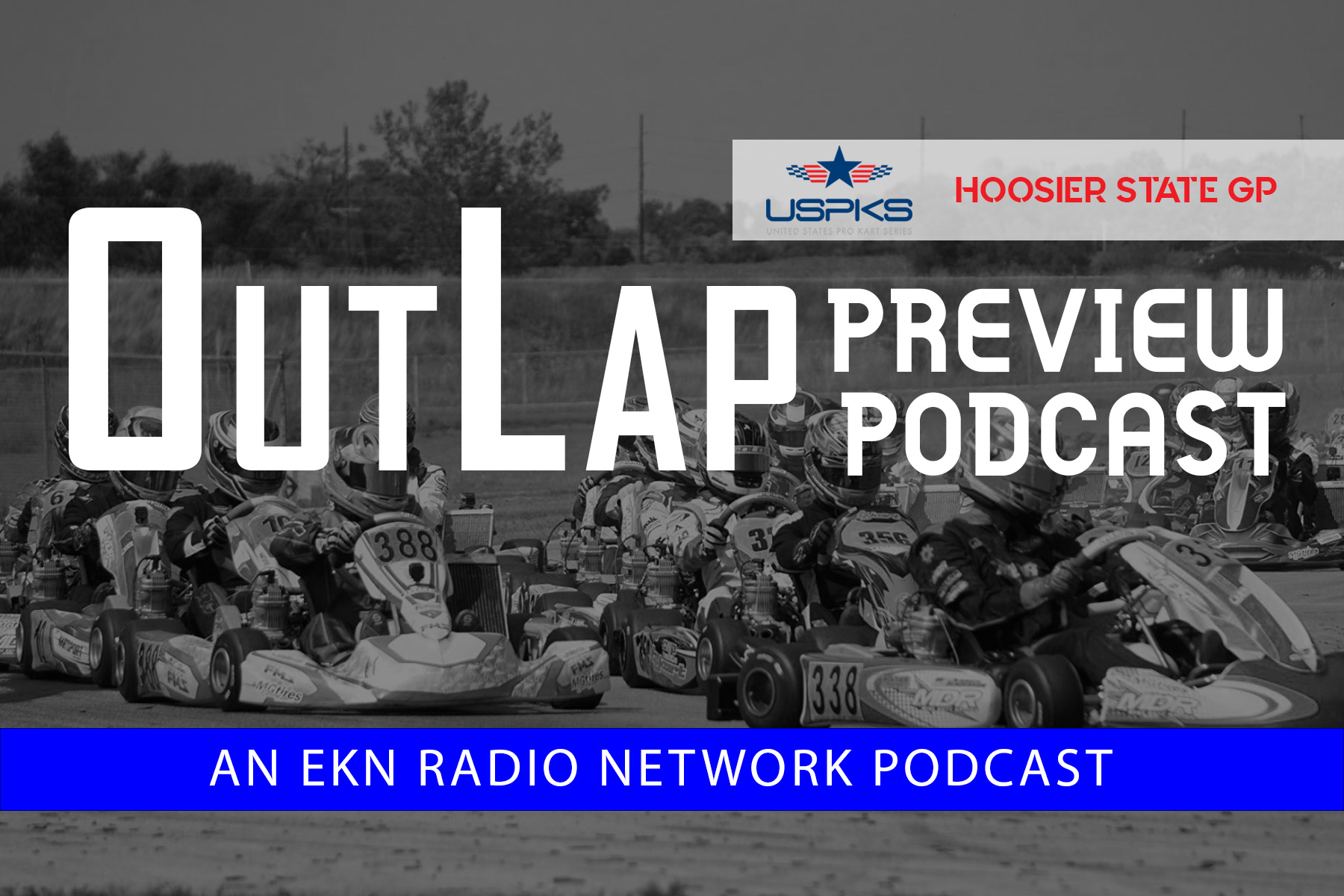 The EKN Trackside Live program visits multiple events throughout the karting season. Leading up to major events on the calendar, EKN is happy to provide a show as part of the EKN Radio Network. The EKN OutLap is a preview podcast show, geared at providing you the top stories, breaking news, and championship battles going into the weekend.
After a four week hiatus due to the COVID-19 pandemic, EKN Trackside Live is ready to return back home, basically our second home at the New Castle Motorsports Park for what is now the 2020 opener of the United States Pro Kart Series. After a cancellation of the opener in March and postponement for their event in June, the series kicks off the season at what was originally schedule as the season finale. A record-breaking 223 entries will compete on July 17-19 at the New Castle, Indiana facility. This episode of the EKN OutLap – presented by MG Tires – has Rob Howden and David Cole preview the seven IAME categories competing on the weekend.
Visit the EKN Podcast page or find all the podcast episodes on Podbean.com, iTunes, Google Play, or Spotify by searching EKN Radio Network.