Happy Hour with Howden: February 25, 2006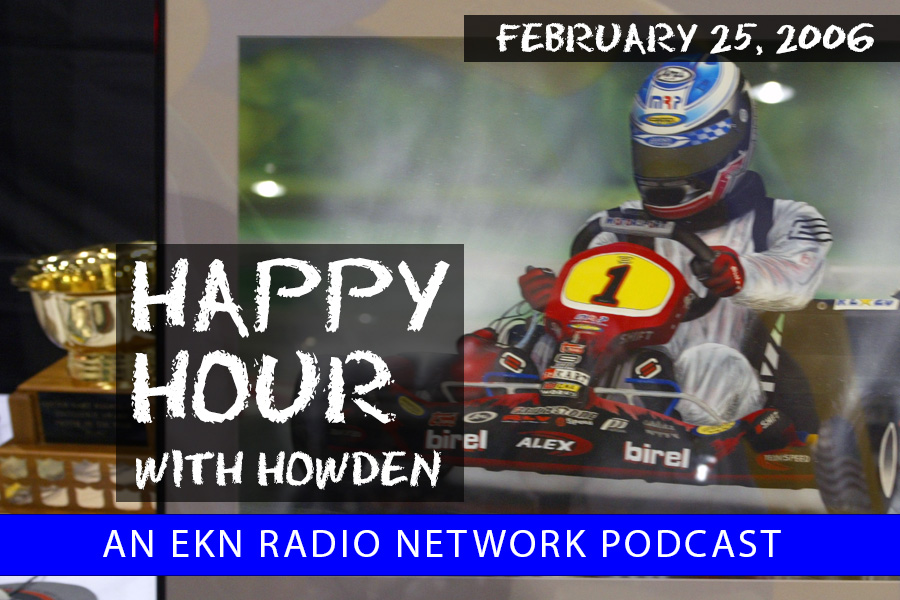 The EKN Radio Network continues to dive into the ARCHIVES for the 'Happy Hour with Howden' podcast. This episode takes us back to the start of the 2006 season, as the EKN crew attended the KMI Kart Show Expo in St. Charles, Illinois. A number of industry members and karters from all over North America and the world converged on the Pheasant Run Resort to introduce the new products for the season and network within the community. Super Kart Illustrated, the magazine for Howden Media Group at the time, held their annual SKI Awards for the 2005 season. Rob Howden and David Cole sit down to announce the winners for the following categories; Driver of the Year, Team of the Year, Rising Star, Young Driver of the Year, Road Racer of the Year, and Mechanic of the Year.
Visit the EKN Podcast page or find all the podcast episodes on Podbean.com, iTunes, Google Play, or Spotify by searching EKN Radio Network.