MottazSport is Born: A New Birel ART Team Takes to the Track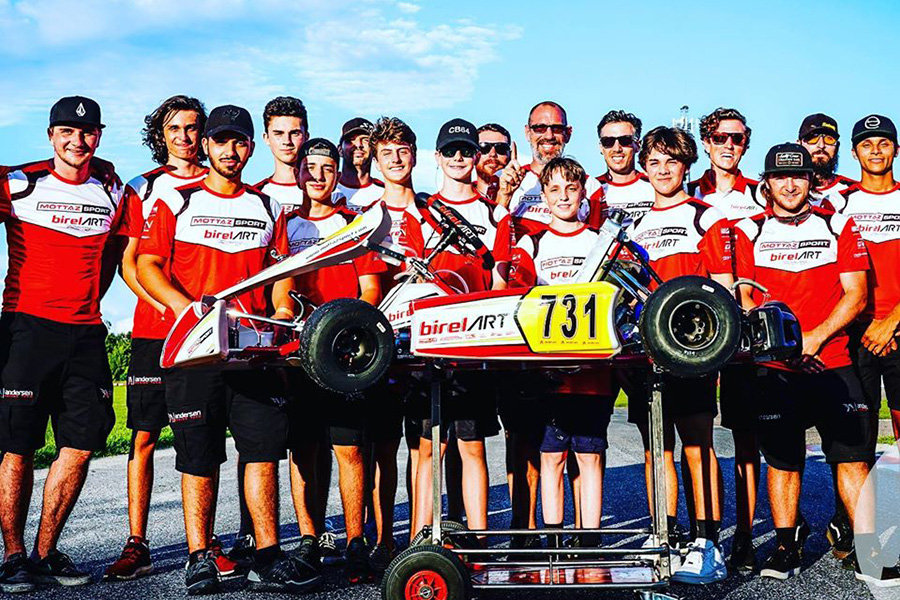 In spite of the disarray that the COVID-19 pandemic has unleashed on the market, a new karting team has emerged. Team MottazSport will now be the newest member of the karting community, taking the reins of the former Andersen Racing Team from the Andersen family. The young Californian Jake Mottaz will pick up where he left off under the Andersen banner with a new look and a new structure.
"We are so excited to be announcing our plans for the future," Jake stated. "For me and my team, karting is not a career, it is a lifestyle. We bring this commitment and passion into everything we do, and I know this new structure will allow us to unleash this passion and convert it into both speed on the track and professionalism in the tent."
Having ran the Karting Program based in Palmetto, FL for the past 9 years, Jake was drafted at a young age by the Andersen Racing Team as Program Manager and quickly made a name for himself as the youngest team principal in the industry; racking up international race wins along the way. By the age of 21, Jake had grown the small racing team into a national powerhouse, capturing virtually every title available in North America.
Fast forward six years, and Jake will now look to start a new chapter as Team Owner.
Team Mottaz Sport has inked a deal with Birel ART North America, which will see them as the official team and dealer for the Lissone-based factory in the Southeastern area of the United States. The team will begin with their focus on competitions in the Southeast including the SSKC, USPKS, and WKA event series'. The team will also focus heavily on driver development at their home turf Andersen RacePark, where their beautiful workshop is conveniently located trackside on Andersen's pit-lane.
MottazSport will begin its assault on the market at the season opener of the USPKS in New Castle, Indiana. With an already healthy squad of drivers carrying over from the previous program, Team MottazSport will hit the ground running.
"We are ready to go with a full stock of karts and parts compliments of Dominic Labrecque and the entire Birel ART North America team. Thanks also to Ronni Sala from Birel ART for the support and access to the collective resources of the amazing world championship team that he has assembled."
For more information on MottazSport, Birel ART products, or team membership please visit www.MottazSport.com or contact Jake Mottaz through email to Jake@mottazsport.com.