Happy Hour with Howden: October 15, 2005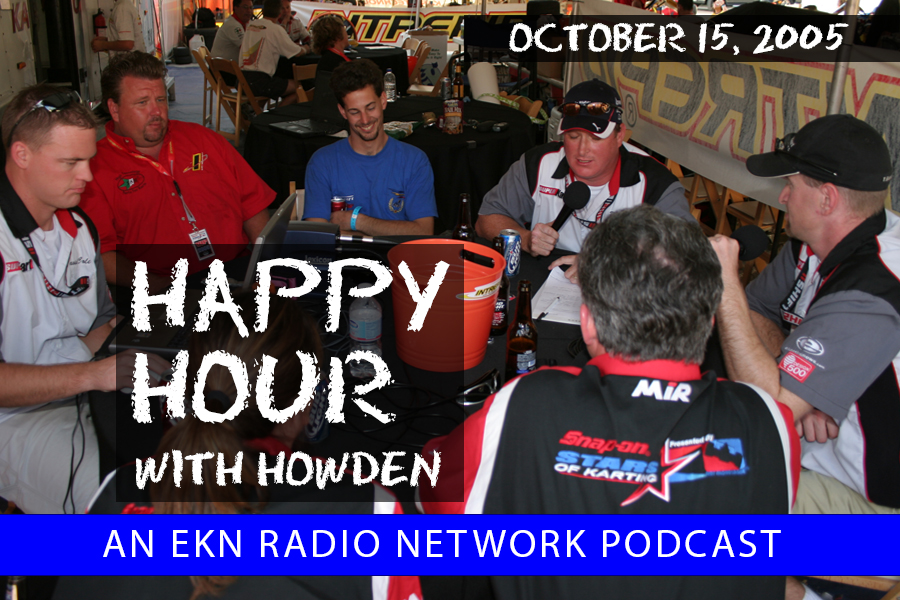 The ARCHIVES of the EKN Radio Network have been opened up to provide you the opportunity to hear stories and news of the past through the 'Happy Hour with Howden' show. The first ever taped episode took place on October 15, 2005 during the Stars of Karting event at the Iron Rock Raceway in Austin, Texas. Located on the airport grounds, the facility hosted the series finale, crowning the 2005 national champions. HMG owner Rob Howden Super Kart Illustrated editor Tim Blaney and EKN Managing Editor David Cole set up in the Champion Racing compound Saturday evening for the inaugural show. Champion Racing co-owner Rodney Berryhill was among the guests along with Stars owner Paul Zalud and ICC driver Ron White.
Visit the EKN Podcast page or find all the podcast episodes on Podbean.com, iTunes, Google Play, or Spotify by searching EKN Radio Network.