Mad Old Nut Racing Adds Fisher Racing Engines as AK-USA Dealer
New chassis brand finds Lone Star State home to begin expansion in United States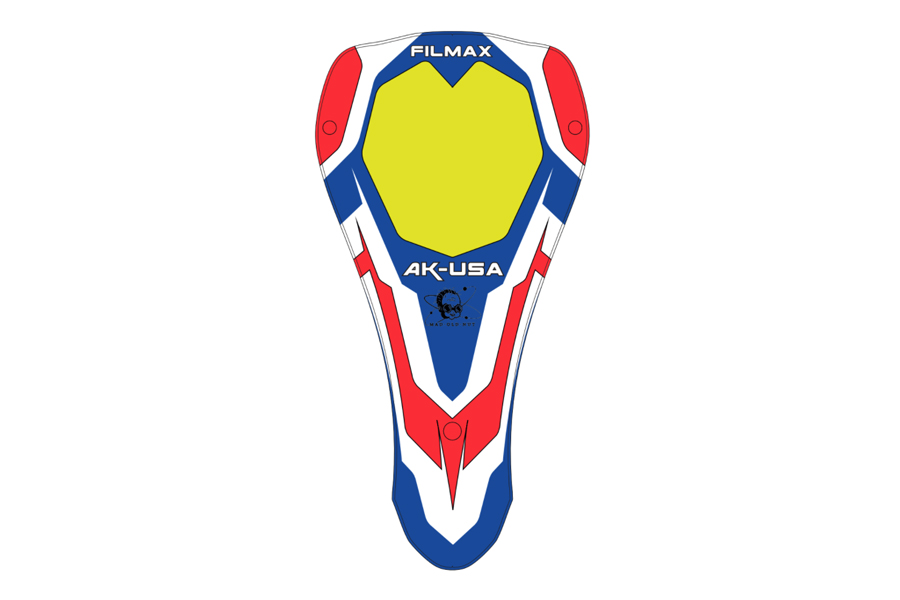 In 2019, Mad Old Nut Racing imported and developed one of the winningest chassis brands in the country. Major victories were scored at the hands of an assortment of drivers on the SKUSA Pro Tour, the ProKart Challenge, at the Los Angeles Karting Championship and at the iconic season-ending SuperNationals. These performances fully proved the manufacturer's design concepts and competitiveness, and they also set the stage for the next chapter. Mad Old Nut's Todd Ulman may be relatively new to the karting industry, but he remains focused on building an American purpose-built chassis that is ultra-competitive, affordable and durable. To that end, Mad Old Nut is proud to debut the launch the AK-USA chassis line. The Italian-made product, designed by Armando Filini, continues the purpose built for the U.S.A. tradition and has made its way to the AK-USA headquarters in Los Angeles, California, ready to hit the track for the 2020 season.
A key element to the new AK-USA chassis line is a dealer network in North America. The first official dealer to join Mad Old Nut Racing is Fisher Racing Engines in Texas. Fisher Racing Engines is among the top engine builders in the United States with multiple victories and championships in shifterkart and TaG competition. The company will expand from an engine service center to a complete kart shop, owned and operated by veteran industry member Brian Fisher.
"We are excited that Brian has selected AK-USA to represent our interests here in the sport," stated Ulman. "Our goal is to supply Brian with chassis to race on and have fun, and if someone wants to buy it, they can grab it and we'll get him another one in a few days. Our 2020 focus is to market at the grassroots level to provide the best product at the best price for the US market. I'm excited to be associated with Brian and his ideology."
Fisher Racing Engines will provide the debut of the AK-USA chassis at the upcoming Dart Kart Club road racing event at Mid-Ohio Sports Car Course on June 19-21. Fisher has many victories over a range of categories at the facility, not only as a driver but as an engine builder. Following the Mid-Ohio event, the remainder of his schedule includes numerous road racing events, the USAC Karting Battle at the Brickyard at the Indianapolis Motor Speedway, and other regional and local events in Texas.
"I want to thank Todd for this opportunity to work alongside him and the AK-USA brand," commented Brian Fisher of Fisher Racing Engines. "I'm ecstatic about his focus on the grassroots level of the sport and hope we have the ability to expand not only the brand but karting itself. Getting back into the driver's seat is something I have been focused on the last few years. Driving not only my engine product, but now a chassis line, allows me to provide real-world feedback to my customers. Getting our product on the track soon has us very excited."
Fisher will be piloting one of the new AK-USA KZ-US-01 chassis, which is the evolution of the 2019 Croc Promotion USA chassis that dominated the national shifter scene last year, including five of six Pro Shifter victories at the SKUSA Pro Tour and the ultimate win at SKUSA SuperNationals 23. Minor metallurgic tweaks have been made to gain an additional advantage, and it shows already with quicker speeds in testing compared to the 2019 models. Also updated are the rotors and pedals, in addition to some other minor design upgrades.
Grassroots racers in the sport need to look at the new KA-LO-01 model from AK-USA; a dual-application chassis designed for 100cc 2-cycle powerplants and the popular Briggs & Stratton 206 4-cycle engine. The special design features a mixture of 28/30mm tubing in combination with front and rear bar adjustments that work for any track condition. The KF model for TaG competition earned a number of purples and checkered flags last year and the 2020 edition maintains the 2019 design that is extremely fast, and very drivable. AK-USA Mini and Kid Kart packages are also available. Mad Old Nut Racing is looking for drivers to test the Mini design, while Kid Kart chassis are custom order so drivers can be part of the process from the first weld.
"Our 2019 season ended with success, but we struggled with issues surrounding people and businesses we put our trust in to provide the best customer support possible," added Ulman. "All of that is behind us now as we move forward with the new AK-USA line with a full stock of chassis in the KZ, KF and KA-LO models and full stock of spare parts to fulfill customer needs. We will no longer have a dedicated race team, but will have a great following of drivers that we can enlist to assist with advice and tuning. Our own unique direct line to AK-USA designer Armando Filini puts you directly with the factory to make sure your setup is where you need it."
Mad Old Nut Racing is finishing up its new headquarters in the heart of Los Angeles, located at 5608 West Pico Blvd, and there is more exciting news and opportunities to come in 2020 and beyond. Be sure to follow AK-USA on Facebook and make sure to check out Mad Old Nut Racing online for more on their operation.