2020 Battle at the Brickyard Date Moved Back One Week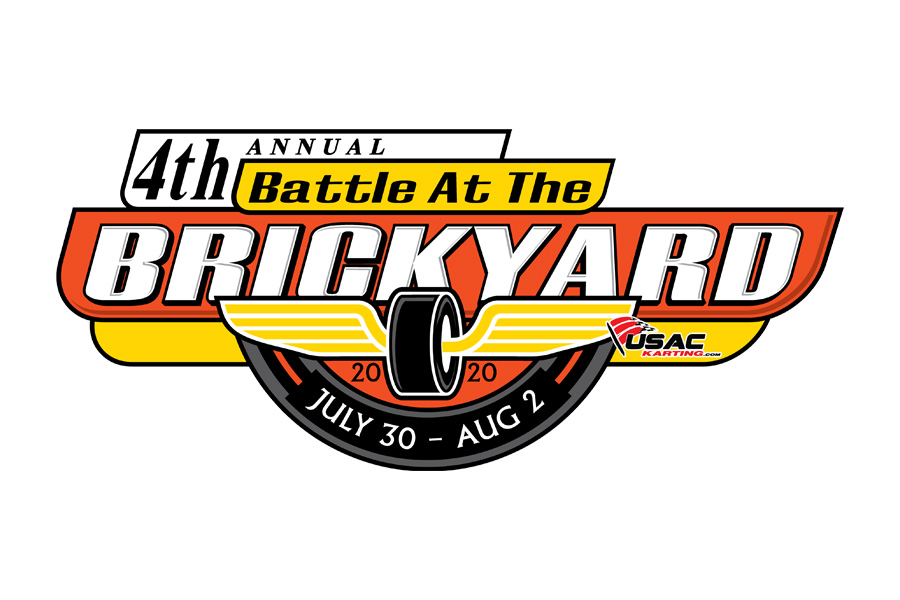 The 4th annual USAC Karting Battle at the Brickyard at the Indianapolis Motor Speedway has been moved back one week to July 30-August 2. This has been a very trying year for promoters across the world to say the least. Amid a pandemic, the effort to return to racing mixed with guidelines that differ from state to state as well as county to county: change and flexibility are key. With that being said, several events at the Indianapolis Motor Speedway (including the 104th Indianapolis 500) have been rescheduled or even cancelled in 2020.
With the scheduling roulette wheel now spinning at "a new track record", the Battle at the Brickyard was able to retain a date by working with the Indianapolis Motor Speedway in allowing the Ferrari Challenge to compete on USAC's original date. The new date for USAC will put one of the largest karting events in the country two weeks before the Indianapolis Motor Speedway opens the gates for the Indianapolis 500 ~ our rubber will probably still be on track for the start of practice!
Everyone has been working together around the clock to maximize 2020 racing when the country fully reopens. USAC Karting has had the luxury of time on their side for our two signature events up until now as events that are later in the year start to move closer.
"Flexibility is the key to longevity for karting to be part of the annual schedule at the Indianapolis Motor Speedway," stated USAC Karting Director Mike Burrell. "With the Indy 500 moving to August 23 and hundreds of other major race series doing major reschedules, we're happy to work with our partners at IMS and do what's best for the track, Indycar, and all of US racing as a whole."
Plans are constantly being revised and updated as the COVID-19 guidelines change on a seemingly daily basis. A few updates to registration for the Battle at the Brickyard: 1) registration will close at 1:00PM EST on Saturday July 18th, and 2) there will be no walk-up registration. Rental transponders will be capped at 80 rented from USAC. All available premium parking spots have currently sold out prior to USAC revising the new pit area to follow the current COVID-19 guidelines that we had announced in April.
Stay tuned for more updates in the very near future as well as we work with continually work with The City of Elkhart on the 2020 Thor Industries River Walk Grand Prix. Stay up to date with USAC Karting on social media and online with www.USACkarting.com.
Thank you for following USAC.