Superkarts! USA Revises 2020 Pro Tour Schedule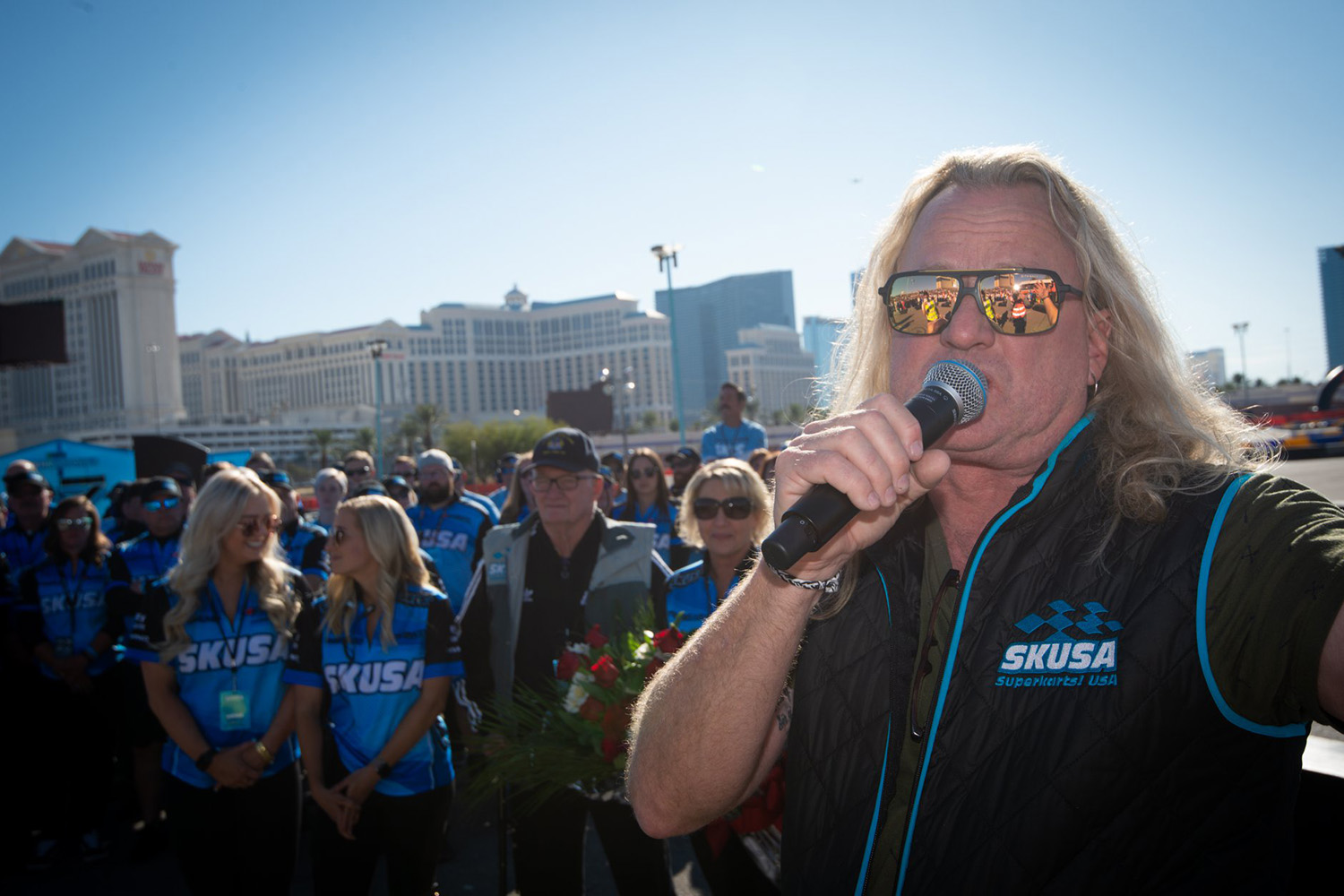 (Photo: On Track Promotions - otp.ca)
The following is a letter from Tom Kutscher of Superkarts! USA regarding the SKUSA Pro Tour 2020 schedule.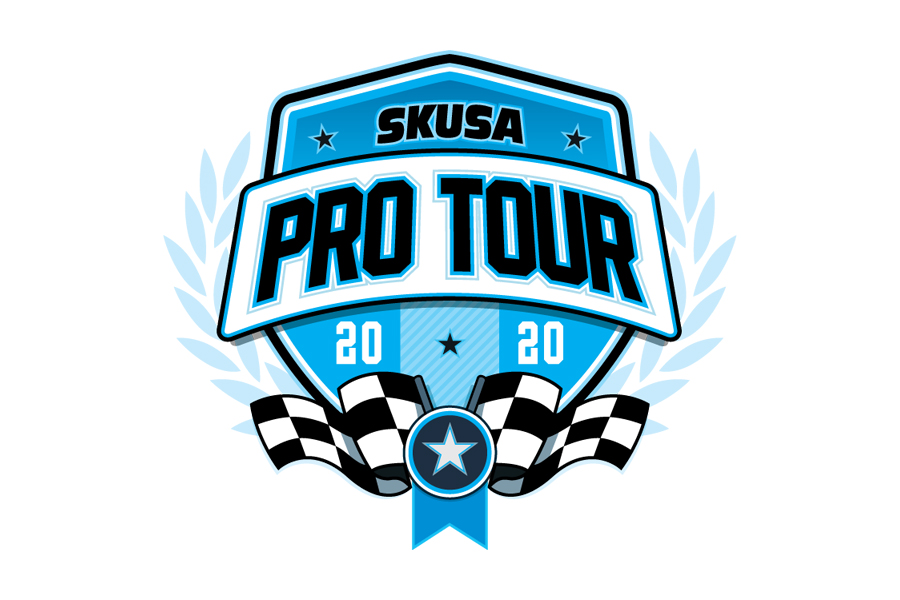 In the midst of these unprecedented times, I wanted to take a moment and share my open and honest thoughts with you. Needless to say, this pandemic is something that turned not only karting on its head, but also every facet of our personal lives. For many in the sport, COVID-19 has disrupted not only the thing we love, but our livelihoods and ability to provide for our families. SKUSA has weathered recessionary conditions before, most recently the financial challenges our country faced during the mortgage crisis. While we always planned and strategized for financial downturns, nobody ever envisioned a situation like this.
This entire ordeal has left more questions than answers, and regrettably I am left with the same uncertainty as a promoter that you may feel as a team, shop, or participant. The future and our ability to host any future race is largely dictated by everchanging local, state, and federal guidelines. Like you, we have no income coming in. And we empathize with everyone facing the challenges of the current situation. SKUSA employs many people, including staffers, contractors, and local event workers. We are very proud to say we have worked incredibly hard to provide our full-time employees with uninterrupted income during this period. It has not been easy, and there was no stimulus check sent our way. That said, our philosophy has always been we are only as good as the team around us. We know motorsports as a whole will undoubtedly suffer some losses or businesses being forced to close. We feel it imperative to help out those who have been paramount to our success over the years.
This "new normal," I so often read about has been a tough pill to swallow on a personal and professional level. With many weeks in isolation with my family to reflect, I contemplated a number of scenarios for Superkarts! USA… including hanging up the helmet. The resentment some of the paddock feels towards SKUSA is not overlooked. There's probably a variety of things we have fallen short on, but I would also like to think there are many, many more that we ultimately do right. In the end, my passion for karting is just too strong to give it anything less than 100%.
It's no secret the relationship between promoter and participant is a 2-way street. We both need each other to survive. The last two decades of my life, I have been all in on karting. It is my passion and I am a racer at heart. Like any entrepreneur or small business owner, of course our goal is to make a profit and pay our bills. But make no mistake, the reason we get out of bed in the morning to do this is not the money. It's the passion. Many forget I once owned a kart shop and ran a successful racing team. I know the trials and tribulations of doing so, particularly in tough conditions. I would like to extend my help to anyone needing assistance. We have worked with many in the paddock who have reached out to get creative on small ways we can help with financial sustainability. I can't promise a magic solution, but I can promise I'm here to try and help.
As we consider the future of SKUSA and how the remainder of 2020 looks, we unfortunately find ourselves in an environment where we can't make any guarantees. That said, we know the show must go on and we have been working tirelessly to plot out scenarios to salvage some kind of season. Let me save you the suspense… it will not be perfect. It's not what we wanted. But, we're simply playing the cards we've been dealt in this ordeal.
As some will have seen by the time this letter is published, the Utah event has been canceled. We tried incredibly hard to work with the UMC to conduct the SpringNationals, but we could not get any kind of certainty or guarantee the facility would be permitted to do so. Local governors and authorities have the final say, and the guidelines for reopening events in Utah are a moving target as of this time. Asking SKUSA attendees to gamble on it being okay to race, only to have a repeat of NOLA, was not something we wanted to risk.
New Castle Motorsports Park is a facility we have had a long-standing partnership with. Being in a state with more relaxed guidelines, and NCMP being a privately-owned property immediately put us in the position to plan events we are confident we can pull off. They are racing at the facility now and have held successful races the last couple of weeks in compliance with local safety guidelines. As many are aware, the costs in booking travel are tremendously favorable at the moment. We are hopeful the consolidated national series will help ease the costs of multiple flights, hotel stays, and other ancillary expenses.
The plan will be to do two consecutive weekends in Indy, with different configurations. The dates for the 2020 ProTour are as follows:
Weekend One: August 06-09, 2020 – New Castle Motorsports Park
Official Practice: Thursday, August 6, 2020
Round 1: Friday, August 7, 2020
Round 2: Saturday, August 8, 2020
Round 3: Sunday, August 9, 2020
Weekend Two: August 13-16, 2020 – New Castle Motorsports Park (Different Configuration)
Official Practice: Thursday, August 13, 2020
Round 1: Friday, August 14, 2020
Round 2: Saturday, August 15, 2020
Round 3: Sunday, August 16, 2020
Weekend Three: August 23, 2020 – Indianapolis Motor Speedway – Indy 500
First and foremost, safety will be our utmost concern. We will comply with all local and state guidelines for best practices and have increased security and healthcare workers on the premises. The goal will be to maintain social distancing protocols and aide in everything from hand washing to increased cleaning of common areas. It's far from ideal in a sport that enjoys a community atmosphere, but if that's what it takes to race — so be it.
We will have more specifics in a future release, but we are also planning to build a festival of sorts around the two weekends. Everything from local artisan food vendors, live bands, an endurance race with a big purse in the middle of the week, a fishing contest, ping pong tournament and more. Our hope is to make the best of a challenging situation and really celebrate this opportunity to come together again as a sport.
The bigger picture of this whole thing is not lost on me. I am heartbroken at the thought of families losing loved ones and people losing their jobs. As silly as it may sound, I feel it is important to race in honor of those who have experienced loss in all this. The karting industry is made up of companies big and small, all throughout the world. It has been incredibly difficult to hear of so many going through various struggles.
My only hope is that we can all use this experience as an opportunity to reconnect. My goal is to continue improving relations with many of you and being even more approachable and transparent in the process. I would like to challenge us all to use our energy to build each other up as we reemerge from isolation. It starts with each one of us, myself included. If you have a question, comment, or concern, I am here to listen. We will have some exciting announcements on not only dates and procedures, but about things we have been working on during the shutdown. We are confident that when racing resumes, we will have an even better competition platform than ever before.
More details to follow on the SKUSA Summer of Speed Festival. I look forward to seeing each of you there.
Sincerely,
Tom Kutscher