Virtual EKN 'Decal' Available for eSports
Promote your favorite karting website in your online racing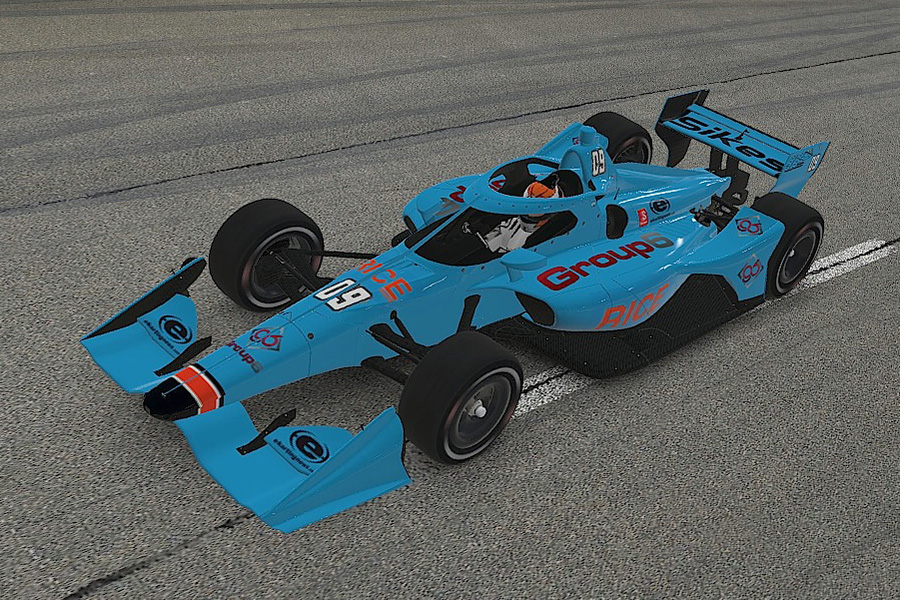 Simon Sikes won the Elite Racing League Lucas Oil Open Wheel 150 event this past weekend carrying the EKN logo.
For most of us in the karting world, the last month has been filled with a different form of racing – eSports. The 'Stay at Home' order across the country and around the world has motivated many of us to set up our computers with steering wheels and pedals so that we can hook up with fellow racers to compete in online racing competition. There are several different console/game packages available on the market, along with many different vehicles to choose from on the different platforms, such as iRacing. Through these programs, you are offered the capability of developing your own graphics for each of your rides, just as you would for your race kart.
eKartingNews.com has provided free stickers to racers since its inception, dating back to the early 2000s. We are extremely happy and fortunate that you call EKN your karting home on the internet and that you promote us on your kart each and every year. Now, you can carry us on your virtual cars as well. Below is a link to save the EKN logo so that you can add it to your livery while competing in eSports. Add our EKN 'Sticker' and share your livery with us on social media.