Karting – We're Not On Hold
Early thoughts on COVID-19s effect on our community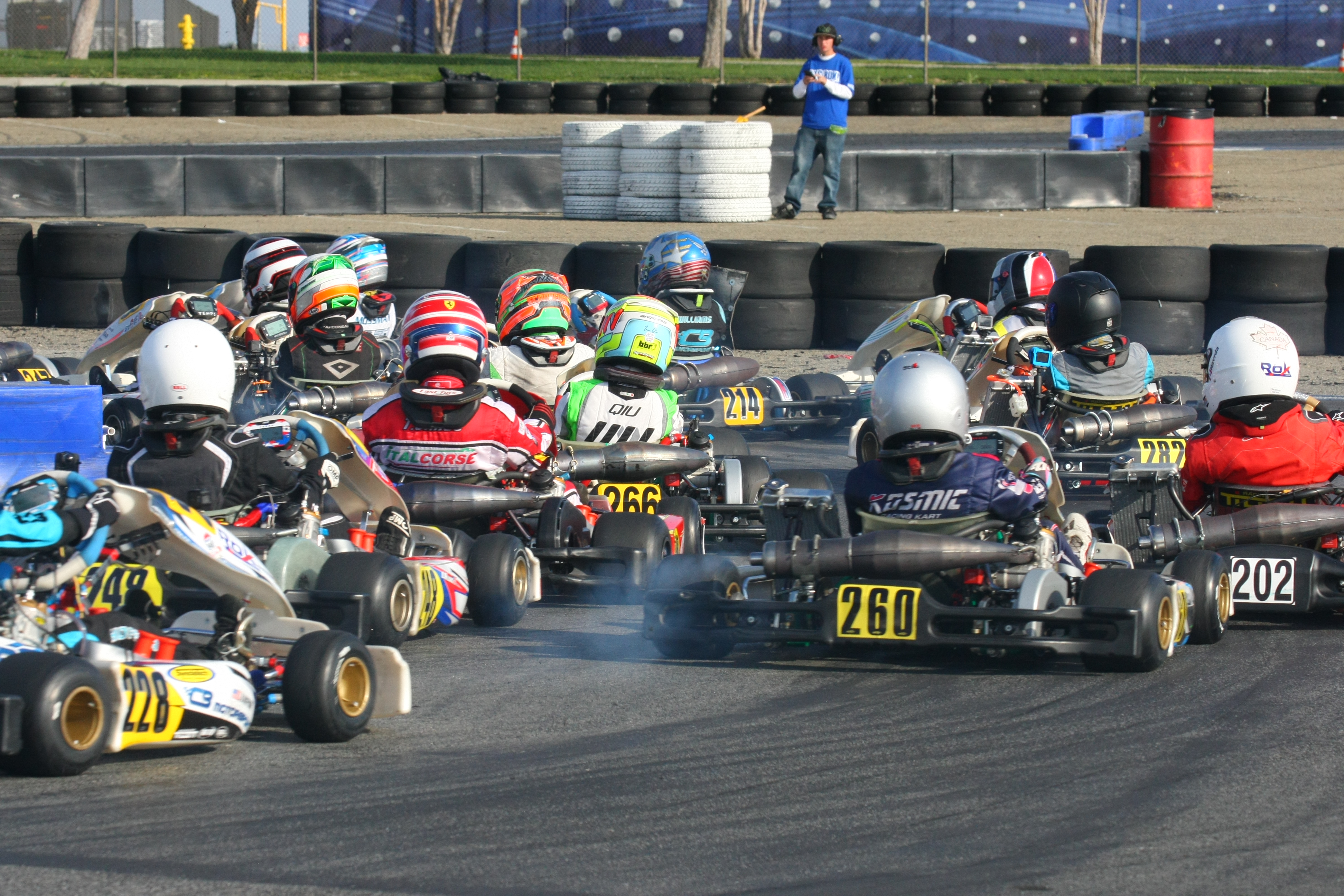 Our editor Rob Howden offers his initial thoughts on how karting will manage these trying times
(Photo: David Cole - EKN)
I've been in this sport for 25 years now, as a competitor and a journalist, and I've never experienced anything like the landscape that surrounds the ongoing evolution of COVID-19 and the government's spectrum of reaction and associated social guideline implementations. 'Self- isolation' and 'social-distancing' have quickly become part of our dialect, and the levels of belief in the overall severity of this 'pandemic' are as plentiful as the number of classes in North American karting. Regardless of your own position, we're sailing through unchartered waters where hysteria is a negative mindset. More on that later. Let's start by looking at how things went sideways for karting and then discuss how I believe that we should deal with the current situation.
During my trip home from St. Petersburg after the cancellation of the opening IndyCar race weekend, I was informed by Superkarts! USA staff that they were going to have to shut down their WinterNationals in New Orleans due to an executive order from the state government. Bad news, for sure. When SKUSA made their official announcement, I knew that other major events would certainly follow suit. It was not the news I had hoped for, as I tried to remain optimistic that national-level karting could avoid the wide-reaching cancellations in motorsports that have postponed the 2020 seasons of IndyCar, NASCAR, F1, MotoGP, IMSA and the NHRA. I hoped that the smaller size of our events and their associated attendance could keep us under the radar. Sadly, that was not the case for our large national races. As the mandated maximum event size continued to restrict, major karting events were swallowed up in the politics and hysteria. At least Disneyland has finally closed, and why that wasn't a primary target, I have no idea.
What remains open for business is club karting and track lapping / practice days. This is a huge positive in my eyes. The Phoenix Kart Racing Association ran a club race on Sunday, as did the Central California Kart Racing Association at the Fresno Fairgrounds. Racers practiced at Speedsportz Racing Park in Houston, Texas, CalSpeed Karting in Fontana, California and at Pats Acres Racing Complex in Canby, Oregon, just to name a trio of tracks. Professional drivers Oliver Askew and Jordan Taylor were dog-fighting at Ocala Gran Prix all day, and posted this to social media. The bottom line is that the world is not shut down and karting remains an outlet for those needing their motorsports fix.
As a niche form of motorsports, karting is extremely lucky to have dedicated individuals and groups in both the promotion and industry sectors, who provide the backbone for the top half of our pyramid. Putting on a club race is one thing, but the months of planning and significant financial commitment to organize and run a major national event is massive. Thankfully, our sport is all about passion; a passion for the racing itself and a passion for the people and the community. It's heartbreaking to think about the massive amount of effort put into the WinterNationals by the SKUSA staff and crew, and the same goes for the USPKS, which was to launch their 2020 schedule in two weeks. The Challenge of the Americas had built massive momentum through their CalSpeed round, and the finale at Sonoma at the end of the month would have continued this trend. The financial hit will certainly be felt as all three are working to minimize the damage. Everyone has been forced to press the reset button to manage the COVID-19 situation and limit the pain of this mandated hiatus.
What is important to state is that we're not on hold. Karting is not on hold. Karting can continue with smaller events and track days. What's also crucial is our continuing unwavering support of our industry. They will need our support over the next two months. This is the time to visit your local kart shop and order parts, equipment, safety gear and consumables. If you're up north where the racing season has not yet kicked off, keep prepping your equipment and keep stocking up on what you need for the season by supporting your local shop. Buy a gift certificate that you can use later in the summer or the fall. Shops will need the steady revenue this spring. When you need your shop and his or her experience, they're always there. Well, they're going to need you now, so it's time to pay it back and pay it forward.
We're all obviously tracking the COVID-19 global position. Ideally, we're all practicing 'social distancing' on a daily basis, as recommended, and I believe that we can all do this at club races and track days too. We don't need to park side-by-side – your paddock has the space. Just leave a little room; only the trek to the grid is longer. Everyone has read and heard the list of precautions. Yes, wash your hands and sanitize your world, but keep living and keep racing.
David Cole and I will be firing up the EKN content machine aggressively over the next two months with editorial on the site and a ton of podcast content on the EKN Radio Network. We're lining up podcast interviews and roundtables with many of the sport's major players, as well as many of the characters, including drivers, officials and media members. This is a time to embrace our support, highlight the people and revel in the pure beauty of simply getting out on track for a lapping day at your local track.
It's a time to get back to your roots. It's a time to respect and appreciate what karting brings to all of our lives.
All the best to each and every one of you. We hope that you're smart and diligent in your health and safety and we look forward to seeing you all at the track soon.
Respectfully,
Rob Howden
Editor-in-Chief / Publisher
eKartingNews.com