New Season for Maxxis Sprint Series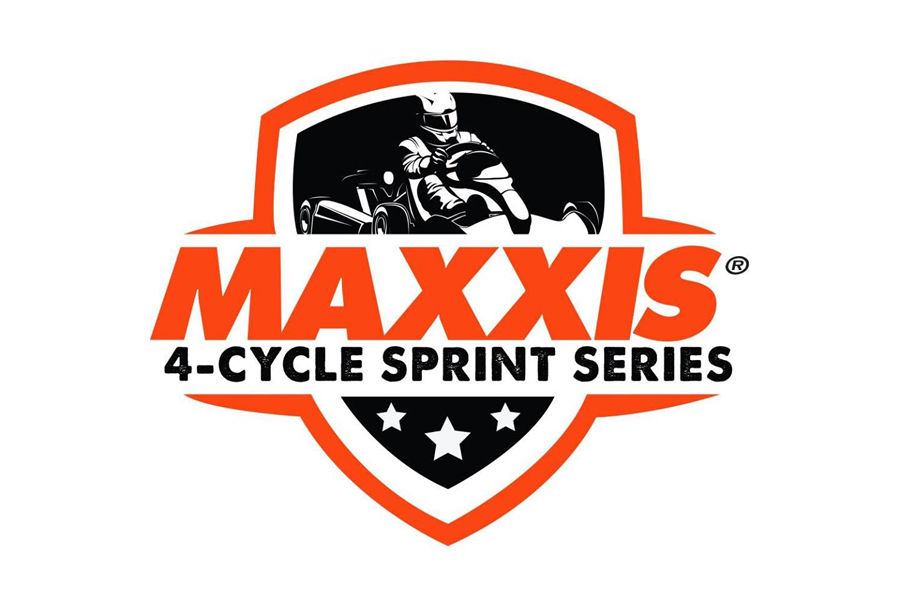 With the winter doldrums almost in the rearview mirror, Maxxis Officials have been busy preparing for the newest season of the 4 Cycle Sprint Series, set to begin March 27-29 at 103rd Street Sports Complex in Jacksonville, Florida.
Following a most successful Grand National event in Florida in late December, the series carries a ton of momentum into the new season with several new sponsors, 3 additional classes, not to mention a new venue to the series.
With many competitors testing out the Virginia International Raceway Plantation Course recently, the excitement level has increased for many competitors." The addition of VIR helps further bridge the geographical gap between the northern and southern competitors, giving drivers tracks that range from Maryland to Florida, with several great tracks in between" stated Series Director Buddy Long. This year competitors will have 5 different venues to compete at, including Jacksonville, Barnesville, Kershaw, VIR, and Sandy Hook, making for the best schedule yet, providing variety to the schedule.
The success of the 2019 season has also produced the desire for additional classes. New to the series this season will be the transition of the Pro Gas Engine package from Cadet to the Junior level. With the bulk of Cadet racers reaching the acquired age to move up, most that ran the Pro Gas package in Cadet will have the opportunity to continue with that engine combo in the Junior ranks, as well as the 206 engine package. Cadet drivers will still have the opportunity to run twice a day with the chance to run 2 different slide packages, featuring a Green and Yellow slide class.
For the Senior drivers, a CIK LO206 Senior Medium and Heavy class will be available, as well as the 206 Masters class. The Vintage Series debuted a Vintage Stock Lite class in December, giving drivers a Lite, Medium, and Heavy class, as well as the Limited Modified group.  And there will also be a Tillotson T225 class this season as well.
Long stated," The goal is not to saturate the series, but better yet giving drivers in all classes, with the exception of Kid Kart, the choice to run more than 1 class per day, if they so desire". Most competitors traditionally run more than one class per day.
All totaled, there will be 13 classes that will run each day for national points. Here are the 2020 national classes.
LO206 Kid Kart
LO206 Cadet Green
LO206 Cadet Yellow
Pro Gas Junior
LO206 Junior
CIK LO206 Medium
CIK LO 206 Heavy
CIK LO 206 Masters
Vintage Stock Lite
Vintage Stock Medium
Vintage Stock Heavy
Vintage Limited Modified
Tillotson T225
With the influx of new classes comes many new sponsors, including Kalvinator Engines, Pinehill Discount Trophies, JLS Machine, CK Packaging Solutions, Tillotson, and Georgia Gunite and Pool Company. Returning sponsors include Lloyd Racing, Dyno Cams, Moe Racing, Diversified Plumbing Services, Swann Mechanical, SSi, ARC Racing, Kart City Performance, EK Chain, and Roberts Kart Shop.
The timeline for the season opener at Jacksonville will begin with a full day of practice Friday March 27 from 9am-4pm. Following practice will be 2 Money races for the LO206 Junior and CIK LO206 Senior Heavy competitors, each paying $300 to win, with $150 going to second, and $50 for third, sponsored by Georgia Gunite and Pool Company. Saturday's activities will begin at 9am with the first of two rounds of practice, followed by qualifying, heat, and mains.
For more information on the 2020 edition of the Maxxis 4 Cycle Sprint Series, go to www.maxxiskartracing.com/sprint-series. Or contact Buddy Long at buddy@goldspeedusa.com.