Max Karting Group Confirms Prizes for Canada Final in Briggs Classes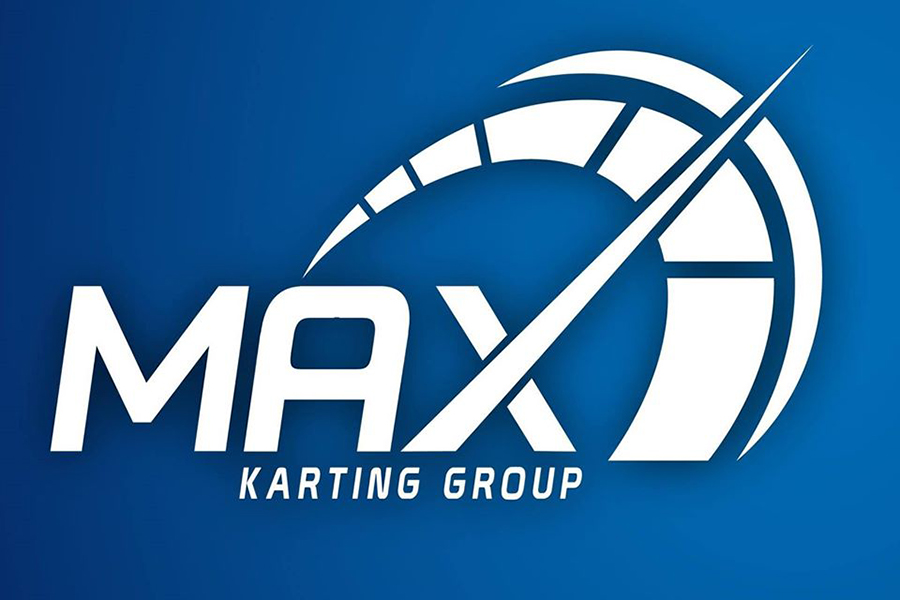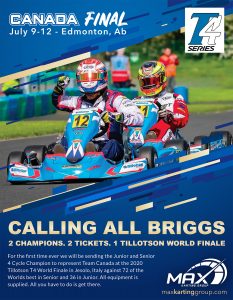 Max Karting Group is proud to announce probably the biggest prize in Briggs class history. The winners of the Canada Final in Junior and Senior will fly to Jesolo Italy, representing their Country and compete at the Tillotson T4 World Finale. 72 of the best 4 Cycle drivers in Senior and 36 in Junior all competing on identical equipment. All you have to do is show up.
This is a huge opportunity for racers wanting to compete at a International level. The Tillotson T4 Worlds is going to be a race that everyone will want to be racing in and every karting magazine covering it. Utilizing a 15 HP engine, sealed from the factory we will see wheel to wheel action like never before.
We are very proud to have such a Grand Prize for the Briggs classes. Entry fee for Briggs is $265.00 and open to all racers in USA and Canada. This is a great to put Briggs drivers on a International spot light in addition Team Canada for the Rotax classes.
If you have any questions please feel free to contact us. We are really trying to make a great event and we listen to everyones suggestions, compliments, issues, feedback to make the races the best as possible.
Get those Briggs karts ready and save the date. July 9-12. Warburg, Alberta. See you at the 2020 Canada Final.