Intrepid Kart USA is Born
Partnership between Grand Products and A-Maxx Racing to form Intrepid Kart USA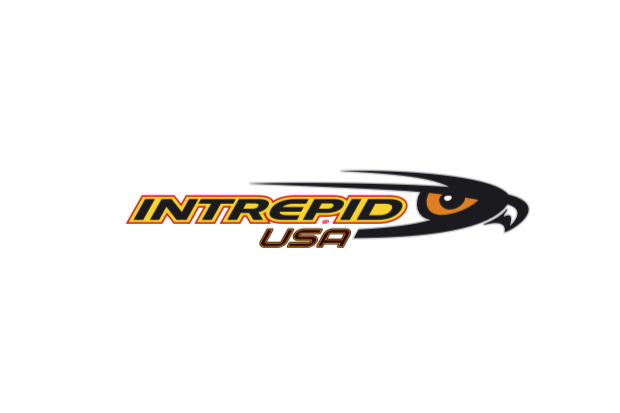 As the karting industry continues to evolve, so do the race teams and businesses within the grassroots of motorsports. Rumored in the paddock since the turn of the calendar, company officials are pleased to announce that Intrepid Kart USA has been born and will be open for business effective immediately. The first event for Intrepid Kart USA will be this weekend at the WKA Florida Winter Cup in Orlando, Florida.
"I am very excited to start working with the Intrepid product," explains Charles Maxwell of A-Maxx Racing, the official race team of Intrepid Kart USA. "My goal has always been to work with young drivers and now I get to showcase our support program and the Intrepid brand with my A-Maxx Racing program. While race wins, podium results and top quality customer service of the Intrepid line of products are some of our goals, we also will work on our driver development efforts as we look to improve and implement skills of drivers to help them not only now, but in their future racing endeavors."
Making their debut this coming weekend at the World Karting Association (WKA) Florida Winter Cup event at the Orlando Kart Center in Orlando, Florida, Intrepid Kart USA will enter a trio of drivers with their official race team, A-Maxx Racing. Adam Maxwell, Kaleb Johnson and Austin Olds will fly the Intrepid Kart USA colors and look to fight their way to the top step of the podium.
Looking to become a major player in the karting arena, A-Maxx Racing will handle all the duties of the official race team for Intrepid Kart USA. Working with Grand Products, the pair of karting entities will also manage the Intrepid Kart USA dealer network as well as product support throughout the United States.
"We are extremely excited to work with the Intrepid brand and A-Maxx Racing," adds Grand Products Sales Manager Jim Schiltz. "Charles has such a great vision and we support it 100%. We are used to handling large dealer networks and look to make the Intrepid Kart USA program one of the largest and best in the country. 2020 will be an exploratory year for us as we work to find our place in the market but come mid-season, we will be a force."
Intrepid offers a full line of amazing products from Kid Karts to 100cc chassis to the potent KZ shifter kart. Additionally, Intrepid has built, produced and properly priced the FK4 206 chassis specifically for the 206 market.
Intrepid Kart dealer inquires and race team opportunities can be sent to Intrepid Kart USA at intrepidkartusa@gmail.com or by calling Grand Products at 215.244.1940 or A-Maxx Racing 317.946.4633.