Durbin Family Assumes Prairie City Management
Focused targeted squarely on fun and affordable karting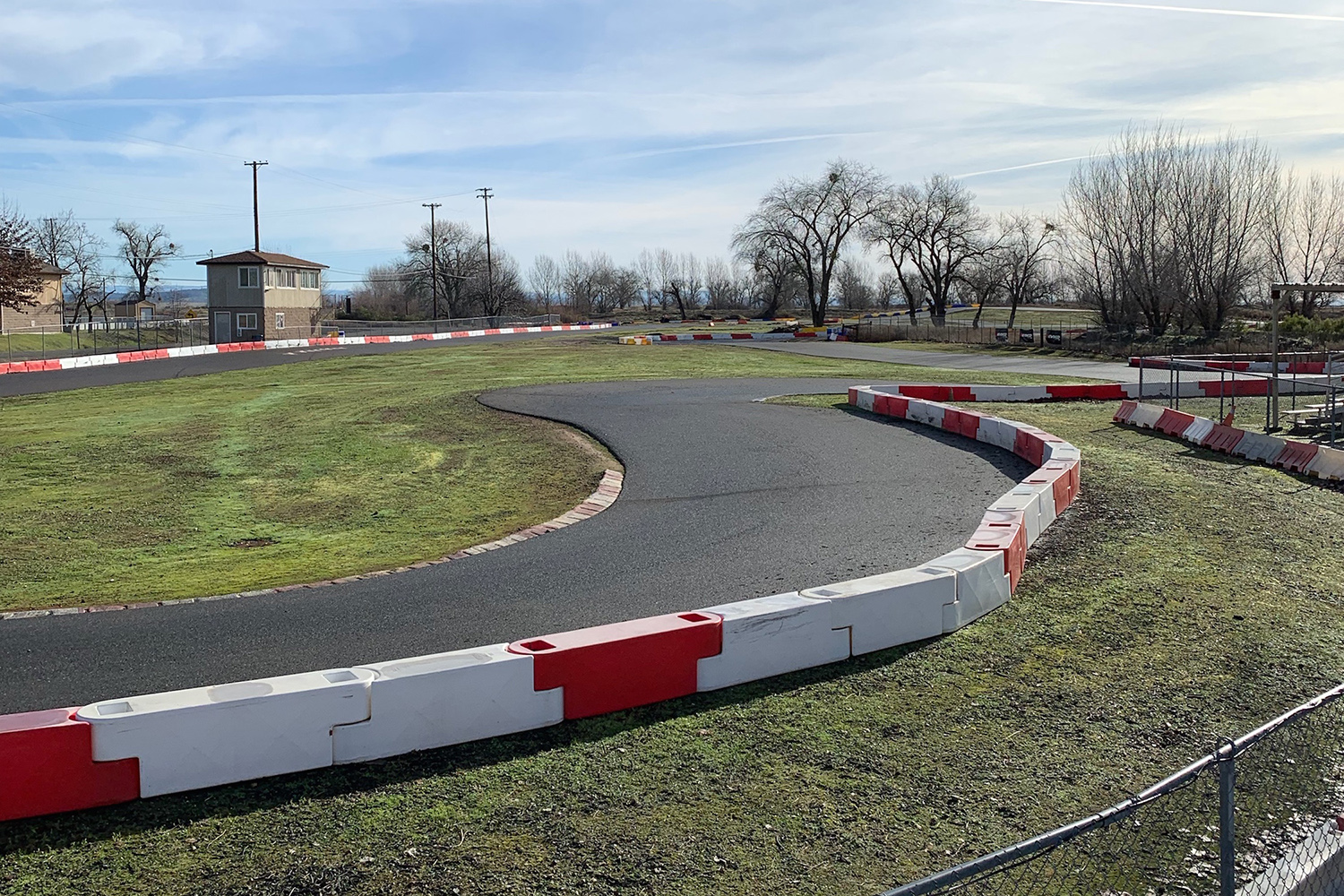 Positive news for racers in Northern California crossed the EKN editorial desk toward the end of 2019, as we learned that the Durbin family has assumed control of the Prairie City Kart Track in Rancho Cordova, CA.  Donald Durbin Jr. and his father Donald Sr. have been a big part of NorCal karting for the last 15 years, having launched their own kart shop in 2004. Cambrian Go-Karts quickly became one of the core kart shops in the region and part of the sport's foundation. Durbin Jr. started his own karting career in 1995 and he is thrilled to have this new opportunity to bring their love for the sport to the operational and promotional side of track ownership.
"My family and I are so excited to manage this facility," Durbin told EKN. "We have already begun putting our own personal touches into the property, with our biggest focus being hospitality and comfort for families. We want everyone to feel welcome while they visit this great facility.  The track has a group of amazing members already, but we are very excited to show the rest of the community what we have to offer!"
In the 1990s, Durbin recalls how much fun he had racing at Prairie City with the likes of AJ Allmendinger, Joey Hand, Scott Speed, Alex Speed and Gary Carlton. For so many, karting is in their blood and Hand is now at the track on a regular basis with his son Chase.
The Prairie City Kart Track is a karting facility located inside the Prairie City State Vehicular Recreation Area (SVRA), which is an overall motorsports complex that includes an off-road track, motocross trails and a quarter midget track. The 1/2-mile mile kart track has a fleet of Birel ART rental karts, and in addition to promoting public karting and birthday parties, the Durbins' will work to grow the corporate event side of the program.  Rental karting provides an on-going opportunity to educate the public on the enjoyment of the sport and is a valuable gateway to bring fun karters into competitive karting through the Briggs 206 categories.
The Durbins' focus for 2020 will begin with some renovations to the facility.  They also plan to run a seven-race track series that will feature IAME KA100 and Swift classes, Briggs 206 categories and, of course, a Kid Kart division to provide a place for the youngest racers in the sport to compete.   They're also adamant of the need to work with the surrounding clubs, and the KPX Karting Championship regional program, and they also hope to reunite the shops and teams of the region to point the sport in a positive, unified direction.
"One thing that I really look forward to playing a role in is the race season organization," Durbin added. "Operating a club and growing the club is going to be a job that I'm very excited about. Supporting existing series and hosting races put on by the popular KPX program is going to be great, but I also want to put more effort into working closer with other known local tracks such as the Kinsmen Kart Club, Blue Max Kart Club, Stockton Raceway, the Northern Nevada Kart Club and Sonoma Raceway!  These tracks, including our own Prairie City Kart Track, are where I cut my teeth growing up in karting. I have many great memories of driving to all these tracks.  There were crossover races and series that traveled to each track to give everyone a chance to experience change. I really to believe that communicating and working together is key for us all to thrive, and I am up for the task."
The Durbins' moved their Cambrian Go-Karts operation to Rancho Cordova back in April 2019, and the acquisition of the Prairie City put their entire focus closer than ever before. Donald Jr. and his family live just 15 minutes from the track and Donald revels in the chance to spend much more time with his wife and kids, who will help work the facility.
"The best part is that my wife Cora, and my kids, Jadyn, Jorja, Sophia and Sawyer will all be able to work by my side," admitted Donald. "We like working, love the sport and all that it brings, but it can be impossible at times to take all of them on the road. So now with 'our' track being a full-time focus, the plan is to involve them in what I do but always be home for dinner."
Racing begins at Prairie City Kart Track in March, featuring one race weekend a month up to October. Following the 2020 opener on March 14-15, Prairie City is set to host the 2020 opener for the KPX Karting Championship on March 21-22.
For more regarding the Prairie City Kart Track, visit pckarting.com and click over to cambriangokarts.com to get yourself the karting package you need.